McKenna: My Upscale NJ District Is a Pipeline to the Ivy League. So Why Do So Many Parents Suddenly Want Alternatives to a B.A.?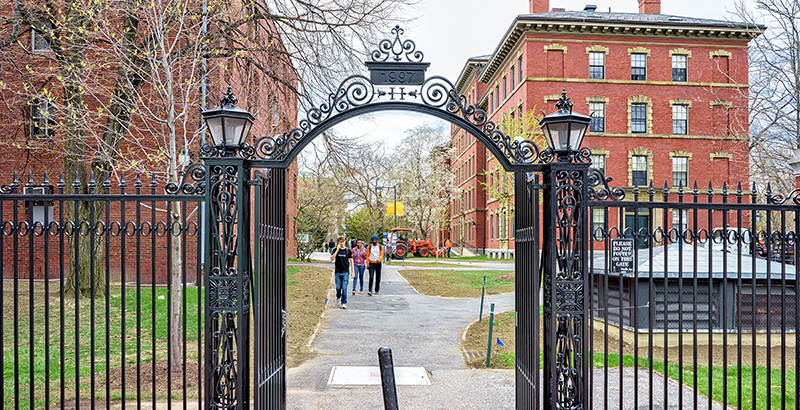 I live in one of those high-achieving school districts that is well known to every selective-college admissions director in the country. With average SAT scores above 1250, a 98 percent graduation rate and 95 percent of graduates attending four-year colleges, my northern New Jersey district boasts excellence.
Parents boast, too. College stickers on the back windshields of BMWs are brag sheets for winning families. Everybody seems to have a kid on the fast track to success, with internships, semesters abroad and academic honors. My husband likes to say that we live in "Magic Town," because every kid seems perfect.
But on a recent evening in the aging administrative building, the guidance counselors and administrators leading a presentation on "Alternatives to College" took one look at the parents packing the room and ran out to make extra copies of their handouts.
The full audience that night signaled that not every parent in "Magic Town" is preparing to launch a child toward the Ivy League. In fact, some are quite desperately seeking information about alternatives for their kids who are nontraditional learners — or who have already tried to finish a four-year degree and just couldn't do it.
After a brief presentation, administrators told stories about their own children. One said his son, who hated school, was learning about automotive repair at a technical high school. Another said her daughter was now attending a local community college, after a tough year at a four-year college. In a whisper, they told us, "College isn't for everyone."
Since that presentation, I've heard more and more parents repeat that phrase. In the supermarket, I ran into a mom who confessed that her son plans to get a degree in plumbing or electronics, and then defensively declared that he'll make more money than anyone. At the gym, the woman on the next stationary bike told me her daughter has declared that she does not want a job sitting behind a computer all day. Families are worried about student debt and whether a B.A. will qualify their child for any kind of job.
Parents pay big bucks to live in this town, and for good reason. Much research has shown that students in wealthier towns have better test scores and are more likely to attend college than their less advantaged peers. Every parent here would like his or her kid to attend a top-flight college. So why this increasingly vocal interest in other options?
Because while 95 percent of students in our town initially attend college after graduation, a whole lot return home after a year.
David Kirp, author of the upcoming book The College Dropout Scandal, told me that fewer than half of all middle-class students graduate with a bachelor's degree in eight years. Even students from the top of the income ladder struggle with completion; only 63 percent graduate in eight years.
As much as parents want that Harvard bumper sticker, it's obvious that that path is not for everyone. Clearly, for students with special needs — 14 percent of all public school students, 7 million in total — college is a challenge. Many can never attend, while others attempt it but can't finish. But students don't need a disability to struggle in college.
Kids run into problems for lots of reasons. College is tough, after all, and always has been. Many struggle with their newfound independence and the lure of the keg party. Others lack the so-called soft skills essential for managing college-level work. But there are some indications that now, students face more obstacles than in the past. Mental health issues on college campuses are exploding. The rise of low-cost, adjunct professors at many colleges means that there are fewer permanent staff to support students on campus.
For parents who funded that misspent year at college with loans, savings and sacrifices, there is a certain amount of cynicism about higher education, as well as desperation for a Plan B.
Meanwhile, students are hearing stories about people who get high-paying jobs in the computer industry without the bother of a bachelor's degree.
I attended that meeting that night as part of my research into post-high school options for my younger son. He has a form of high-functioning autism that means he'll never be able to figure out the social life of a dorm and would struggle with the liberal arts requirements at a four-year college. However, his teachers tell me he's gifted at computer programming and art technology, so I've been reading books and websites on the educational routes to jobs in those fields.
According to books like A New U: Faster + Cheaper Alternatives to College, tech companies hire people for their skills, whether they got those skills at a community college, a computer boot camp or a four-year college. Programming is now being compared to blue-collar work; nobody needs to take freshman English to be a great coder.
It's possible that the computer sector's B.A. skepticism is trickling into the middle-class suburbs at just the right time. The rebellious tech mentality combined with real problems — students getting sent home from colleges, the rising costs of higher education, questions about job opportunities, the needs of those with learning differences — are very slowly causing people to ask questions and attend meetings.
If parents in towns like mine, which are pipelines to the country's most selective colleges, are questioning the status quo and quietly, nervously looking for alternatives, the higher ed industry may be in danger of losing its most faithful customers. It's a phenomenon worth paying attention to; those parents have the means to make change happen.
Laura McKenna, Ph.D., is a New Jersey-based education writer with over 30 years' experience in education — as a teacher, researcher, professor and parent.
Support The 74's year-end campaign. Make a tax-exempt donation now.