Make Teaching a True Pathway to the Middle Class for Young Latino Teachers
1 in 10 Latino students attend a school without a single Latino teacher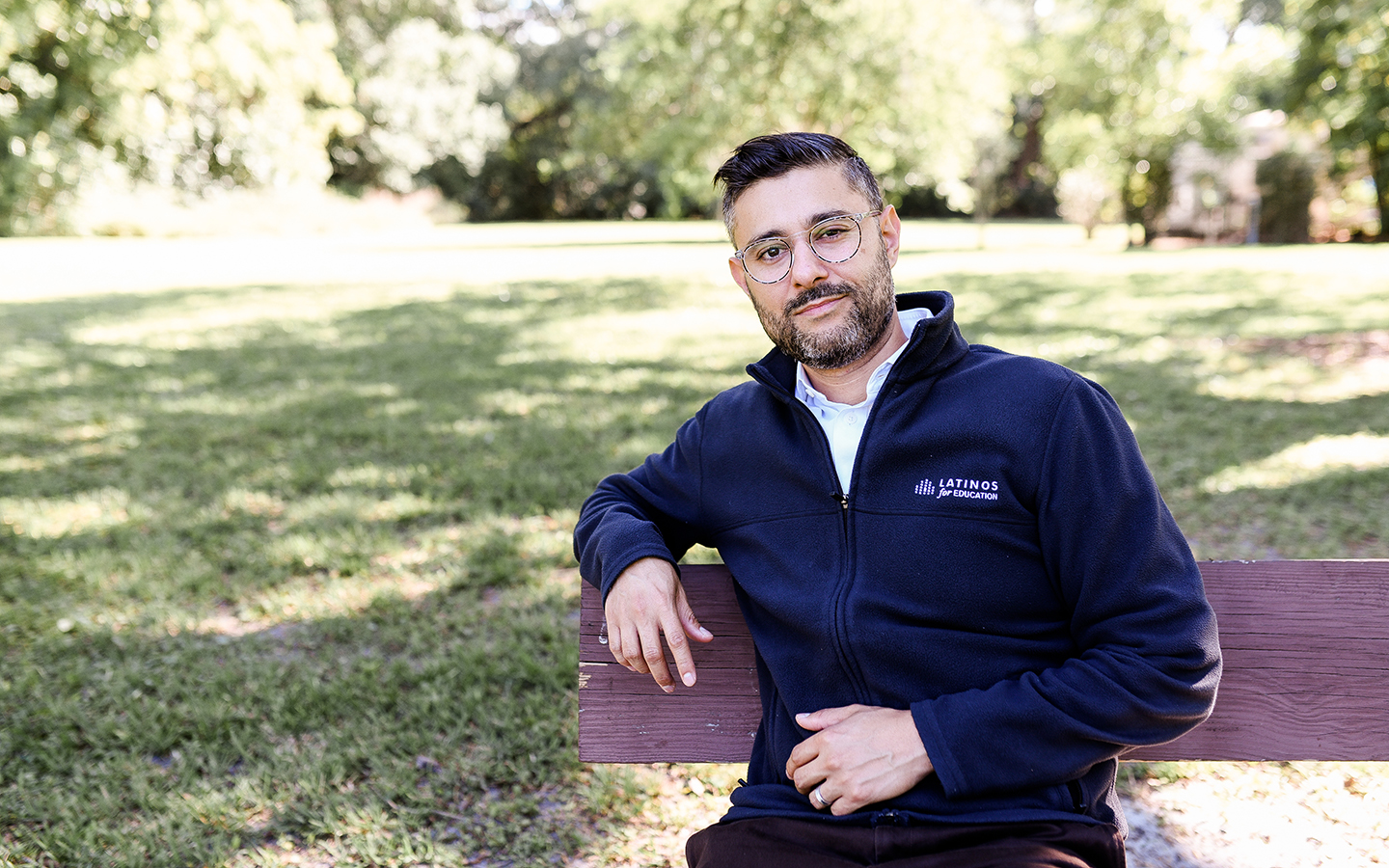 Get stories like these delivered straight to your inbox. Sign up for The 74 Newsletter
As a former teacher, I'm disheartened by the current state so many educators across the country find themselves in. At the start of the pandemic, there was a glimmer of hope that as a society we would rally together to support and value teachers as parents and guardians saw firsthand how much work goes into teaching and the role educators play in the lives of children.
Fast forward to now, and that glimmer of hope has faded as teachers are now under a microscope with attacks on what they can teach or say in the classroom and are having to put their own health on the line to continue teaching.
It should come as no surprise, then, that there is a crisis happening in our nation's classrooms as more teachers are opting for retirement, resignation or a career change instead of remaining in the profession.
Underlying this crisis is one that has also existed for decades, and less people are talking about: We are losing an entire generation of teachers of color, at a time when the diversity of our students continues to grow. The real measure of whether or not we are able to build back our education system from this pandemic will lie in whether or not we are able to recruit and retain more Black, Latino, Asian Pacific Islander and indigenous educators in the years to come.
Nationally, students of color now make up more than 50% of the K-12 student population and that number is only expected to grow. However, when you look at our educator workforce, Hispanic teachers only make up 9.3 percent of all teachers in our public schools while 79 percent are white. This is concerning because we know the pandemic has disproportionately impacted communities of color, so when you read headlines about the Great Resignation impacting teachers, one must wonder: How many more teachers of color will we lose?
We should all be concerned about the lack of diversity in our teaching workforce because the research is clear: Black, Latino, and Asian American Pacific Islander students perform better when they have teachers who understand, share and validate their identities and culture. Exposure to teachers of color significantly improves short- and medium-term outcomes among elementary school students of color, including less frequent disciplinary actions, lower dropout rates, and higher rates of high school graduation. Teacher diversity also leads to positive increases in reading and math scores.
As someone who grew up in Venezuela, and moved into the U.S school system as a teenager with Spanish as my primary language, I understand the importance of having a teacher who looks, and sounds, like you do. Unfortunately, many Black and Latino students will attend schools where they never have a teacher who shares their experience since 1 in 10 Latino students attend a school without a single same-race teacher.
In my case, my family first immigrated to Paramus, New Jersey and a year and half later to the Orlando, Florida area. I finished middle and high school in Florida and didn't have a single Latino teacher. I did, however, have a white teacher suggest I should go back where I came from and another tell my parents I had the vocabulary of a flea market employee. Those vivid memories — the lack of cultural competence, empathy and compassion — are something that still fuels my dedication to helping underrepresented students see themselves in their leaders and educators. I didn't need every teacher to have been an immigrant or even Latino themselves, but I would have definitely benefited from having a couple along the way to affirm my identity and journey as valid, worthy ones, deserving of equitable access.
For the educator workforce to mirror the rich diversity of our student population, the U.S would need to add 1 million new teachers of color to our nation's schools by 2030. To do this, we need to reimagine how we identify, recruit and retain teachers in general.
Many talented and aspiring teachers will go through rigorous teacher preparation programs, but never fully enter the profession because of outdated state licensure exams which put teachers of color at a disadvantage. We must be looking at new on-ramps to the teaching profession, such as teacher residency programs and alternative certification programs and at different measures for determining who is ready to enter the classroom.
Additionally, like most professions, preparation can come with a high price tag especially for aspiring teachers that come from low-income families. School districts, city and state elected officials along with civic leaders, such as local credit unions, and employers across the country should find creative ways to help make teaching a pathway to the middle class. This should include helping offset the costs of teacher preparation programs through stipends and debt forgiveness for new teachers along with early-career homeownership programs, career coaching and professional development plans that span 10 years. Had these things been available to me as a young educator, the odds that I would have stayed in the classroom would have been significantly improved.
Although I was becoming a more effective teacher, found great joy and meaning in the connections with children and families, I left the classroom altogether to pursue higher education because the prospects of entering the middle class in Silicon Valley were grim. I lived with five other people, had to find a way to contribute to my family back in Florida, and didn't see a clear pathway through the classroom to entrench my family in the American dream. I left and found my way to education administration and while I love my work, I think I could have been a career teacher had the right conditions been available to me.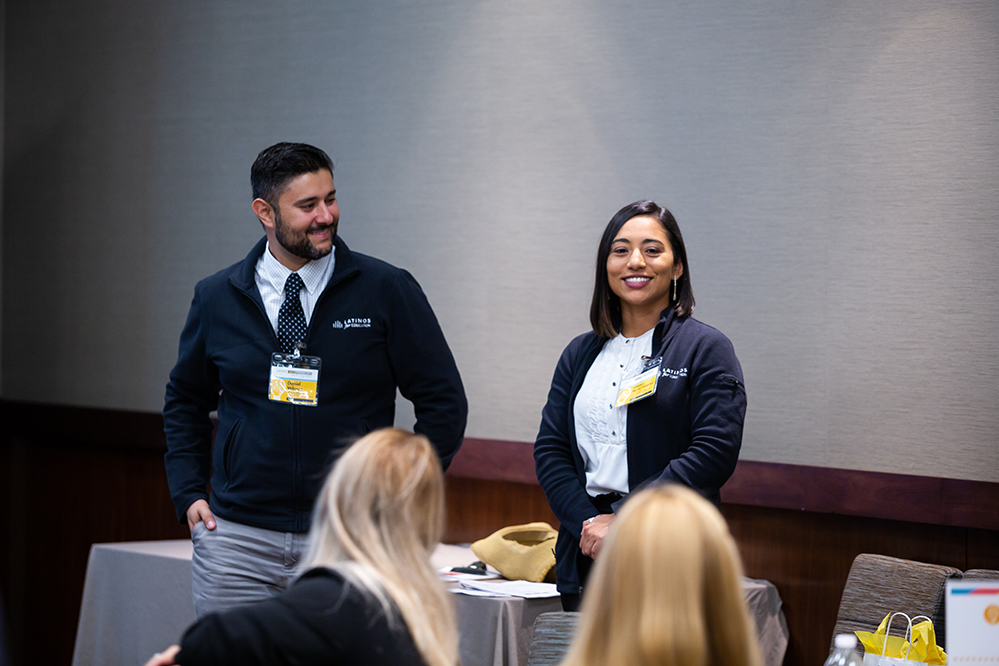 Every school district in America should also have a justice, diversity, equity and inclusion plan with concrete strategies on how they plan to diversify their educator workforce; and more specifically, how they intend to identify, hire and retain more teachers of color — with a specific focus on Latino teachers in communities with growing or predominant Latino student populations. These strong initiatives lead to a sense of belonging that can only be achieved when staffing imperatives are implemented consistently over time and it's that sense of belonging that provides the psychological safety for diverse educators to see themselves thriving professionally in spaces not historically built for them. Districts should also set up advisory committees, made up of teachers of color, who can provide concrete feedback to school leaders on the challenges they face within their local schools.
Finally, school districts must do more to retain the few teachers of color that are already in the profession. Most Latino educators we work with tell us the same things: we are overlooked for promotion, we don't get professional development opportunities, our work is not valued in the same way as that of others. It's worth repeating: Teaching should be a path to the middle class. Giving teachers opportunities to grow, assume leadership roles, and get paid a fair wage are the foundational steps to signaling we're committed to this ideal.
We have been working with legislators in Massachusetts, for example, to create a national model for other states to follow when it comes to totally overhauling the educator pipeline. Our Educator Diversity Act looks at all the leakages along the pipeline that impact educators of color, and offers solutions around preparation, hiring, recruitment and retention. It's definitely a starting point for others who care about the current crisis we find ourselves in.
As we navigate the third year of the pandemic, we cannot stand to lose more educators of color. This is the time for every state and every school district to prioritize educator diversity, because the future of teaching — and the future of our students — depends on it.
Get stories like these delivered straight to your inbox. Sign up for The 74 Newsletter