KIPP Also Rises: Charter Network Opens Sunrise Academy as Welcome Partner of Miami-Dade Public Schools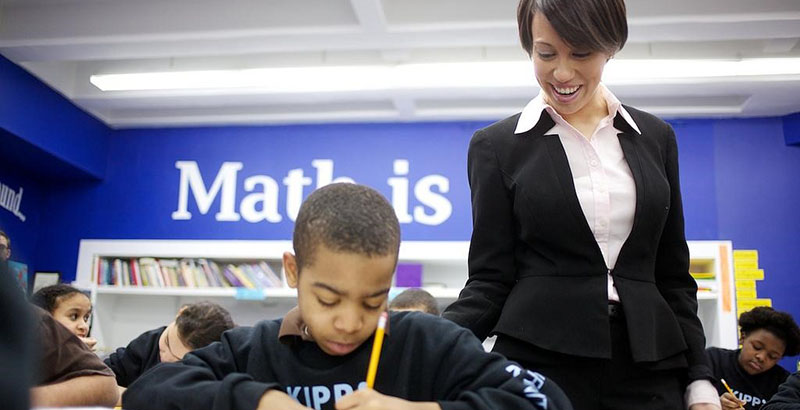 For Leyla Bravo-Willey, becoming the founding principal of Miami Sunrise Academy, only the fourth KIPP charter school to open in all of Florida and the first to be located in heavily populated South Florida, is a homecoming.
Born in Nicaragua, Bravo-Willey immigrated to the U.S. when she was 2 years old. Her family settled in Miami.
"My mom [searched] often to find the best possible schools for me, so I was lucky to have gotten the best public schools Miami has to offer," she said. "My parents worked night and day to make sure their three daughters were OK. When I got the acceptance letter for Harvard — that was a triumph for my entire family. Their hard work paid off."
Bravo-Willey realized her passion for teaching in college and started as a Teach for America corps member at P.S. 70 in the South Bronx. Two years later, she transitioned to KIPP NYC, where she worked in the high-performing charter network as a teacher and school leader for a decade.
"In 2015, I saw my first group of fifth-graders graduate from high school. Joshua — he's 6'2″ and I'm 5'2″ — came up to me like he was 10 years old again," Bravo-Willey recalled. "He was crying and said, 'I did it, Ms. Bravo, I did it.' "
"I want to see more [students] graduate on their path to college because it gave me so many opportunities … I want to do it in Miami, a city that nurtured me and helped me for so long."
Bravo-Willey will get her chance this fall when KIPP Miami Sunrise Academy opens in Liberty City, a vibrant Miami neighborhood that struggles with poverty, drugs, and gun violence. It was the setting for the 2017 Oscar-winning film Moonlight, which tells the story of a boy's challenging path to manhood in Liberty City, where both the director, Barry Jenkins, and the playwright who conceived the story, Tarell Alvin McCraney, grew up.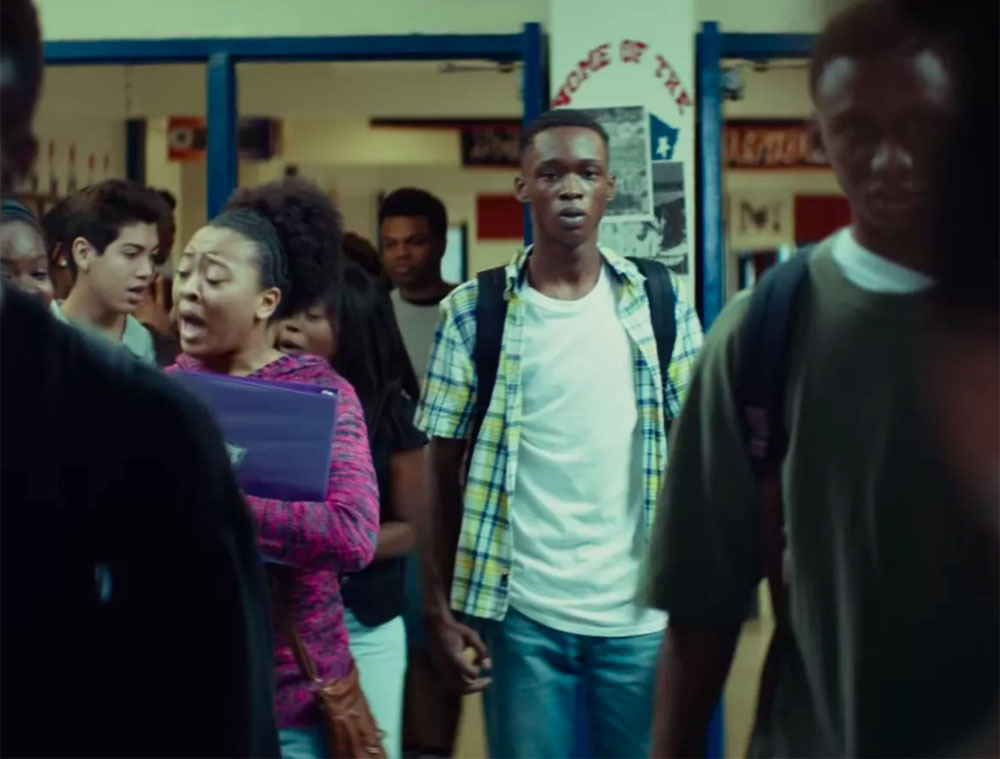 KIPP's foray into Miami is noteworthy for several reasons, not the least being that the effort received a huge funding boost from an anonymous patron who donated $21.5 million from the sale of famed painter Jean-Michel Basquiat's Red Skull (1982) at a London auction in October. The after-tax contribution will help KIPP — the largest nonprofit charter network in the country, with 209 schools in 20 states and Washington, D.C. — open four to 10 more in Newark, Camden, and Miami.
On another level — also unusual if not quite as intriguing — is that KIPP is coming into the Miami-Dade public school district as a welcome partner of several key players. The Miami-Dade Board of Education approved its application and an initial five-year lease for Sunrise Academy to share space with Liberty City's Poinciana Park Elementary.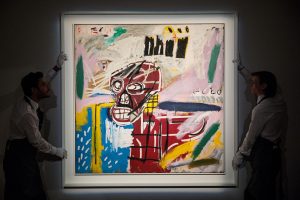 "This Partnership would be the first of its kind in the State of Florida and can serve as a model for such collaboration nationally," school board documents state. KIPP, in turn, will share its "nationally recognized professional development and other best practices" with Liberty City educators and school and community leaders.
Starting with 200 kindergarten and first-grade seats, Sunrise Academy will open in August as a district-charter collaboration to help serve academically struggling students in Miami.
The school is also part of a larger campaign by the Urban League — called We Rise Education Village — to bring new life and opportunity to Liberty City.
"We were looking for a charter school that's innovative, creative, flexible, and taking an actual interest in its children. There's no better partner for us than KIPP," T. Willard Fair, CEO of the Urban League's greater Miami chapter, told The 74.
The project includes new housing developments and unites organizations to boost education and community-based solutions to Liberty City's problems. One of them is I.O.U. (It's On Us, Miami), funded by the Bill & Melinda Gates Foundation to educate parents about the issues affecting children within the surrounding school district.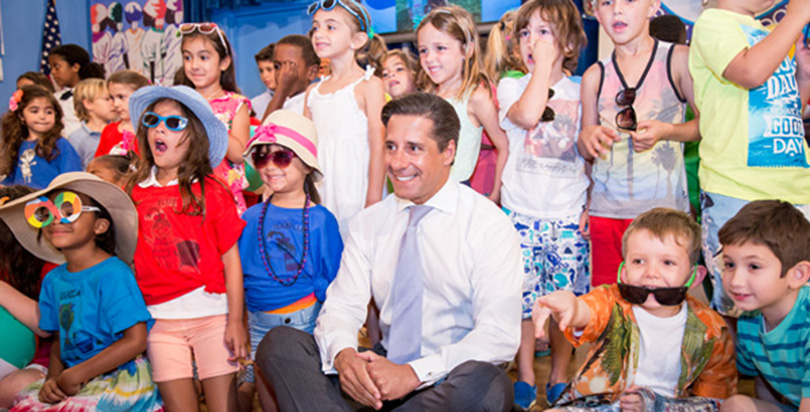 The Education Village "includes all of the elements that make sense," Miami-Dade Schools Superintendent Alberto Carvalho said in the Miami Herald. "There are many people out there trying to change schools and transform schools and improve schools, but without changing what's done in the school and the support outside the school, more than likely it will be a failure."
---
"One of the things most important to us is making sure all kids are successful. We knew the best way to do that is to work with a school system that has made great improvements throughout the years."
—Leyla Bravo-Willey, principal, KIPP Miami Sunrise Academy
---
Miami-Dade district public schools have improved greatly: For the first time, no schools received an "F" grade in 2017 — a sharp decline from the seven in 2016, the 15 in 2015, and the 26 in 1999. The results, largely based on standardized test performance with graduation rates and advanced course enrollment factored in, are praiseworthy given the district's challenges, high poverty (70 percent of its 345,000 students qualify for free or reduced-priced lunch), and large population of English language learners.
Poinciana Elementary, Sunrise Academy's co-location partner, was part of that turnaround, going from an F to an A in just one school year.
"One of the things most important to us is making sure all kids are successful. We knew the best way to do that is to work with a school system that has made great improvements throughout the years," said Bravo-Willey. "Now, we're offering more choice in areas where there wasn't as much choice in terms of charter schools."
The Florida state Department of Education set aside $140 million last year for a new "schools of hope" program that will provide up to 25 low-performing schools an additional $2,000 per student for services such as tutoring, after-school programs, counseling, and teacher development. Eleven fundings have been awarded so far. Remaining money would go toward enticing high-performing charters to open schools within five miles of persistently struggling district schools.
The program was part of a controversial education bill signed into law in July by Gov. Rick Scott that also makes local property tax revenue available to charter schools. The law is being challenged in court by 13 Florida districts, including Broward, Orange, Palm Beach, and Duval counties, among the state's largest, who argue it's unconstitutional to force local districts to share funds from local property taxes with independently run charters. KIPP Miami was already in progress before the law passed, but it could make the network's future expansion — particularly when it comes to facilities — more doable.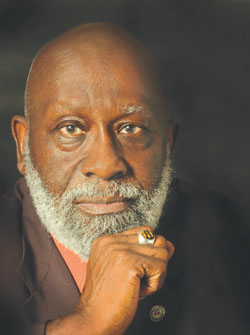 Although the NAACP has called for a charter school moratorium, Fair of the Urban League believes that school choice will uplift the black community. The issue has put the nation's two premier civil rights organizations on opposite sides of the school choice fence.
"It's more important for us to be an advocate for those things we think are in the best interest long-term for black children than to worry about a relationship [between] two institutions," said Fair, who became the Urban League's Miami chapter CEO in 1963 at age 24.
"It gives our parents the opportunity to have the same kind of access I have for my grandson because I can afford to. If I don't want him to go to Liberty City schools, I can move him outside of the school. Most of our clients in the city cannot afford that. It allows them, in spite of their income, to have access to choice, and I think that is important," said Fair.
"Most importantly, it sends a message that the community is prepared to explore all options they think in their best judgment affords their children a better education."
Disclosure: The Walton Family Foundation, the Doris & Donald Fisher Fund, the Karsh Family Foundation, The Eli and Edythe Broad Foundation, and the Bill & Melinda Gates Foundation provide financial support to KIPP Schools and The 74.
---
---
Support The 74's year-end campaign. Make a tax-exempt donation now.