In Dress Code Case, Federal Appeals Court to Weigh in on Public Status of Charter Schools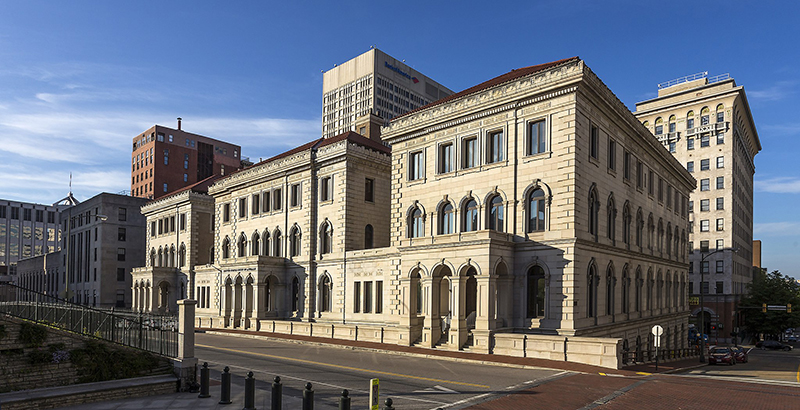 Get stories like these delivered straight to your inbox. Sign up for The 74 Newsletter
When Charter Day School in Leland, North Carolina, opened in 1999, it offered families a traditional approach to education — with strict rules about students' behavior and appearance.
Students had to address adults with "sir" or "ma'am," couldn't have "radical" hairstyles and girls were required to wear jumpers, skirts or skorts — skirts with shorts attached underneath. The requirements were meant to promote respect and chivalry, but according to a lawsuit filed by the ACLU on behalf of three families at the school, the skirt rule invited teasing from boys and reprimands from teachers when the girls' underwear or shorts would show.
The girls and their parents argue the dress code is discriminatory and that students at charters should have the same constitutional rights as their peers attending traditional schools. The issue before the full 4th Circuit Court of Appeals, which will hear oral arguments Dec. 10, is whether charters can operate with a degree of flexibility more akin to private schools — freedom that some say could put the rights of charter school students at risk. Some observers argue a decision in favor of the school could also pave the way for religious organizations to run charters.
The plaintiffs in Peltier v. Charter Day School Inc. asked for the "en banc" hearing after a three-judge panel ruled 2 to 1 in August that the school was not a "state actor" when it created its uniform policy. Since 2019, when a U.S. District Court sided with the families, the school has allowed girls to wear pants or shorts, pending the outcome of the appeal. The rules on student hairstyles and addressing adults remain unchanged.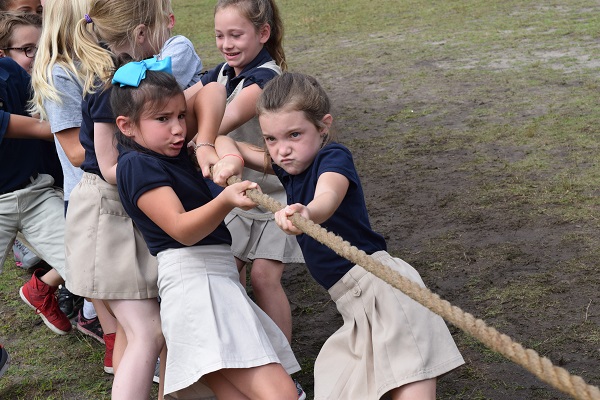 This is the first time an appellate court has considered whether a student can sue a charter school under the federal equal protection clause. Past cases that hinge on the state actor issue have focused on employee-related disputes. Since Minnesota passed the first charter school law in 1991, lower courts have widely held that charters are public schools and students have the same civil rights protections as their peers in traditional schools. Charter school advocates say state laws already make this clear.
"Every state charter statute recognizes charter schools as part of the state's public education ecosystem," said Nina Rees, president and CEO of the National Alliance for Public Charter Schools, which submitted a brief to the court. If the current ruling stands, she added, "it would be in conflict with the clear intent of state statutes and set a legal precedent that could call into question the public status of charter schools in other states."
Last month, the Department of Justice's Civil Rights Division weighed in, noting the fact Charter Day School sees its dress code as an essential part of its educational model demonstrates the tight connection between the school and the state.
Defendants in the case — the nonprofit organization that founded the school and its board members — say the plaintiffs' argument undermines the reason charter schools were created.
"The purpose of charter schools was to differentiate them from traditional public schools and to remove them in important respects from state oversight," said Aaron Streett, an attorney representing the defendants. They're looking to a past 9th Circuit case, in which the court ruled a charter school was not a state actor, to support their argument.
The claim that students' rights were violated, he said, is a "red herring" because charter schools agree to uphold students' constitutional rights when they receive a charter.
The students complained of being cold in the winter and having to sit uncomfortably, "like a lady," with their legs to the side on the floor, according to court documents. They stopped doing flips and cartwheels at recess to keep from exposing the shorts under their skirts.
Such claims, however, are evidence that girls were treated differently than boys, not unfairly burdened by the uniform policy, according to the defendants.
Not forced to attend
If the ruling by the initial 4th Circuit panel — which included two Trump appointees — stands, it could strengthen the position that faith-based organizations should be able to open charter schools.
"If they are private schools, then I would argue that they can be religious," said Nicole Stelle Garnett, a law professor at the University of Notre Dame.
The outcome of another federal lawsuit, scheduled for oral arguments before the Supreme Court Wednesday, could also back up that argument. In Carson v. Makin, plaintiffs argue that religious schools should be able to participate in school choice programs even if they teach religion.
Preston Green, an education professor at the University of Connecticut, said a Supreme Court opinion in favor of the plaintiffs in Carson would strengthen the case for religious charters.
Defense attorney Streett, however, said that debates over whether an entity is a state actor are case-specific and don't suggest that the organization in question is "wholly in the public sphere or wholly in the private sphere." He rejected the possibility of religious charter schools because nonprofits would then be violating the terms of their charter.
In his majority 4th circuit opinion in Peltier, Judge A. Marvin Quattlebaum Jr. noted that students weren't forced to attend Charter Day School — and still had the option of attending a traditional public school.
Noting charter schools' "wide latitude to experiment with pedagogical methods," Quattlebaum wrote that they are not "state actors" and therefore not governed by the First Amendment's guarantee of equal protection. The school's skirt requirement, therefore, was not "fairly attributable" to the state, he wrote. Judge Allison Jones Rushing agreed.
Quattlebaum's opinion leaned heavily on Rendell-Baker v. Kohn, a 1982 case in which the U.S. Supreme Court ruled a private school that received state funds for educating "maladjusted" high school students was not acting under the "color of state law" when it fired a counselor and five teachers.
States could 'remove all doubt'
That's where Quattlebaum's argument "jumps off the rails," Judge Barbara Milano Keenan, an Obama appointee, wrote in her dissent. Rendell-Baker, she said, focuses on a private school, while Charter Day School is a "public school created under North Carolina law and funded almost entirely by governmental sources."
She added that the school's skirt rule, "with its many attendant harms to girls, denies these girls at this public school their constitutional guarantee of equal protection under the law."
Green, at the University of Connecticut, said there's more at stake than the rights of students attending charter schools, which have continued to experience growth through the pandemic. If charters are not state actors, it would be easier for them to exclude some students, he said.
Even though the charter alliance argues the laws are already clear, Green added that states could "remove all doubt" by adding language that charter schools can't discriminate against students based on their sex, gender, race, disability or religious preference. They could take steps to reinforce charters' status as public schools, perhaps by having elected boards, or by strengthening oversight, he added.
But Streett said if charters don't fulfill their obligations, accountability is already built into state laws. "Revoking the charter," he said, "is one way the state can deal with this."
Get stories like these delivered straight to your inbox. Sign up for The 74 Newsletter