Here are the People Minneapolis Schools Hired to Replace Campus Police After George Floyd's Death — And Why Some Are Raising New Red Flags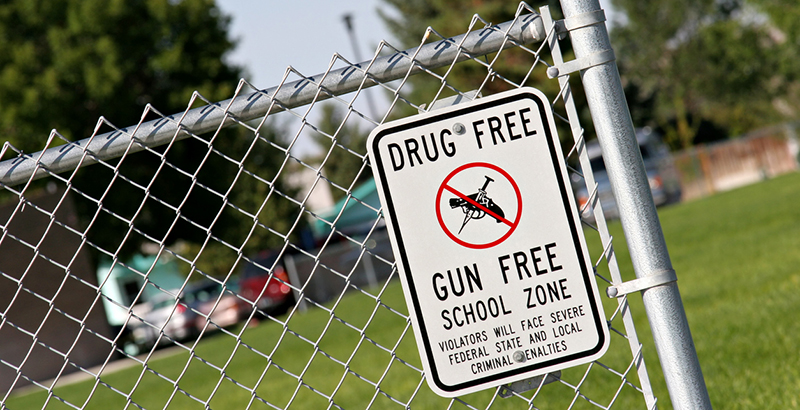 After George Floyd's death prompted the Minneapolis school district to cut ties with the city's police department, it hired Timothy Blaylark, a corrections officer and security firm co-owner, to join its revamped school safety beat.
Blaylark, whose résumé lists training in responding to "terrorist bombings" and experience preventing workplace violence, has a drastically different background than his new school safety colleague Abigail MacLaren. Most recently employed by the student enrichment nonprofit Playworks Minnesota, MacLaren has a master's degree in education and worked for more than a decade at a theater company in a northwest Montana resort town.
"As we navigate how to ensure safety and well-being for everyone in a school's ecosystem without police stationed in schools, I am thrilled by the opportunity to develop and implement new systems that will ensure ongoing progress and success for our city's youth," MacLaren wrote in a cover letter, which noted a track record of working with children. "I know firsthand how important strong communication and relationships are when it comes to fostering a truly safe, inclusive and supportive school environment — and how important that environment is to ensuring student success."
After the district terminated its contract with the Minneapolis Police Department and launched a job search for 11 "public safety support specialists" with law enforcement backgrounds, education leaders refused to disclose the names and qualifications of those picked for the role in September. But documents obtained by The 74 through public records requests, and by a source who wasn't authorized to share the files, offer a comprehensive look at the district's new school security team. In total, more than half of the new hires have experience as former police, security or corrections officers — a revelation that's infuriated activists demanding police-free schools.
The district's response carries national implications. After Floyd died at the hands of a Minneapolis officer, nationwide protests prompted districts across the country to reexamine the role cops play on campus, throwing district leaders into largely uncharted territory as they retool their school safety strategies without police.
When the school board voted to end its relationship with the police, they didn't commit to "decriminalizing their approach to safety," argued local activist Marika Pfefferkorn, executive director of the Midwest Center for School Transformation and a proponent of the police-free schools movement. Such a reality is evident in what she described as their rushed decision to hire the public safety support specialists without allowing sufficient community input. Adding fuel to the fire was the district's recent contract with a digital surveillance tool that monitors students during remote learning.
Though their ranks have grown in recent years, there's a lack of research showing that campus police make schools safer. That fact — and data showing that students of color are disproportionately subjected to campus arrests — has motivated Pfefferkorn and other activists who argue that schools should replace officers with counselors and social workers. But the Minneapolis district's turn from campus cops "was not a decision on policing in schools at large," she said. "What you find is the evidence of them not actually buying into ending the school-to-prison pipeline."
Meanwhile, the backgrounds of several new Minneapolis support specialists raise additional red flags, an investigation by The 74 has found. Blaylark, who worked at the Minneapolis airport police department until 2007, was twice a defendant in federal job discrimination lawsuits in the early 2000s. The first lawsuit ended with a court settlement and its details are unknown. In a separate action, a female officer who worked for Blaylark accused him of groping her on four occasions and making a punching motion toward her because she complained to his boss. The lawsuit was ultimately dismissed. Blaylark denied the allegations and the judge noted that the female officer "suffered no physical injuries during these incidents, with the exception of 'two little tiny bruises' on one occasion."
Another new safety specialist, former Wisconsin police officer Xiong Lee, resigned from his law enforcement job in 2007 — a month after he was arrested on allegations that he slapped his then-wife and threatened her to keep quiet. If she brought him "down" and had nothing to live for, he said he'd kill her and their children before taking his own life, according to court records. Lee pleaded guilty to a felony intimidation charge but was only convicted of misdemeanor battery and domestic abuse under a deferment agreement that required him to complete community service.
Lee worked briefly as a Minneapolis Police Department consultant in 2010, where he was hired to help the agency better serve the city's Hmong community, according to the local ABC News affiliate. But he was let go after just one training session, according to the report, when the department learned of his guilty plea. Lee has worked for the district as a dean in charge of managing student behaviors since 2015, according to his résumé.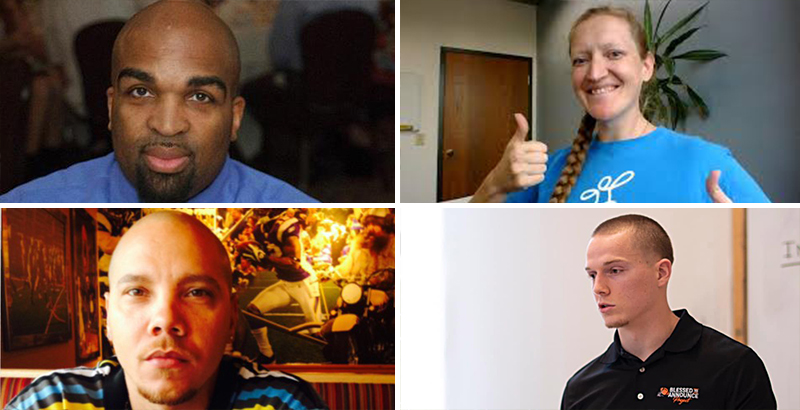 Lee declined to comment and neither the Minneapolis school district nor Blaylark responded to multiple requests for comment. Attempts to reach the nine other new support specialists were also unsuccessful.
Even though the incidents happened more than a decade ago, they have Minneapolis activists on edge. Khulia Pringle, a family advocate with the Minnesota Parent Union who was invited to join the hiring committee and sought to steer the district away from creating a new form of school policing, said that Lee's criminal record was never mentioned.
"There could have been other candidates in that list that don't have his baggage that could have been hired," she said. "If you think it's OK to put your hands on a woman," he could suffer from implicit bias if confronted with a dispute between male and female students, she said. She demanded to know what Lee has done in the last decade to change. "It would be not cool if those biases played themselves out in kids' lives."
Pushback from both sides
Community activists have been blasting the district's decision to hire the support specialists since July, after it posted a job listing for candidates with law enforcement backgrounds — a move the district later said was an error. District officials, who've held their cards close throughout the fractious hiring process, have said the positions are a major shift from school-based police but were necessary to draft security plans and respond to emergencies.
After receiving more than 100 applications, the district settled on a group of 24 finalists that prioritized internal candidates who were racially diverse, Karen DeVet, the district's chief operations officer, told The 74 in August. DeVet said the specialists will be trained to diffuse conflicts before they become violent and are part of a larger district effort to make campuses more welcoming for students of color.
But beyond criticism that the specialists are a new mechanism to police and surveil students, the process has also been marred by confusion — including among at least one school board member and the applicants themselves — about the role they play on campuses. One disgruntled job finalist who was ultimately turned down said the change was simply "cosmetic." Another finalist said it was almost like the hiring committee "wanted police officers, but technically not police officers."
Pringle, the family advocate who was part of the hiring committee, said the confusion was evident among some finalists. The support specialists' manager Jason Matlock, the district's director of emergency management, safety and security, told candidates the position was conceived as a role resembling law enforcement but was changed after the district faced pushback, Pringle said. Matlock told the candidates it'd be up to the people they ultimately hired to change the narrative, she said.
While Pringle was confident that many of the applicants would make great student mentors, several of those with law enforcement experience gave her pause.
Matlock, who led the hiring process, is also a former school-based police officer. Prior to joining the district in 2010, he was a police officer — including a school resource officer — for more than a decade.
The district's decision to terminate its contract with the police department has also been condemned by officials who support the presence of police in schools. Among them are the principals of three Northside Minneapolis high schools, who wrote in a recent open letter that the move puts "students, staff and school communities in grave danger," and argued that the school board "burned a fragile bridge by lumping the entire police department into the complete negative."
"Rather than display humility to rebuild said bridge, you have left us to attempt to do what you appear unwilling to do; to tell our Police we need them," they wrote in the letter. "We need them at their best selves and we need them to help us protect our children."
Ohio-based school security consultant Ken Trump, who advises districts across the country on campus safety issues, offered a similar perspective. Districts that rushed to distance themselves from the police after Floyd's death, including in Minneapolis, did so for "political reasons," he said. The district deserves pushback on its hasty decision to hire the support specialists for "politicizing safety decisions," said Trump, the president of National School Safety and Security Services.
Training materials obtained through a public records request note the support specialists are supposed to build relationships with students, keep children safe from threats, assess building security, diffuse conflicts and "provide a buffer between school and law enforcement." The presentation notes that they will not serve as a "bouncer," "police/corrections officer" or "anything that isn't in the best interest of the student no matter who asks," but were advised on when a call to the police department would be necessary. They were also given presentations on implicit racial bias, the "characteristics of white supremacy culture," and nonviolent crisis intervention, according to the training materials.
The 74 obtained this presentation, among others, through a public records request for training materials given to the Minneapolis school district's new public safety support specialists. The document notes that the specialists will build relationships with students, keep kids safe from threats and de-escalate conflicts. It also notes that the specialists will not serve as a "hall monitor/bouncer" or a "police/corrections officer." (Courtesy Minneapolis Public Schools) 
Showing students 'another way'
Among the specialists, who are paid between $72,000 and $82,000 a year, two have master's degrees and seven have associate degrees. Specialists without criminal justice experience were assigned to campuses where students of color make up 60 percent of enrollment, according to an analysis of their school assignments. Meanwhile, specialists who offer law enforcement backgrounds were placed in buildings where students of color make up 68 percent of the total enrollment. The Minneapolis district educates about 35,000 students, roughly 65 percent of whom are youth of color.
The racial demographics of school assignments vary widely between the specialists. MacLaren, who is white, was assigned to buildings where students of color are roughly 42 percent of the total enrollment, for example. Meanwhile, Sheikhnur Ali, who has worked as a district special education assistant since 2016, was assigned to schools where students of color make up roughly 82 percent of the total enrollment.
The majority of those hired for the job are black men, said Pringle — a reality that stirs mixed emotions. She's glad the safety specialists are racially diverse, but noted that they aren't serving in a leadership role in a school system where two-thirds of staff are white.
"Black males are traditionally in the district not as leaders but as overseers — regulators of Black bodies," she said. "They regulate the kids' behaviors because the white teachers can't handle it."
Their work experience prior to becoming support specialists follows a similar path, Pringle noted. Several of them list experience working with at-risk youth. Terrence Roberts, who has worked in student discipline at the district since 2010, has experience mediating disputes between rival gangs. CJ Johnson, most recently a district special education assistant, was profiled in a local news article after a non-profit job program turned him away from a life of gangs and dealing drugs.
Jermika Craft, who brings experience as a district behavior specialist and a juvenile corrections officer, described in her cover letter a "passion for helping to rehabilitate our youth of tomorrow" and "showing youths another way of dealing with their anger and pain."
The specialists began their jobs while students learned from home because of the pandemic. But once students return to campuses, Pfefferkorn said there should be a rigorous district process to evaluate the specialists' job performance. She also demanded that the district take a deeper look into how it promotes school safety moving forward.
"What are the actual next steps to create a sense of safety in Minneapolis Public Schools that is culturally affirming, recognizes the experiences of our students and does not further criminalize them?" she asked. "This conversation is not done."
Get stories like these delivered straight to your inbox. Sign up for The 74 Newsletter