Exclusive: Minneapolis Hires Specialists for Revamped School Safety Beat Following George Floyd's Death. Job Finalists Called the Change 'Cosmetic'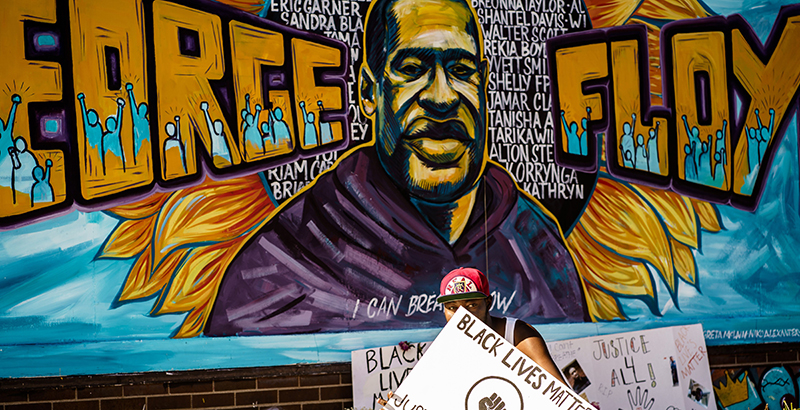 The Minneapolis school district has refused to disclose the names or qualifications of the people recently hired to lead its revamped campus safety beat, but new documents obtained by The 74 suggest that more than half have experience as former police, security or corrections officers.
Among them is the co-owner of a private security firm who previously worked in policing at the Minneapolis airport. Another worked for more than a decade as a police officer in Wisconsin, while several others offer experience from the juvenile justice system. Meanwhile, a larger share bring experience in education, including as special education assistants and deans in charge of student discipline. However, the number with law enforcement credentials has alarmed activists and several job applicants, both intent on breaking from what they called the district's pervasive policing and surveillance of students — particularly those of color.
"It's almost like they wanted police officers, but technically not police officers," said one finalist who didn't get the job but spoke on the condition of anonymity because they hope to work for the district in the future. The applicant offered years of experience in both education and criminal justice but left with an impression that district officials were unsure how the new hires would function day-to-day. "It was kind of weird."
The move comes just months after the school board voted unanimously to terminate its contract with the Minneapolis Police Department in the wake of George Floyd's death at the hands of a local officer in May, setting off a wave of unprecedented national protests over racial injustice. The Minneapolis district became one of the first in the country to sever ties with its police department, a decision education leaders said was part of a bigger effort to dismantle what they called a "white supremacist culture" in the school system and improve campus climate for youth of color.
In place of school police, the district hired 11 "public safety support specialists" it touted as a "bridge between in-school intervention and law enforcement." Though the specialists will serve a security function, the district said they'll be trained to build relationships with students and defuse conflicts before they become violent and demand a police response. The specialists, whose salaries were advertised at $65,000 to $86,000 a year, begin training Wednesday, the district said in a statement.
Their training "will continue to clarify the focus for these staff is not behavior enforcement," the statement continued. "Rather, they are critical incident support staff who connect students and other staff to the many resources available to support them," such as counseling.
Yet many in the community remain skeptical and have accused Minneapolis schools of replacing campus police with "rent-a-cops." Floyd's death prompted districts across the country to re-examine the role officers play in schools, and activists fear that the high-profile district's actions could set back progress in the larger "police-free schools" movement.
Though school leaders rushed to interview, hire and train the support specialists before classes resumed this month, the district failed to meet its self-imposed deadline, and applicants who were ultimately turned down painted a process in disarray. One disgruntled finalist, who currently works for the district but said they applied with ambitions of reforming the school security apparatus, called the lengthy interview process a "sham." The switch from school-based police to support specialists is simply "cosmetic" and isn't likely to result in substantive changes in a school system where educators are quick to suspend students, said the finalist.
"It's fake," said the applicant, who asked not to be identified because of their current job.
The district stirred controversy this summer when it sought applicants for support specialists with backgrounds in criminal justice. Then it backtracked, claiming that the policing prerequisite was an error and that candidates' ability to build positive relationships with students was most important. Community activists who oppose school policing said that misstep should have prompted the district to restart the selection process, especially since the delay to a return to in-person learning caused by the pandemic gave them additional time.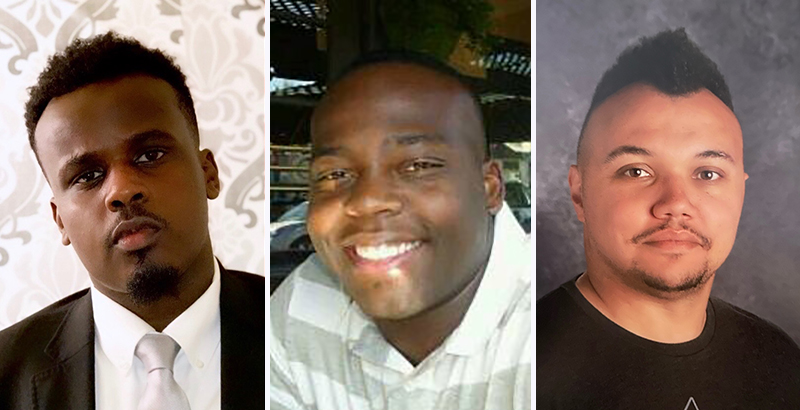 In August, The 74 obtained copies of the 24 finalists' résumés, and at least 14 had experience as police officers, corrections officials or private security guards. Finalist Mohamed Ali, a former dean at the Minneapolis district in charge of student discipline, received an offer, he told The 74, but had to turn it down because he had already accepted another job at a charter school. The hiring process dragged on far longer than he anticipated, Ali said.
"I just felt like I didn't have time to wait," he said. "I just made the best decision for me and my family."
The delayed process put finalist Alfred Harris in a bind. Harris worked as a correctional officer for more than a decade before becoming a paraprofessional at a suburban Minneapolis school district. He got laid off from his most recent job as a gym manager when the pandemic hit. Because he got so far into the hiring process with Minneapolis schools, he thought he had the safety support specialist job lined up and stopped applying elsewhere, he said. Then, last week, he learned otherwise.
The district put Harris and 11 others all on the same rejection email — a move that infuriated multiple finalists. After several replied to the email and accused district officials of acting unprofessionally, the district followed up and apologized for compromising their personal information due to the "unauthorized public dissemination" of the rejection letter.
Among those who blasted the error was finalist Micheal Delgado, previously the head of security at a suburban Minneapolis school district who most recently worked in security for a Fortune 500 company. Delgado was furloughed because of the pandemic.
"Usually that's done on an individual basis, I would assume, so I thought that was pretty tactless," Delgado said. "I just kind of shook my head and was like, 'Well, maybe it's a blessing in disguise that I'm not working for an organization that would do something like that.'"
Of the 24 finalists, 12 were rejected and one — Ali — turned down the job. That would leave 11 remaining, the same number as the available positions. A district spokesman declined to disclose whether the 11 remaining finalists were ultimately hired. An official previously told The 74 they plan to station a specialist at each of the district's seven comprehensive high schools while the other four will support emergency response across the city. The 74 reached out to each of the 11 remaining finalists; two declined to comment and the others didn't respond to voicemails.
The district said they "understand people's concerns with the process — especially its length," but it was delayed because of an "unprecedented amount of transparency and community involvement."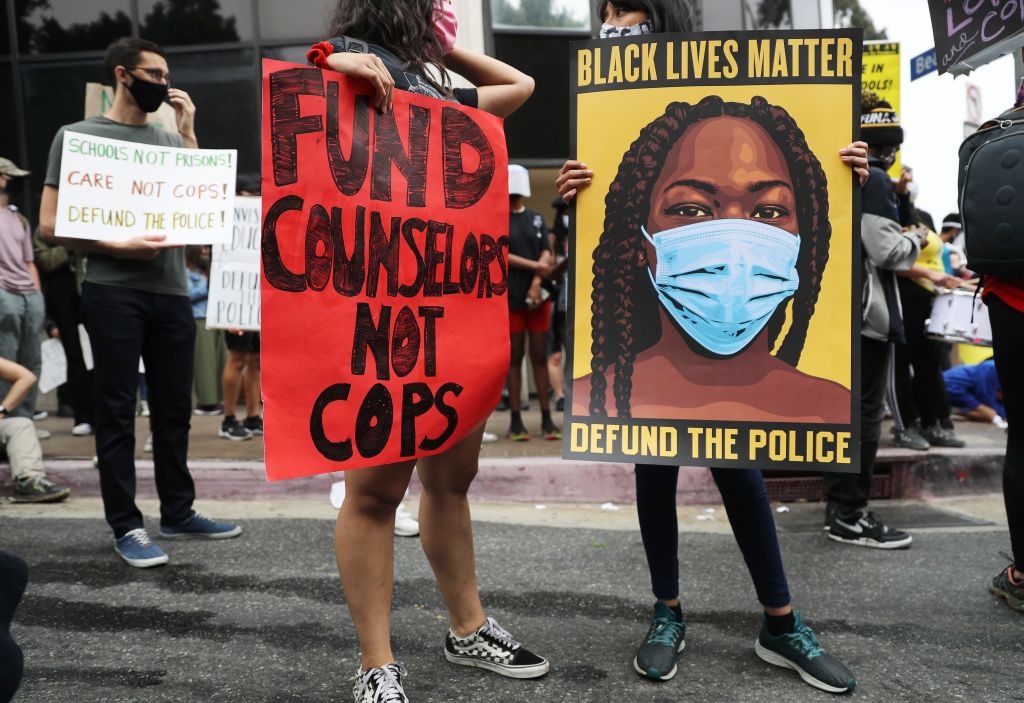 About more than removing cops from schools
As the Minneapolis district charts a new path without school-based police, it has promoted the support specialists as a group of racially diverse role models who are supposed to form positive relationships with students. A desire to build strong bonds with teens was a common thread among the finalists.
"I have a passion for helping to rehabilitate our youth of tomorrow," one noted in a cover letter. "My passion is showing youths another way of dealing with their anger and pain." The cover letter for another finalist, who offered experience leading youth theater programs, touted a career "dedicated to fostering strong social and emotional skills amongst youth."
The police contract the board recently dissolved set similar priorities, noting a mission to "support a safe and welcoming environment while acting as a positive role model/informal mentor for students." Officers were not supposed to engage in school discipline, according to the contract, but were instead directed to perform youth engagement activities, craft safety plans, defuse conflicts and "utilize reasonable discretion in enforcing laws" in schools. The contract required officers to be trained in adolescent development, restorative justice and "bias-free policing."
SImilarly, the new support specialists aren't supposed to engage in routine student discipline, according to the district, and are there to help create safety plans, respond to crises and connect with students. Their training is supposed to encompass de-escalating conflicts, restorative justice, dismantling the "school-to-prison pipeline," "school security 101" and how to restrain children, according to a school board agenda from August. The district document also noted training in Gaggle, a tool that allows schools to surveil students' online behaviors.
Student activists' push for police-free schools is about more than removing officers from campuses, said Maria Fernandez, senior campaign strategist at the Advancement Project, a national racial-justice group. It's about ending a culture of policing and surveillance that she said is pervasive in many schools, especially those where Black and brown students make up the majority.
"This public safety support specialists' use of surveillance technology like Gaggle," she said, "continues to perpetuate policing and criminalization." How Minneapolis responds to the imperative to change student policing is "shaping fights across the country," she said.
The Minneapolis school district serves about 35,000 students, roughly 65 percent of whom are youth of color. Meanwhile, more than two-thirds of school staff are white, according to district data. But staff of color often serve in school support roles like special education assistants and deans, one finalist said. To improve conditions for youth of color, the district must do more to diversify teachers and administrators, according to the finalist.
Harris, the finalist who is an ex-corrections officer, questioned the district's decision to terminate its police contract in the first place. Clearly the district felt its schools could be dangerous if it saw the need to station armed police in the buildings, he said. But those threats "didn't disappear just because there was social injustice with George Floyd." He worried that community pushback prompted school officials to hire support specialists without law enforcement experience even though they could be "just as authoritative as a police officer" but without adequate experience in confronting dangerous situations.
"A social worker is not going to break up a fight — they're just not," he said. "I've been in schools for many years, and they're not. They may know how to de-escalate one, but once it gets to an area of unsafe environment, they're not paid to do that, they don't even have that type of training."
But Ali, the finalist who turned down the job offer, said he supported the school board's decision to terminate the police contract because students made their opposition loud and clear. He said he felt the support specialist position would be a marked improvement. Deans and other support staff know what students experience at home and know how to create positive relationships, he said.
Rather than serving as a "person of authority," the support specialists will offer students someone they "can go to for help and seek out advice," he said. "It's more of a person you can see as a mentor, a role model, someone you can get support from."
Even though the lengthy hiring process led Ali to leave his job with the Minneapolis district, he has just one regret: leaving behind the students he got to know as a dean.
"I just hope whoever got the position that I declined is there for the kids and is there for the staff and the parents," he said. "I know it's not an easy job."
Get stories like these delivered straight to your inbox. Sign up for The 74 Newsletter