As Rural Republicans Derail School Vouchers in Texas, Gov. Abbott Vows a Special Legislative Session For His Top Education Priority
With many rural legislators remaining skeptical of private school choice, the GOP's bid to bring vouchers to the Lone Star State fails — for now.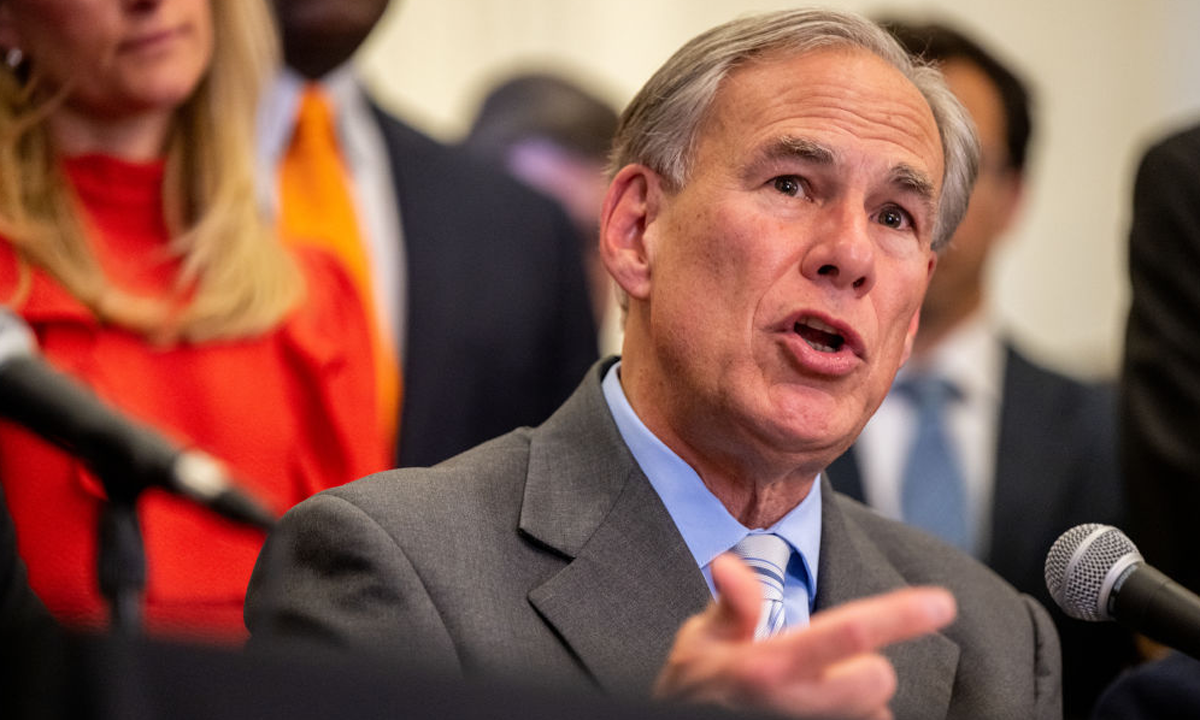 Support The 74's year-end campaign. Make a tax-exempt donation now.
At some point during the final week of the Texas legislative session, it became clear that school vouchers weren't coming to the nation's second-biggest state. Again.
Amid a crush of late-breaking business in Austin, Republican Gov. Greg Abbott's proposal to grant education savings accounts (ESAs) to every family in Texas ran out of steam before the May 30 deadline. Months of wrangling had yielded enough twists to both encourage and dismay the policy's backers: an early passage out of the state Senate; a 16-hour hearing in the more moderate, skeptical House; and even a compromise measure, quashed after a veto threat from Abbott.
But in the end, the hope of instituting universal school choice didn't advance nearly far enough, even under unified Republican control over both the legislature and executive. An effort that could have transformed Texas, virtually overnight, into the biggest school choice marketplace in the country — and potentially bolstered its governor's conservative bona fides — instead faltered before the goal line. And while the chances of a statewide voucher offering haven't been extinguished entirely, the greatest prize for voucher proponents appears to be slipping away.
James Henson, director of the Texas Politics Project at the University of Texas at Austin, said that while Abbott is "not inclined to back off" of his conservative policy instincts, he still hasn't won over the allies he needs after spending considerable political capital.
"At the most mundane level, the governor has found himself in a position where he's very publicly committed" to vouchers, Henson said. "But he may have overestimated his ability to turn votes in the House."
The fight isn't quite over, as Abbott has already announced that he will call legislators back for a special session dedicated to the question of ESAs. Whether that move will be announced in the coming months, the fall or even later is still unknown, and Lt. Gov. Dan Patrick, one of the state's loudest voucher advocates, has candidly said that he isn't sure what tradeoffs the bill's passage might necessitate.
It could make for a puzzling endgame to what had been a conservative breakthrough in statehouses around the country. Fueled by activist calls for greater parental rights and fierce battles over the teaching of subjects like race, gender and sexuality, the movement for private school choice has proceeded from strength to strength this year, with Iowa, Utah, Arkansas and Florida all instituting voucher-like initiatives for every student. But Texas, the nation's biggest red state, couldn't close the deal.
Some of the state's leading players in education say that the halting progress shouldn't be seen as a surprise. Going back nearly two decades, Republicans have tried to establish school voucher systems — only to be thwarted by members of their own party. No matter the ideological currents, GOP members from rural areas have consistently proven hostile to programs they believe would unsettle the finances of local school districts, which are often the biggest employers and social anchors in their communities. Their support, in Texas and other states, could determine the path forward for perhaps the most controversial K–12 idea today.
"There is a group of Republican lawmakers who are otherwise very conservative in the ways that they vote, but who see this as a measure that would take money away from their communities' public schools," said Christy Rome, executive director of the anti-voucher Texas Schools Coalition. "Largely, they don't have private school options in those communities, so they feel that this is a way in which the state invests in education without benefiting their schools."
The rural factor
For all the new momentum behind school choice — often born of parents' dissatisfaction with COVID-era policies or their suspicion of teachings on race and gender — this year's push for ESAs in Texas carried unmistakable echoes of earlier, similarly unsuccessful efforts.
In 2017, rural Republicans joined forces with urban Democrats to sink a Senate-passed voucher bill, even after Abbott and Patrick signaled their forceful support for the measure. In 2013, 2009 and 2007, House members passed budgetary amendments expressly forbidding the use of public funds to pay for private schools. Even in 2005, with arch-Texan George W. Bush occupying the Oval Office and the education reform era in its ascendancy, a Republican-led voucher proposal was narrowly defeated by a similar coalition.
This year's model, dubbed Senate Bill 8, was carefully devised to circumvent common objections to private school choice, with $8,000 ESAs made available only to students who hadn't attended private school the previous year; temporary subsidies were even offered to smaller districts that saw students leave for private alternatives.
Nevertheless, the law was huge in scope. An analysis from the state's Legislative Budget Board suggested that its cost would increase to $1 billion by 2028.
That price tag bred resistance from the start. Although the state overhauled its education finance mechanism just before the pandemic began, K–12 schools are still funded to a large degree through local property taxes. Given the challenging economic and demographic trends facing many communities in the more remote stretches of Texas — 86 of the state's 254 counties lost population between 2010 and 2020, according to a recent tabulation by the Texas Association of School Boards — many state representatives jealously guard resources for public institutions like schools, hospitals and fire departments.
"Nobody has been able to come up with a deal that persuades enough rural school districts, and rural members, that this is not going to hurt them," Henson said. "If there's a structural factor, it's the size and geography of Texas — it's hard to change the situation in these very small, far-flung districts where the economics of keepings schools in business are just very difficult."
Abbott got a taste of public disapproval for his plan while traveling the state to persuade families. The tour, which took him to churches and parochial schools around Texas, was repeatedly met with protests by local educators and community members.
Judge Scott Brister, a former justice of the Supreme Court of Texas appointed by Abbott to chair a statewide school finance commission, said that schools "are what hold these small communities together. They're frequently the main business in town, the thing keeping people there. And if those schools die, the towns will die."
But while he wasn't involved in this session's ESA debate, Brister is bullish on the ability of tiny communities like Penelope, TX — a Central Texas town with a population of 207, where his mother worked as a school counselor — to adapt to changes in how educational services are delivered.
Supporters even see the policy as a means of arresting years of flight from small towns. Michael Barba, K–12 policy director at the conservative Texas Public Policy Foundation, said vouchers held the promise of attracting parents who might otherwise give up on rural life.
"A number of the rural counties have a declining population of school-aged kids because young families aren't dropping roots in their hometowns," Barba said. "They're moving to the big cities because they don't have the educational opportunities, the workforce opportunities, in their hometowns."
Doubts about special session
Barba said he was encouraged by Abbott's focus on vouchers, calling it the governor's "number-one issue." The commitment was evidenced last month by Abbott's pledge to call a special session if SB 8 wasn't brought to his desk.
But that legislative maneuver comes with peril as well as promise. Already, a special session called in late May to deal with property taxation produced dueling measures from the House and Senate, which have been divided this year on a number of issues besides school choice. Hyper-focused on a narrower set of priorities than are typically debated, such sessions offer fewer opportunities to horse-trade in pursuit of a compromise. They also tend to catch the eye of the local political press, making it harder for quiet deals to be struck.
One question on the minds of local education observers is why the conservatives — including Abbott and Patrick, but also their allies in the state Senate — didn't aim for a narrower victory, perhaps by launching a voucher system solely for low-income or special needs students. Similar, small-bore programs were established in states like Arizona and Florida before incrementally being expanded statewide.
Rome, of the Texas Schools Coalition, suggested that a recent round of legislative redistricting, wherein four rural House districts were either eliminated or merged with other jurisdictions, partially diluted the strength of the rural anti-voucher bloc. That may have led the governor's team to think they could dispense with more marginal steps, she argued.
"The shift in membership of the Texas legislature made state leaders believe they had the votes to pass a voucher proposal without starting small," Rome said. "There was some thinking that the coalition would disband or not have the votes to prevent full vouchers, but that hasn't proven to be the case."
A special session would offer the opportunity to rethink that strategy, and existing legislation could point the way forward. A last-ditch bill offered by the Senate late in the regular session, for instance, linked vouchers with a $50 increase in per-pupil allotments from the state. Another version, originated in the House, would have provided vouchers only for the roughly 800,000 Texas students either attending a failing school or diagnosed with a disability; that idea met with the threat of a veto from the governor's office.
Whatever the details, Southern Methodist University political scientist Cal Jillson said that Abbott would have to be willing to accept something less than his ideal package. Without paring back the voucher footprint, or adding additional sweeteners to financially strapped districts, he said, the effort was likely doomed.
"I can't imagine why you would bring this up in a special session in the same form, because you're just offering to get beat again," Jillson said. "Unless you're going to change the offer, there's no reason at all to bring it up."
Support The 74's year-end campaign. Make a tax-exempt donation now.