Free Speech vs. Violent Threats: Partisan Feud Pits School Board Members' Safety Against Parents' First Amendment Rights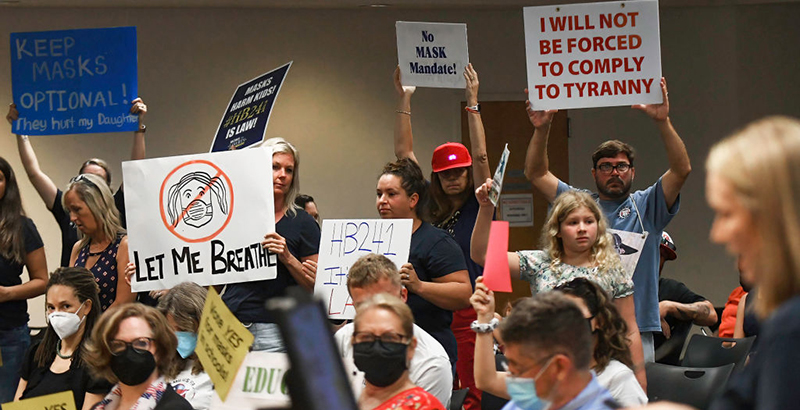 Support The 74's year-end campaign. Make a tax-exempt donation now.
During her first few years as a school board member in suburban Pennsylvania, Christine Toy-Dragoni grew accustomed to the persistent scorn of upset parents. It wasn't until recently, however, that people accused her of being a treasonous pedophile who should get raped by undocumented immigrants.
"You better grow eyes in the back of your head," she said one person wrote in an email. "You're going down," wrote another.
Toy-Dragoni said the vitriol began to intensify after the pandemic shuttered classes at the Pennsbury School District in Bucks County. What began as anger over school closures and mask mandates quickly turned — amid national pushback to critical race theory — to outrage over the district's diversity and equity efforts. A barrage of hateful and violent emails left Toy-Dragoni, the school board president, feeling harassed and threatened, including by people who lived in other states.
"It's unnerving because someone is saying they want nothing but harm to come to you and they're emailing you 30 times about it," she told The 74. "You start to think 'Well, how long are they going to wait for this harm to come to me?'"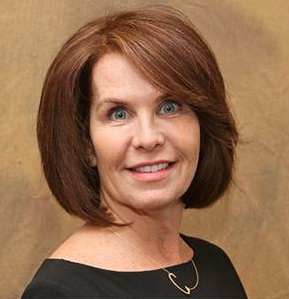 As public education leaders from across the country come forward with stories about receiving death threats amid political strife over the pandemic and classroom lessons on systemic racism, a partisan feud has coalesced around the free-speech rights of infuriated parents. In a recent letter, the National School Boards Association warned of an "immediate threat" against school leaders and called on the Biden administration to clamp down on what it referred to as "domestic terrorism." In a follow-up memo, Attorney General Merrick Garland instructed federal law enforcement to create a plan to combat a "disturbing spike" in threats against school board members. Republican lawmakers and conservative advocacy groups, meanwhile, have accused the Biden administration of stifling frustrated parents in violation of the First Amendment.
The issue has highlighted a tension between ensuring school board members are safe while protecting the free-speech rights of aggrieved citizens.
Because of the Justice Department memo, parents are afraid to speak up at school board meetings due to a "poisonous chilling effect," Sen. Chuck Grassley, Republican of Iowa, said during a Senate hearing Wednesday. And while the national school boards group has since apologized for some of the language used in its letter, Garland didn't back down on efforts to investigate what he called an increase in violent threats against educators and other public servants.
As the Senate hearing was underway, activists held a rally outside the national school board group's headquarters in Alexandria, Virginia.
A spokesperson for the national school boards group declined to comment. Several state school boards groups, including the one in Pennsylvania, cut ties with the national organization over the issue.
"It's a rising tide of threats of violence against judges, against prosecutors, against secretaries of state, against election administrators, against doctors, against protesters, against news reporters," Garland said. "That's the reason we responded as quickly as we did."
A 'true threat?'
The Constitution doesn't guarantee "a dialectical free-for-all," and the Supreme Court has long held that true threats of violence are not constitutionally protected speech, said Clay Calvert, the director of the Marion B. Brechner First Amendment Project at the University of Florida. But the issue at hand, he said, isn't "black and white."
"There's a difference between how we colloquially think of a threat versus the legal standards for what really is a threat, which are going to be much higher," he said.
Parents have a First Amendment right to criticize government employees through offensive speech, he said, and officials must analyze on a case-by-case basis whether someone's speech goes beyond protected dialogue.
"A true threat is a statement that would place a person in fear of imminent bodily harm or death," he said, but does not include "political hyperbole." In a 1969 case, the Supreme Court ruled in favor of an anti-war protester who was arrested after he said that if he were drafted into the Vietnam War and forced to carry a rifle, "the first man I want to get in my sights" is then-President Lyndon B. Johnson. The statement was crude political hyperbole rather than a true threat, the court ruled. The line between true threats and hyperbole, Calvert said, are not always clear and the Supreme Court has yet to offer a concrete definition. He said that police often err on the side of silencing speakers in the interest of public safety and debating the issue in court later.
Meanwhile, police departments are "always walking the tightrope" when investigating whether someone's statements go beyond those permitted by the Constitution, said attorney John Driscoll, a former New York City police officer who served 11 years as head of the NYPD Captains Endowment Association. Officers are in charge of preventing immediate threats and most departments employ legal experts who determine whether someone broke the law, he said.
"You can voice your opinion, even if you're the only one who thinks that way, but you don't have the right to physically threaten and intimidate people," said Driscoll, who taught constitutional law at NYC's John Jay College of Criminal Justice. He said the tense political environment has made it more difficult for officers to do their jobs. "Because of social media, the schism in the country has gotten a lot more extreme on both sides. There doesn't seem to be too much moderation and police, as usual, are stuck in the middle trying to navigate this and protect people at the same time."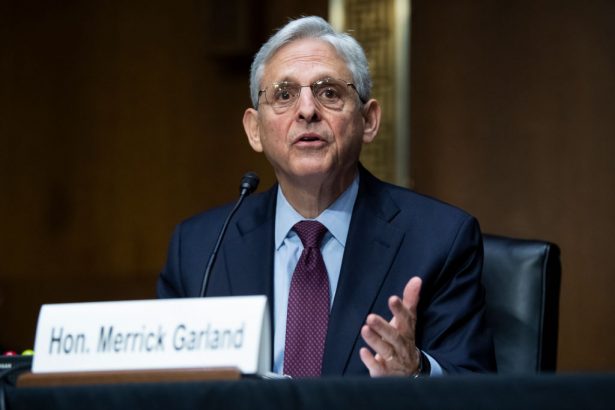 But Toy-Dragoni, the Pennsylvania school board president, said the statements she's faced reached the bar of being considered death threats and were clearly designed to incite intimidation. Among the messages, she was warned to "sleep with one eye open," and that "we will never stop until you are done."
"It's a level of hate, it sets you on edge," she said. "But did they straight up say 'Next week I'm going to kill you?' No. But I've never heard of anyone saying that to anyone ever, even when they do get killed by that person."
Threats reported nationwide
The messages delivered to Toy-Dragoni are part of a national trend. School board members have reported receiving threatening letters, being followed and screamed at in board meetings.
After Las Vegas school district employees were mandated to receive the COVID-19 vaccine, the school board president reported receiving messages saying she should be hanged or shot. In New Jersey, two board members said they received letters in the mail with their photos in the crosshairs of a gun.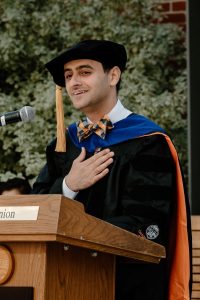 Sami Al-Abdrabbuh, chair of the Corvallis Board of Education in Oregon, also highlighted several incidents this year that he perceived as death threats. On the same day his campaign sign was discovered at a local shooting range with bullet holes, he said a man showed up outside his friend's house and asked "Where is Sami? I want to kill him and I'm going to kill you if you don't tell me where he is."
Local police were notified of the incident but have not arrested a suspect, Al-Abdrabbuh told The 74, and a friend who served in the Navy helped him develop a safety plan.
"Make sure, before you leave the house, look from the window and make sure you can go to your car," he said. "Before I enter my house I have a way to make sure nothing has been tampered."
Protests in other communities have grown so raucous that they prevented school boards from conducting official business. That energy and activism is being harnessed by conservatives and Republicans, particularly Virginia gubernatorial candidate Glen Youngkin, who has seized on parent anger to draw neck-and-neck with Democrat Terry McAuliffe in next week's election.
In a recent report, Calvert of the University of Florida called public comments at government functions like school board meetings "perhaps the purest form of citizen political expression" — the precise speech the First Amendment sought to protect. The Constitution doesn't enshrine a public platform before school boards and other public bodies and they can impose certain rules so long as they're "content neutral" and apply to all speakers evenly. For example, "time, place and manner" restrictions can limit how long speakers occupy the podium and can prohibit people from restricting government bodies from carrying out business.
"Interrupting does nobody any good," Calvert said. "It's the heckler's veto notion that the audience should not have the ability to heckle or drown out the speaker."
During Wednesday's Senate hearing, Republican lawmakers repeatedly noted a concern that the Justice Department memo could have a chilling effect on parents' free-speech rights and that federal intervention was unnecessary. Those concerns mirrored a letter from 17 state attorneys general earlier this month, accusing the Biden administration of "seeking to criminalize lawful dissent and intimidate parents into silence" in violation of the First Amendment.
Garland maintained that his memo only focused on threats and violence and drew a clear distinction between such messages and constitutionally protected speech.
"It makes absolutely clear in the first paragraph that spirited debate about policy matters is protected under our Constitution," he told lawmakers. "That includes debate by parents criticizing school boards."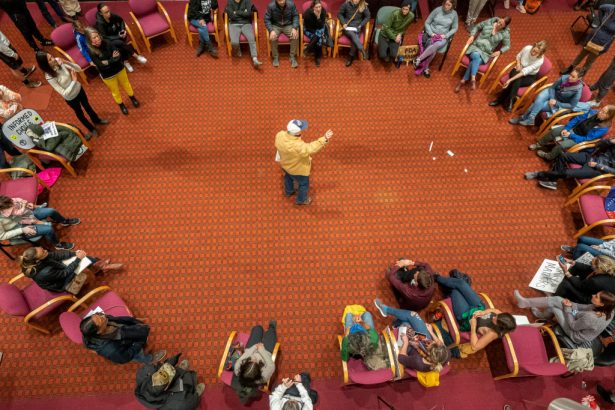 Education activist Keri Rodrigues, president of the National Parents Union, said it's important for parents to remain engaged and they must not shy away from making themselves heard at school board meetings. In just the last six weeks, Rodrigues has attended a dozen school board meetings across the country where parents didn't focus on mask mandates or critical race theory. Instead, she said they were concerned about unreliable school transportation and food shortages in cafeterias. Yet those voices, she said, are being drowned out by "people who are behaving badly and who are exercising their anger in ways that are really unproductive."

"Parents have really deep, serious concerns about what is happening right now with our kids that have nothing to do with the culture war," she said. "Parents are showing up to have that conversation but it's sexier to show white parents that are losing their minds at a microphone. It's heartbreaking because we have real, serious and sober work to do to help our kids recover from this pandemic."
For Toy-Dragoni, parent outrage during the pandemic forced her to reconsider her place in education policy. She said she sought her seat on the school board because she's a mother who wanted to create additional afterschool activities in her community but will no longer serve on the board after this year. She decided not to run for reelection after the pandemic prompted parental uproar in her community. But now, after the situation has gotten even worse, she said she regrets the decision to step aside.
"Having gone through all of this, I would have run again so that they wouldn't feel like they ran me out of town," she said. "This is 100 percent part of a national agenda to get decent people out of local office by making it absolutely miserable for them."
Support The 74's year-end campaign. Make a tax-exempt donation now.