Former Providence Mayor Jorge Elorza New Head of Democrats for Education Reform
In this 74 Interview, Elorza talks about cutting through the education chaos by harnessing the power of parents demanding great schools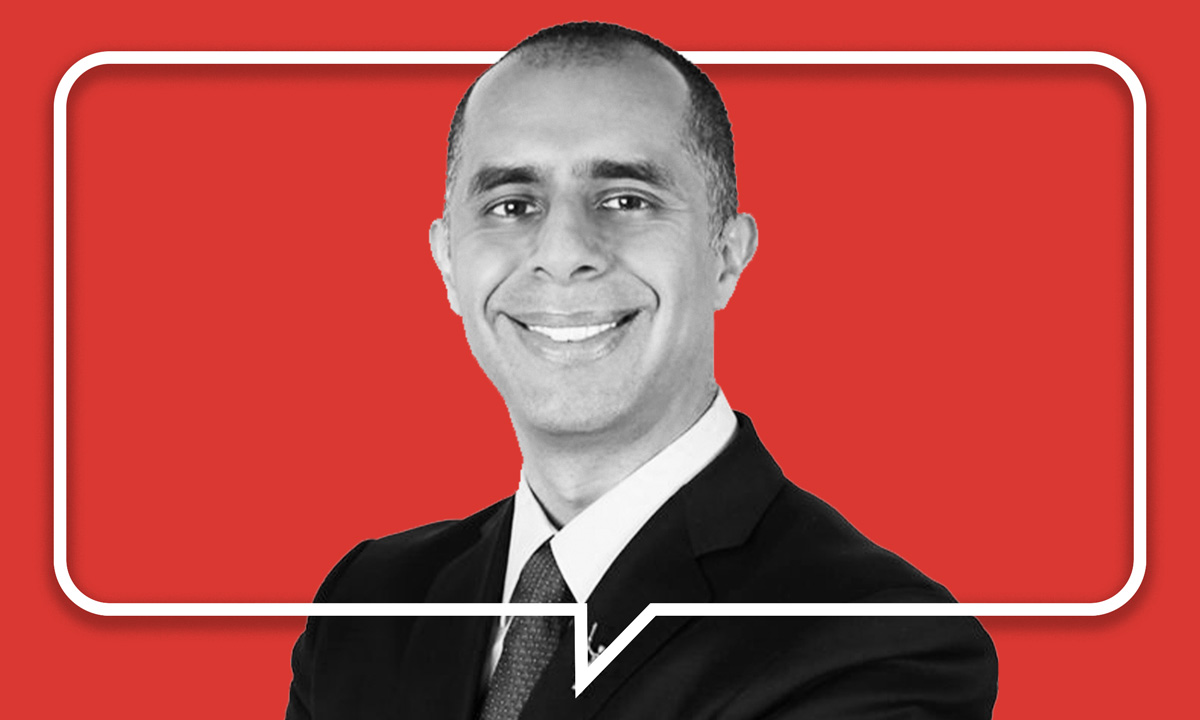 Support The 74's year-end campaign. Make a tax-exempt donation now.
Former Providence Mayor Jorge Elorza, the son of Guatemalan immigrants, has been named chief executive officer of Democrats for Education Reform and its affiliate think tank, Education Reform Now. He takes over the leadership role from Shavar Jeffries, who oversaw the organization for eight years before stepping down in January to become KIPP Foundation's CEO.
DFER promotes education reform-minded Democratic leaders who push for innovation and accountability in schools with an eye toward improving equity, teacher preparedness, public school choice, data transparency and accountability. They support those who wish to make higher education affordable for all. The organization, founded in 2008 at a time of greater consensus around education reform, seeks these goals in a fractured 2023 political landscape where schools have become fodder for the culture wars.
Elorza, 46, a Harvard-educated lawyer, served two terms as Providence mayor, from 2015 to 2023. Former Gov. Gina M. Raimondo, now U.S. Secretary of Commerce, and Elorza called for an outside review of Providence Public Schools after its 2018 test scores showed abysmal passing rates in math and English. The results released by Johns Hopkins University were damning, paving the way for a state takeover.
Elorza made national headlines in 2019 by bringing his 15-month-old-son to work with him in City Hall. He said in December he would not send the boy to his city's troubled public schools.
The law school professor sat down with The 74 last week, just before his new job was announced, to talk about growing up in an immigrant community, building consensus in education around what works for students and who he can rely upon in Congress.
This interview has been edited for length and clarity.
The 74: Tell me about your parents.
Jorge Elorza: They came from Guatemala in the mid-1970s, fleeing the civil war. They came here to Providence because there were a lot of factory jobs in the textile and jewelry industry. They were undocumented for the first 12 years of my life. (They became citizens in the 1980s under President Ronald Reagan's amnesty policy.) My father dropped out of school in the 7th grade and my mother in the 5th grade. That's a big part of my story. Even though I was born and raised here, I identify so strongly with immigrants because that's the household that I was raised in and that's the community where I grew up.
You say immigrant families put a tremendous emphasis on education, yet you floundered in K-12 before eventually graduating from Harvard. Do the problems/obstacles you faced back then have relevance today?
All (immigrant families) place their hopes and dreams on public schools. I'd love to say I was that model student that always listened to their parents and was just destined for success. But the reality is I didn't have a sense of direction as a young person: I got rejected from every college and university I applied to. When I was 17 years old and graduated from high school, that was a big pivot point for me in my life. I had to decide whether I was going to work in the factory with my parents, aunts and uncles or get my act together. And so that's when I applied to community college.
You say part of your struggle was that your parents, who worked opposing shifts to manage child care, were not able to help you with schoolwork in part because of the language barrier.
My father never spoke too much English. They would come home after work, we would have homework and they could only help us to a certain point.
You attribute part of your success to your ability to score a seat at a coveted magnet school. It was a guidance counselor who urged you to take the admissions exam.
So, you had to sign up for the test and then they had sent several papers home, but if they were in English, my parents couldn't read them. My guidance counselor had seen something in me, some potential, and literally came and picked me out of my chair, took me to his office and he made me sign to register.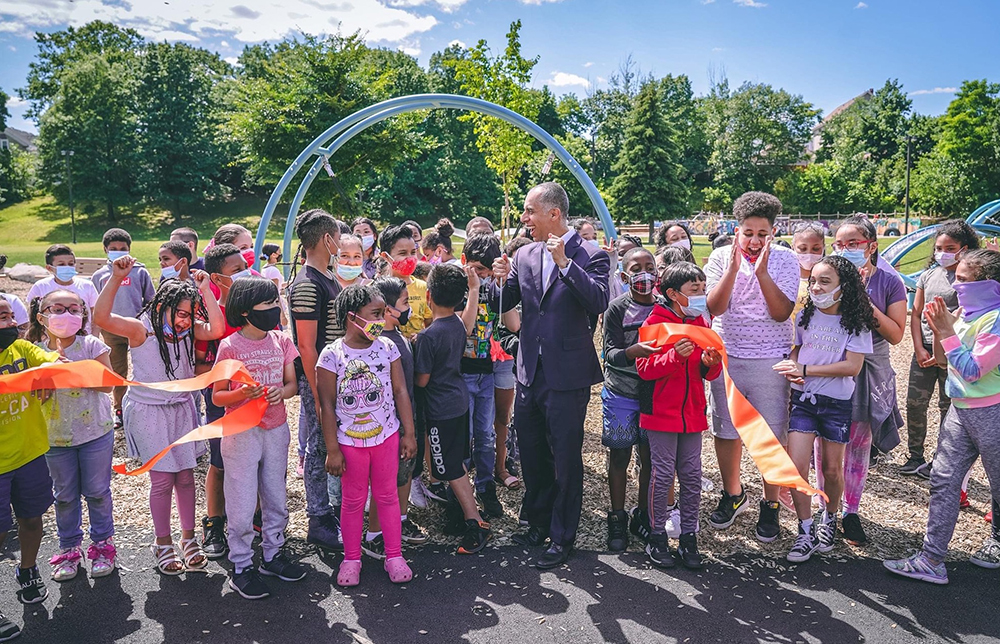 You're plagued by the arbitrary nature of that success.
What if I happened to be absent that day or if an emergency came up and my guidance counselor just didn't have the chance to get me? My entire life would have been completely different. We want to live in a world where every kid succeeds as a matter of course. But the reality is that so many kids who do succeed, succeed by overcoming all of the odds and, frankly, by just being fortunate at key moments in their lives.
Will your own ethnic background play a role in your leadership?
I'm absolutely a product of my upbringing and my past. When I think about the importance of education, I think about my friend Juan, one of the most brilliant, smart, sharp kids I have ever met in my life. He had those critical moments in his life where it was a combination of bad decisions and being unlucky. Juan is still a very good friend. He has a great family. He works hard every day, but he's a laborer. He should have been a doctor.
I think about my friend Jose … who had grown up next door, who was a year older than me and who I always looked up to. I found out that he had been murdered. I think that many of those stories, unfortunately, are still being recreated today … kids with limitless potential, having that potential either cut short or never being allowed to fully blossom.
The nation has been politically fractured for years. Where do you see consensus in education?
Speaking about my community here in Providence, the number of Black and Latino families that support charter schools, for example, and that support common sense education policies that research has shown works, is extraordinarily high. Part of the challenge we have is lifting up their voices to make sure that voice on the ground is what's driving public perception within the Democratic Party.
For example, there's a lot of support for high-impact tutoring programs, especially as we're coming out of COVID: Dedicated 1-to-1 tutoring that can help us not only make up that lost learning time, but also make learning gains. Those are things that are strongly supported across the board.
We also very much support summer learning programs that go beyond remedial to actual enrichment classes. Many of our students fall behind: They lose about two months of learning during the summer when other families move forward.
There's also mental health investments that make a lot of sense and pathways that can connect our students to careers.
And you note these programs don't just have support in Providence, but far beyond. Who are your allies now?
What's different today than say, 10 years ago, is that there's this critical mass of progressive and reformers of color. There are organic, grassroots efforts out there: There's so much energy around this work. Part of my job as a leader of this organization is to organize and harness that enthusiasm and energy that we see at the grassroots level and amplify their voices so they drive more and more of the national conversation in this space.
Your organization works with the National Parents Union, The Education Trust, Unidos, KIPP, Leadership Conference on Civil & Human Rights, Educators for Excellence, Alliance for Excellent Education and others. But who are your friends in Congress?
Sen. Cory Booker has been an early supporter and he's been steadfast throughout. Sen. Chris Murphy from Connecticut has been an amazing champion of this work … and Congresswoman Marilyn Strickland (of Washington state). We've identified about 200 elected champions around this work throughout the country.
Democrats have lost ground in education as Republicans have succeeded in using race, gender, immigration-related and transphobic rhetoric to whip up their base. How do you manage that environment?
On the one hand, you have Republicans who are infatuated with their culture wars right now: Republicans want to ban books while Democrats want to teach kids to read them. What we want to do is speak to the real issues as problem solvers.
I get extremely frustrated hearing the way that education is being exploited for political gain and this is part of the performative aspect of politics today. But as Democrats, we're going to continue to focus on the substance of it, call out things that are not working and propose solutions that are proven to work. And ultimately that's what people want.
Three members of the San Francisco school board were recalled in 2022 after focusing on issues like renaming schools rather than core academic concerns as their city suffered through the pandemic. Do Democrats and progressives miss the mark?
I'll tell you what I know. Families want high-quality education options for their kids and they want them now: They're just not getting enough of them. We see families continuing to apply for the charter lotteries and oftentimes in excess of 10 applicants for every one seat that's available. It's really clear what families want most and what they care most about is great public schools for their kids.
Our job is to make sure that our focus remains on that, that we continue, in our party and in this movement, to always be about substance. That doesn't mean being blind to the issues happening in society … but in order to meet the moment and what our families are demanding, it always has to be about ensuring that there are great public school options for our kids.
Support The 74's year-end campaign. Make a tax-exempt donation now.