For Undocumented Students, Coronavirus Pandemic Brings Learning Disruptions — and Economic Panic — With Few Avenues for Help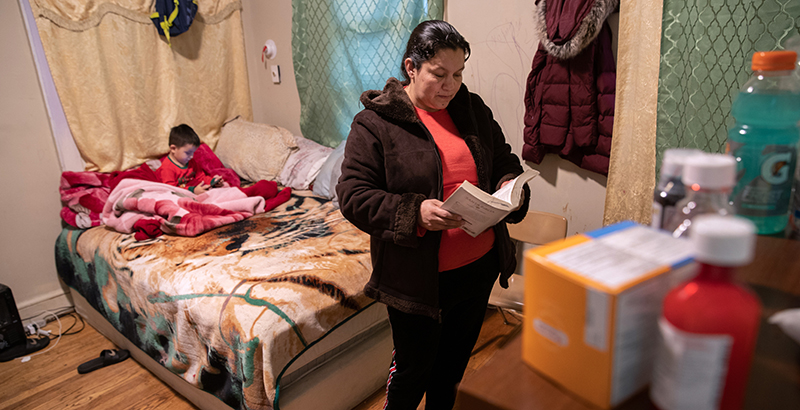 Miriam hopes to attend college and become an elementary school teacher. But right now, she's worried that she won't graduate from high school.
Like many campuses across the U.S., her high school in San Antonio, Texas, transitioned to online instruction last month amid the coronavirus pandemic. Thanks to a school-issued hotspot, Miriam has internet at home, but the 18-year-old senior is struggling with the switch to remote learning.
"I'm a visual learner, so I need a teacher in front of me to teach me math," she told The 74. "I've always struggled with math."
But Miriam is also an undocumented immigrant — a group President Donald Trump targeted for harsh scrutiny prior to the virus and one that is increasingly struggling to make ends meet as the pandemic rages.
Federal lawmakers responded to the virus and the economy's downward spiral with the largest stimulus package in American history, offering more than $2 trillion for programs including coronavirus testing for the uninsured, expanded unemployment benefits and payments to Americans making less than $99,000 a year.
Left out, however, are roughly 11 million undocumented residents and millions of U.S.-born children with undocumented parents. Most Americans will get a $1,200 payment, but the relief excludes U.S.-born children with at least one undocumented parent. Also excluded are millions of undocumented immigrants who lack Social Security numbers but still pay federal taxes.
Immigrant families "continue to be treated like second-class citizens, like we're not human enough to deserve the same protections that everyone else" gets, said Viridiana Carrizales, co-founder and CEO of ImmSchools, a nonprofit that helps educators establish safe classrooms for undocumented students and their families.
Yet immigrant families, who have lower median incomes than those born in the U.S. and more often lack health insurance, may be among those hit hardest by the crisis. Immigrants more often work in child care and other fields most affected by self-isolation, putting their wages in jeopardy. They're also disproportionately employed at businesses that offer essential services, such as grocery stores, where they risk getting infected.
On Wednesday, Trump brushed off a question about stimulus aid for undocumented immigrants.
"They came in illegally, and a lot of people would say we have a lot of citizens right now that won't be working, so what are you going to do?" he said at a White House briefing. "It's a tough thing."
But immigrant-rights groups argue that excluding undocumented residents could blunt the effectiveness of relief efforts and hasten the spread of the virus.
"The severity — the impact on jobs, the impact on people's ability to leave the home, the uncertainty about when this will end — all make this a more extreme situation than anything we have faced before," said Mark Greenberg, a senior fellow at the Migration Policy Institute, a Washington-based think tank. Though the pandemic presents tough challenges for families who receive federal assistance, "the difficulties will be even more severe for those who are left out."
Leading up to the pandemic, Trump made stringent immigration enforcement a cornerstone of his administration, a move some experts say has intensified the current crisis. Moreover, a Supreme Court ruling expected in the coming months threatens to roll back protections for thousands of young immigrants who receive deportation relief and work permits through the Deferred Action for Childhood Arrivals (DACA) program. Immigrant-rights advocates warned justices in a letter last week that terminating the program "during this national emergency would be catastrophic."
For Miriam, who was born in Mexico but came to the U.S. when she was 3 years old, the pandemic has brought a host of challenges. Neighborhood parents aren't going out, which means they aren't hiring her to babysit. Her father, a cook at two restaurants, lost both his jobs as would-be diners began staying home. And Miriam worries that her mother's income from cleaning houses won't be enough to cover rent or keep the lights on. Without health insurance, she could face exorbitant out-of-pocket medical expenses if she were to become infected with the virus. The 74 agreed to withhold the last names of undocumented sources in this story due to their fears of immigration enforcement.
Because her parents don't speak English, she helps manage her house's affairs, balancing school demands while searching for social programs to help pay rent and utilities. But most of these are unavailable to undocumented immigrants. She's taking the situation "day by day," she said, but the loss of her father's income could soon make life overwhelming.
"I'd give it about a month," she said.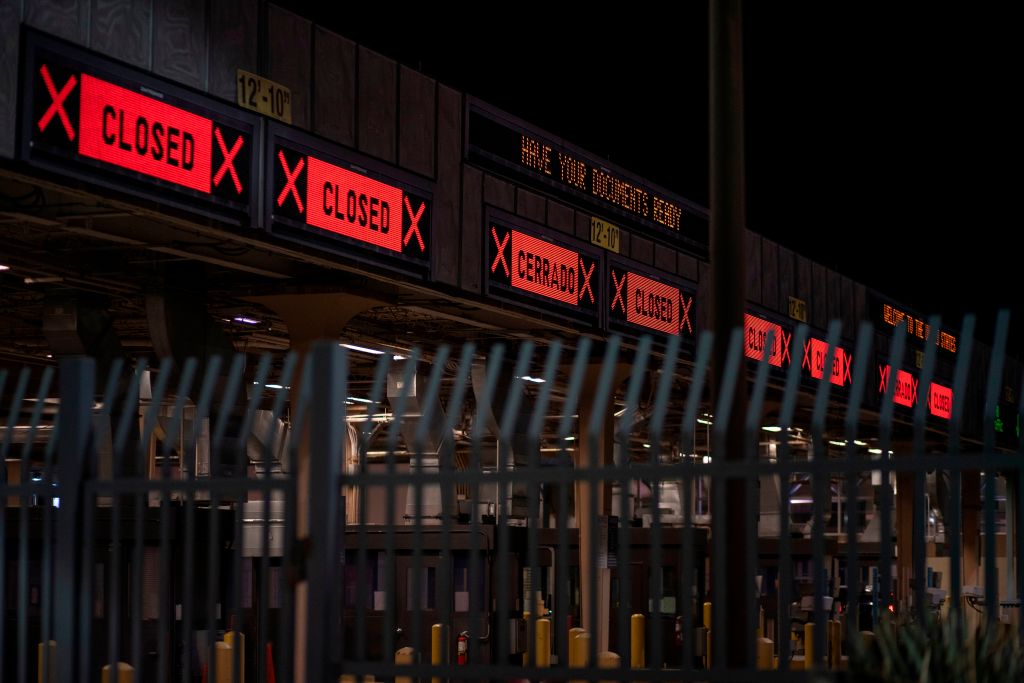 'Afraid to seek out testing'
For Rio Djiwandana, who teaches third grade in Brooklyn, New York, the pandemic has created uncertainty for some of his students and their parents. As the city's schools transitioned to online learning, many of his students lacked computers and internet access at home, and their parents struggled to use technology.
But the challenges facing immigrant families go beyond remote learning. Most of his students are immigrants or have parents who hail from countries like Jamaica, Trinidad and the Dominican Republic. Though the city's education department and other agencies have distributed virus-related flyers in English and Spanish, Djiwandana said some families have been left in the dark.
Haitian Creole is the most represented language in his school besides English, said Djiwandana, himself an immigrant. While some flyers have been translated for those families, others have not. With some parents unsure about critical updates, he's been fielding text messages and phone calls to keep people in the loop. Djiwandana worries that the lack of information, added to existing fears of immigration enforcement, is a dangerous combination.
"If someone who is undocumented thinks they have COVID-19, they're unsure about how to get tested or if they'll be turned away because of their immigration status," he said. "I worry a lot of undocumented people are going to be afraid to seek out testing even if they're really sick."
Although the federal stimulus expanded coronavirus testing for uninsured Americans through Medicaid, most immigrants — including those in the country legally — are ineligible. DACA recipients are ineligible for the Children's Health Insurance Program and Medicaid, but several jurisdictions, including California and New York, offer state-funded assistance. Undocumented immigrants can access free testing at community health clinics, which don't impose restrictions based on immigration status, but some centers have had to reassure families that their services are available to them.
Even after the virus reached the U.S. in January, federal immigration authorities ramped up enforcement in "sanctuary cities" like New York. Weeks after the first confirmed case in the country, U.S. Immigration and Customs Enforcement announced it would focus its activities on people who pose public-safety risks and those with criminal backgrounds, otherwise delaying "enforcement actions until after the crisis or [utilizing] alternatives to detention." But Greenberg of the Migration Policy Institute said that a series of tweets from Ken Cuccinelli, acting deputy secretary of homeland security, undermined the government's message and sowed confusion.
While ICE will prioritize those with criminal backgrounds, Cuccinelli tweeted, that does not mean other undocumented residents are safe from enforcement. "During the current public health situation, removals will be done in such a way as to minimize the exposure of our agents" and undocumented residents, he wrote.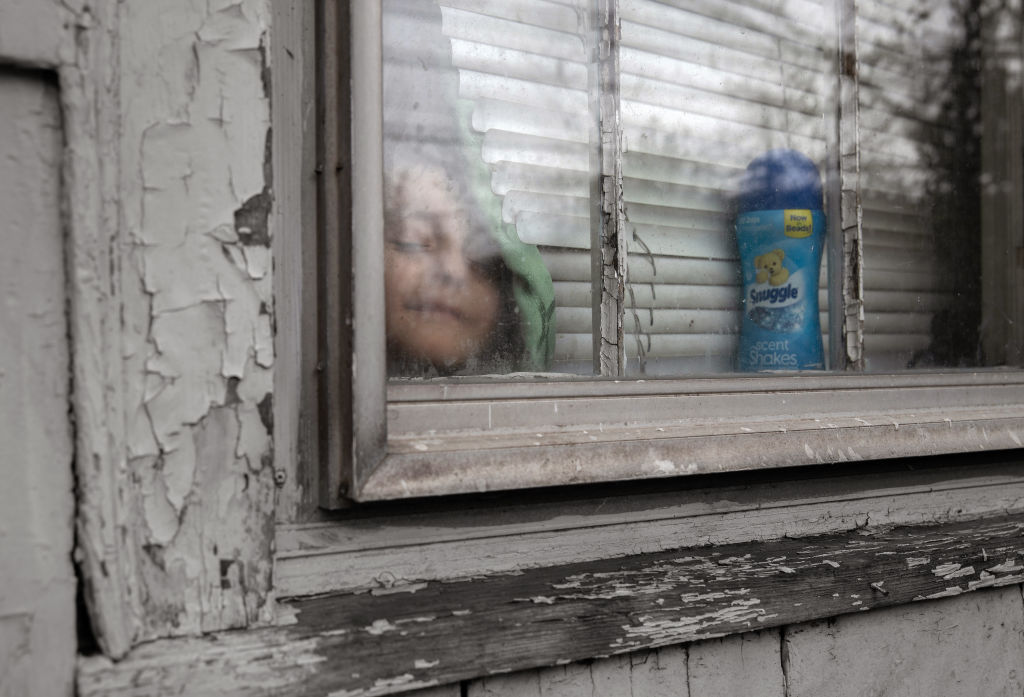 Such pronouncements worry Cesar, an undocumented resident whose son attends an elementary school in San Antonio. Before the crisis, he worked as a waiter at a restaurant, but without dine-in customers, he transitioned to delivery. Given San Antonio's stay-at-home order, he worries about getting pulled over. Though food delivery workers are exempt from the city order, Cesar said he's concerned that police could refer him to immigration authorities. If he's unable to do deliveries, the restaurant may let him go.
'That's what scares me'
As immigrant youth simultaneously adapt to online schooling and work to support their families, Vanessa Luna, co-founder and chief program officer of ImmSchools, said it's important for teachers to recognize the trauma many of their students carry. To help out, ImmSchools is seeking donations to provide rent and food assistance through May to 40 families in New York and Texas. But more is needed, she said.
"If the federal government isn't willing to provide support to undocumented families," she said, it's up to city and state governments "to step up."
For Miriam, the San Antonio senior, the changes only exacerbate her anxiety about the future. She hopes to attend college next year — but along with many students, she's unsure if campuses will be up and running by then. Because she lacks DACA protections and cannot legally work in the U.S., she wonders whether college is even worth it.
As the Supreme Court considers whether the Trump administration can end DACA, the government isn't accepting new applicants. Miriam was in the process of applying when the Trump administration announced its plans to end the program. Though she wants to become a teacher, she worries that she won't be able to secure a job in education because she's undocumented.
"I go on every day thinking, like, 'OK, well what's the point?'" she said. "I'm going to go in, get my degree and then completely not use it. That's what scares me a lot."
Support The 74's year-end campaign. Make a tax-exempt donation now.