Family Engagement Key to School Choice Efforts Succeeding; New Report Finds Promising Signs in 18 Cities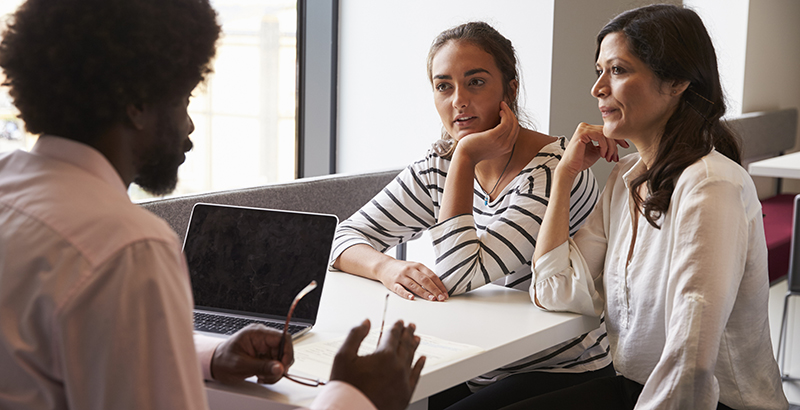 Washington, D.C.
Family engagement is key to getting education reform and school choice right, panelists said Tuesday at an event in Washington.
"There is so much goodwill around the [education reform] strategies that are being deployed," but leaders are often charging forward and missing opportunities to engage families and community leaders, said Robin Lake, director of the Center for Reinventing Public Education, an education research center at the University of Washington.
"Failing to go there is just a huge liability that's unnecessary," she said at the event, held at the Brookings Institution in Washington.
There are many ways to go about it, she said, citing nonprofit groups in D.C. that provide one-on-one support to parents, or EdNavigator, a New Orleans–based group that helps parents negotiate the city's choice system and other challenging school-related interactions.
"There are a ton of ways to make sure this works, and you have to commit to it. You have to fully commit to it because these are the families who most need high-quality options," Lake said.
The event coincided with the release of a CRPE report evaluating school choice in 18 cities. The researchers looked at whether cities were continuously improving, if all students had access to high-quality options, and whether the education reform strategy is responsive to community needs.
"No city has got it absolutely nailed on any of these fronts, but in general we're seeing a lot of momentum, real progress, tangible progress, and reason for optimism," Lake said.
CRPE researchers found that in a majority of cities studied, low-performing schools moved out of that performance status within three or four years; in 11 of 17 cities, high school graduation rates improved; and in five of 14 cities, students showed statistically significant improvements in math and reading proficiency. (Not all data were available or usable for all cities for every measure.)
The study intentionally does not get into the "results war" of charters versus district schools, Lake said.
In many cities, including Washington, D.C., competition between charters, which enroll 46 percent of students, and district schools have benefited both sectors, D.C. Public Schools Chancellor Antwan Wilson said.
"Absent the insertion of choice, we didn't have a lot of good schools. I'm not speaking about [just] D.C., I'm talking about a lot of urban areas … When parents have other options, I think it forces us to pay attention as a district," he said.
On access to quality options, the CRPE researchers found that most of the studied cities struggled with some "basic choice supports" like a common schools guide or application, or a lack of transportation to schools of choice.
And on measures of community acceptance, researchers found that almost every city has improved how it engages families, but "education leaders are often perceived as non-responsive by community members because leaders fail to communicate back to families how their input has been used."
Family engagement is particularly key around the issue of school closures, both for traditional public schools and charters, and is a key component of education reform, panelists said.
Leaders should particularly recognize that it's often the same communities, families, and children caught up in difficult school closure discussions, Wilson said.
"It does require a real understanding that there's some families that are going through these conversations multiple times," he said.
Bryan Morton, executive director of Parents for Great Camden Schools, said data must be part of the conversation, and that education reform groups should be just as willing to condemn low-performing charters as they are poor district-run schools.
His group recently pushed for closure of a charter school (which he didn't name) where proficiency rates were in the single digits — and parents didn't know, he said.
"We really have to make data a regular part of the conversation," he added.
Panelists also briefly discussed how education reform has been affected by national politics. Some advocates have become wary of associating the movement, particularly charters, with President Donald Trump and Education Secretary Betsy DeVos.
Many people who are leery of school choice perceive it as taking away resources from traditional public schools, long seen as the great equalizer in American society, Wilson said, adding that "we have to have public systems that work."
Lake was more optimistic, noting that there has been bipartisan support for public school choice.
"I expect that in the long run, that will hold, because folks in blue states and red states have an interest in better schools and more choices," she said.
The Walton Family Foundation, the Carnegie Corporation, and the Bill & Melinda Gates Foundation provide financial support to The 74, the Center for Reinventing Public Education, and the Brookings Institution.
Get stories like these delivered straight to your inbox. Sign up for The 74 Newsletter