Experts Expect K-12 Ripple Effects as Supreme Court Considers Race in Admissions
Conservatives want decisions to be merit-based, but others say losing affirmative action could 'derail' teacher diversity efforts in K-12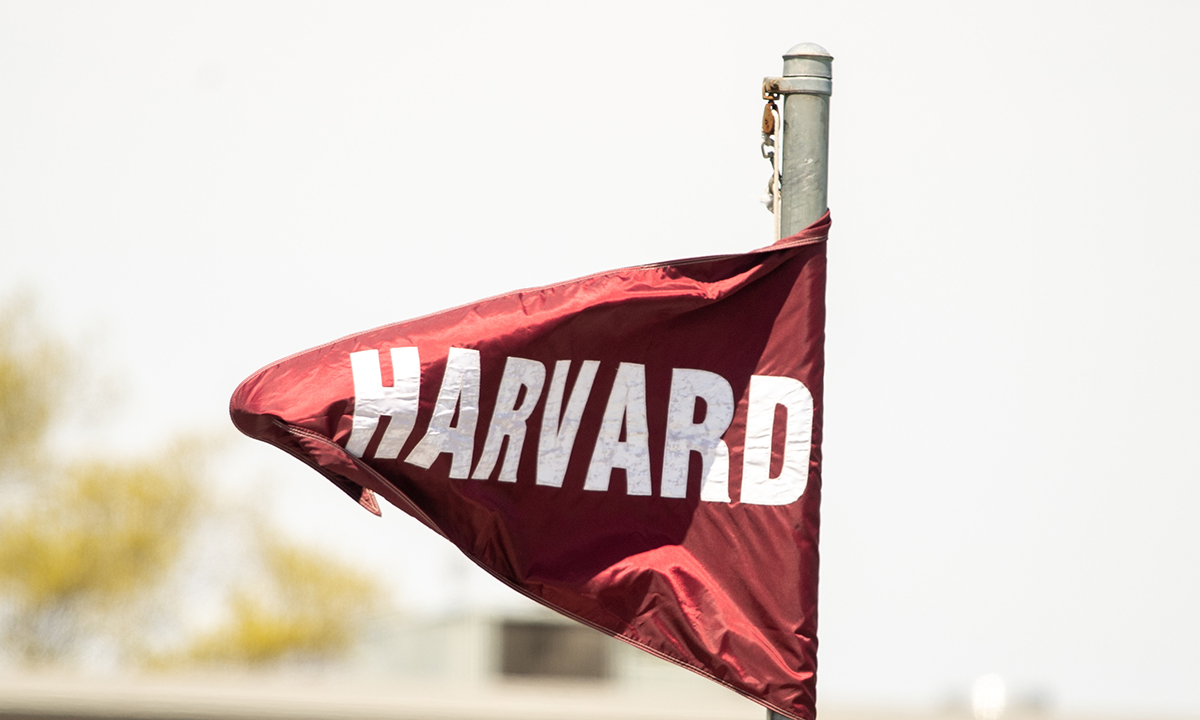 Support The 74's year-end campaign. Make a tax-exempt donation now.
The U.S. Supreme Court will hear oral arguments Monday in a pair of closely watched cases that could determine whether universities can continue to consider race in student admissions.
While it is focused on higher education, the court's ruling in those cases is bound to filter down to K-12 schools.
"Despite the best efforts of school districts … to create more diverse schools, racial segregation has increased over the last two decades. As a result, educational inequities persist," according to a brief filed by the Council of the Great City Schools in defense of admissions policies at Harvard University and the University North Carolina.
At least 18 million students attend K-12 schools where more than three-quarters of the enrollment is of a single race, a recent Government Accountability Office report showed, and 14% of students attend schools where at least 9 out 10 of students are of the same race.
Students for Fair Admissions, the plaintiffs in the case, are challenging admissions criteria at those universities they claim discriminate against Asian students. Admissions, they say, should be based on merit.
They want the court to overturn a 2003 opinion in Grutter v. Bollinger that upheld race-based admissions at the University of MIchigan Law School. In that ruling, former Justice Sandra Day O'Connor foresaw a nation in which "the use of racial preferences will no longer be necessary." The Biden administration, Democrats in Congress, and advocates for Black and Hispanic students argue that affirmative action is even more essential today because schools are still segregated and the promise of integration under Brown v. Board of Education "remains unfulfilled."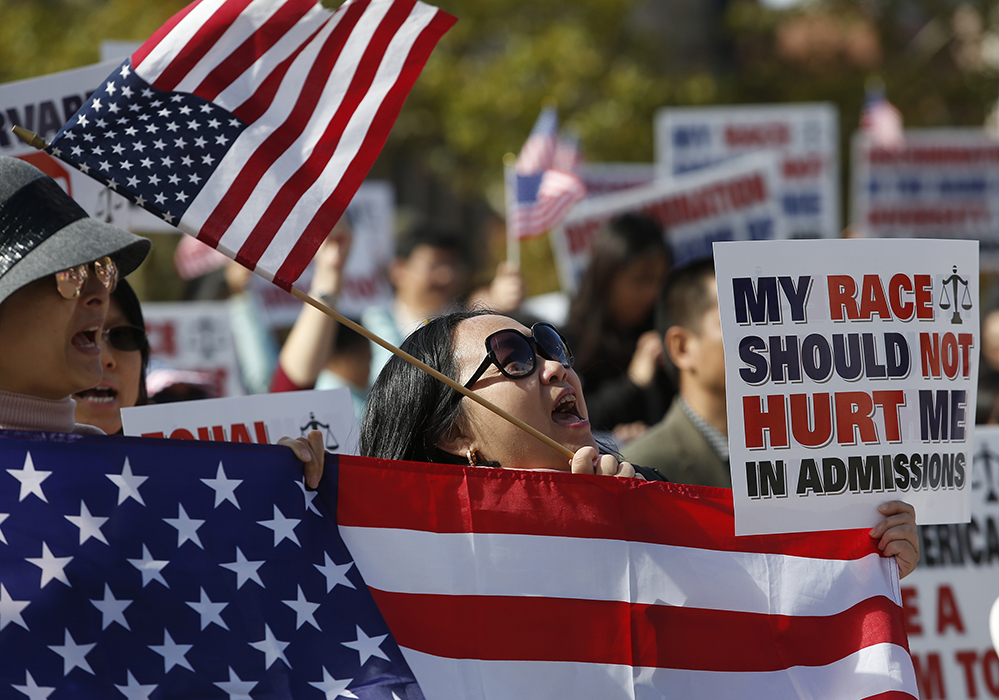 Supporters of affirmative action expect the court's six conservative justices to side with the plaintiffs. While this will be the first time Justice Ketanji Brown Jackson hears an education case, she's one of just three liberal justices. And she'll only sit on the bench for the UNC arguments, having recused herself from the Harvard case because she served on the school's Board of Overseers until this past June.
"I think it is highly likely that the court takes a position that disallows the use of race whatsoever in higher education admissions," said Stefan Lallinger, a senior fellow at The Century Foundation, a progressive think tank. Such a ruling, he said, could put "a final nail in the coffin of efforts by colleges and universities around the country to directly ensure that all of their students benefit from a racially diverse student body."
Most experts see two routes for the court to take in this case. First, it could follow the precedent set for K-12 schools in a 2007 case against Seattle Public Schools and the Jefferson County Public Schools in Kentucky.
In Parents Involved in Community Schools v. Seattle School District, the court ruled that school districts couldn't explicitly use race in their efforts to create more diverse schools. But separately, former Justice Anthony Kennedy wrote that districts still had a "compelling interest" to pursue racial integration. Since then, districts have moved toward voluntary integration programs based on family income.
Noting the court's recent decision to overturn the constitutional right to abortion, many predict that the six conservative justices won't be bound by precedent.
"It should be noted that the only reason the court salvaged any use of race in the [Parents Involved] case was the moderation of Justice Anthony Kennedy," Lallinger said.
That's why he thinks it's possible the court could take a second approach and rule as unconstitutional all race-conscious efforts to achieve diversity.
"The current court does not have an Anthony Kennedy," Lallinger said.
'Pressure to discriminate'
In the wake of the Parents United opinion, many conservatives continue to hold that some of the admissions policies K-12 schools use for competitive schools are discriminatory.
In the Fairfax County, Virginia, schools, for example, the libertarian Pacific Legal Foundation is representing plaintiffs who sued the district over changes to acceptance criteria at the Thomas Jefferson High School for Science and Technology. The district dropped a rigorous admissions test and a $100 application fee, and reserved seats for the top 1.5% of 8th graders in each middle school. Board members expressed hope that the changes would increase representation of Black and Hispanic students at the school, which the plaintiffs argued was illegal "racial balancing."
"We're all entitled to each be judged on our own individual characteristics, not on the basis of our membership in a group," said Wen Fa, a senior attorney at the law firm, which is also challenging similar admission policies in New York City, Boston and Montgomery County, Maryland.
In its brief supporting Students for Fair Admissions, the nonprofit Parents Defending Education wrote that the 2003 decision in Grutter v Bollinger has "spawned increasing racial discrimination" that has spread to the K-12 system.
"As long as Grutter remains the law, K-12 schools will face an inexorable pressure to discriminate based on skin color," the brief said.
But even those challenging the university policies point to integration efforts based on family income as the direction for higher education, said Richard Kahlenberg, a researcher who wrote a book on the issue. He served as an expert witness for the plaintiffs when the case was in a lower court, and he doesn't think the justices have hinted that they would rule out all efforts to achieve diversity.
"Not a single Supreme Court justice has indicated that they entertain that extreme position," he said.
He pointed to Clarence Thomas's confirmation hearings in 1991, in which the justice defended programs that give preference to students who overcome obstacles.
"The kids could come from any background of disadvantage," Thomas said. "The kid could be a white kid from Appalachia, could be a Cajun from Louisiana, or could be a Black kid or Hispanic kid from the inner cities or from the barrios, but I defended that sort of a program then and I would defend it today."
But the court has grown far more conservative since Thomas joined. Most experts don't expect different outcomes from the two cases, but note that Jackson is likely to raise questions in the UNC case that might not surface in the Harvard hearing.
There's one clear difference between the two. Harvard is a private university and therefore subject to Title VI of the Civil Rights Act, which applies to any institution receiving federal funds. But UNC is a public university and is guided by the Constitution, specifically the 14th Amendment's guarantee of equal protection.
Kahlenberg said that by taking both cases, the court can issue rulings based on both laws.
Impact on recruiting
Education advocates in North Carolina are already assessing the possible impact if the court ends affirmative action. Black and Hispanic students in the state may have fewer opportunities to attend the flagship university, according to researchers at the Hunt Institute, an education think tank.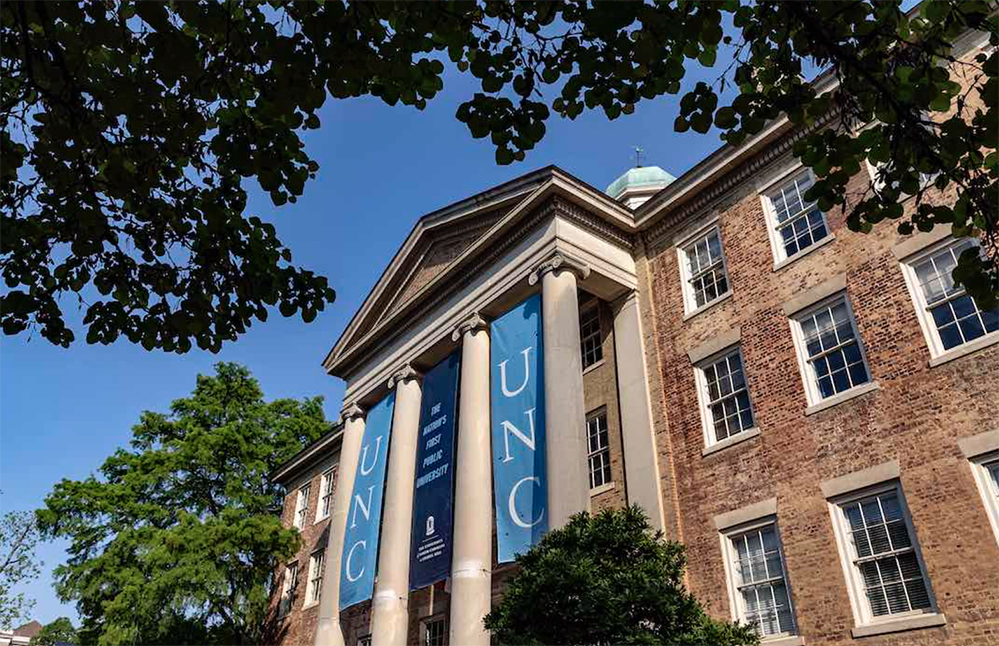 Just look at California, where voters banned affirmative action in 1996, wrote Madeline Smith and Erica Vevurka, directors of higher education and K-12, respectively, at the institute.
"The ban [on] affirmative action made it more difficult for the state's public institutions of higher education to explicitly recruit students of color," they wrote. "It also restricted the access that students of color had to information around financial aid options."
After 1996, the enrollment of freshman from underrepresented minority groups dropped by at least 50%, according to a brief that the University of California submitted to the Supreme Court in support of Harvard and UNC.
Even though the state has implemented diversity efforts targeting low-income families and first-generation college students, the university system "struggles to enroll a student body that is sufficiently racially diverse to attain the educational benefits of diversity," the brief says.
Beyond college admissions, some experts say the case has implications for efforts to create a more diverse teacher workforce, especially in the wake of the pandemic.
A ruling for the plaintiffs could "derail the progress" made in grow-your-own programs and teacher residencies that target Black and Hispanic college students, said Jerell Hill, dean of the School of Human Development and Education at Pacific Oaks College in Pasadena.
The college participates in an educator preparation program that targets universities serving large numbers of minority students. "It is difficult to measure a court decision that could delay social, economic and educational opportunities for decades," he said.
Christopher Nellum, executive director of The Education Trust-West said if the court rules for the plaintiffs, there are still strategies to increase diversity in teaching. They include building strong teacher education programs at historically Black colleges and universities and expanding affordable housing for teachers.
"To have diverse professions like teaching, you've got to have a pipeline of folks who are coming out of undergrad who are also diverse," he said. "We know diverse teachers are good for all students."
Support The 74's year-end campaign. Make a tax-exempt donation now.