Education Through the Pandemic: From Spiking Absenteeism in Virginia to Infected Bus Drivers in Colorado & Cities Asking Support Staff to Fill in For Missing Teachers, 12 Ways States Are Coping With COVID-19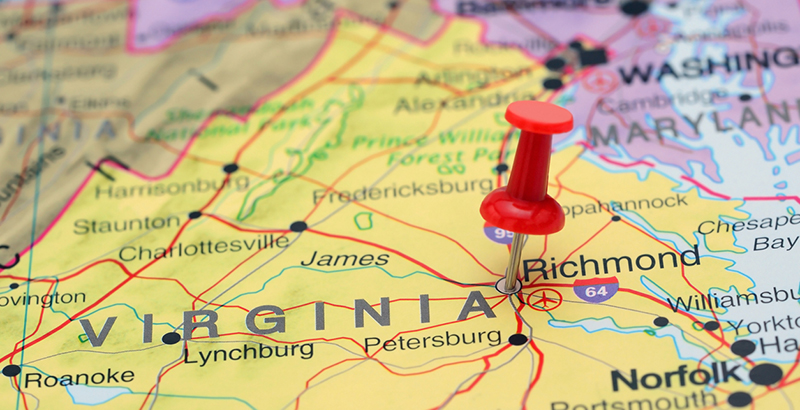 This update on the COVID Slide collects and shares news updates from the district, state, and national levels as all stakeholders continue to work on developing safe, innovative plans to resume schooling and address learning loss. It's an offshoot of the Collaborative for Student Success' COVID Slide Quick Sheet newsletter, which you can sign up for here.
Schools continue to grapple with unprecedented coronavirus-related issues while working to reopen buildings and continue in-person learning safely, including a now urgent backlog of infrastructure repairs that impact the ability of schools to guarantee safe, healthy classrooms.
As Education Week reports, the need to address inadequate HVAC, fan, and ventilation systems piles onto a growing list of new concerns that schools and districts are facing, including a steep reduction in the number of students applying to free and reduced-priced meals and challenges in ensuring the safe continuation of fall and winter sports.
"COVID-19 is surging in nearly every state, and public health experts are warning that colder temperatures and increased indoor activity will mean the virus is likely to remain an urgent threat for the foreseeable future," reports Mark Lieberman. "At the same time, schools are grappling with the potentially devastating effects of learning loss, social isolation, and diminished access to vital offerings for millions of students who haven't been in a physical classroom since March."
Here are 12 updates from across the country about how states and school systems are confronting the challenges posed by the coronavirus pandemic — and working to preserve student learning:
VIRGINIA — Student Absenteeism Sharply Rises As School Year Heads into Winter
More than 20% of students in Richmond, Va., are considered chronically absent this school year, with officials noting the impact of the coronavirus pandemic and a challenging transition to virtual learning.
TENNESSEE – Memphis Schools Likely to Rely on Support Staff to Cover Classroom Shortages
Shelby County School District in Memphis, Tenn., is facing the potential for staffing shortages if teachers refuse to return to classrooms when the district plans to reopen school buildings in January. Officials are planning to leverage teaching assistants and other support staff roles to monitor classrooms where teachers plan on teaching remotely.
COLORADO – COVID-19 Outbreaks Impacting School Transportation Staff
Outbreaks of COVID-19 among transportation employees in at least six Colorado school districts have complicated efforts to provide busing for students to schools operating in-person. School districts have varied in their handling of these outbreaks. Wally Maistryk, president of the Jefferson County Transportation Association, said that the lack of clarity on these cases has bus staff "on edge" and that he would like to see more transparency on behalf of school districts.
NEW MEXICO – State Data Show Students Struggling in Online Classes
Data presented to New Mexico lawmakers late last month painted an unfavorable picture of remote learning, with four out of five students in some districts failing classes. After reviewing the data provided by the New Mexico Legislative Finance Committee, lawmakers discussed several options for addressing learning loss in the state, including extending the school year, though no decisions were made.
MASSACHUSETTS – Governor Baker Urges Schools to Move Towards Reopening
Governor Charlie Baker urged more Massachusetts schools to open for in-person instruction last week, stating that only those schools with the highest COVID-19 transmission rates ought to be relying on virtual learning. Under previous guidance, schools in the state were encouraged to transition between virtual and hybrid learning plans based on local spread of the virus.
NEW YORK – New York City's Largest Network of Charter Schools Will Be Virtual Through March
Citing continuing uncertainty and a nationwide uptick in COVID-19 cases, the CEO of Success Academy, the largest network of charter schools in New York City, said instruction would remain virtual through March 2021. The decision impacts nearly 20,000 students in the city.
NEVADA – Preschool on Wheels Helps Las Vegas Families Meet Critical Need
A mobile preschool program that started in 2018 is receiving newfound attention amid the pandemic, with the unusual schooling model helping families meet the challenge of preschool closures in a creative way. The mobile preschool features sensory, dramatic play, art, library, music and movement learning centers.
FLORIDA – Fearing Expiration of Relief Funds, State Education Commissioner Urges Schools Use Remaining CARES Money
After receiving nearly $700 million in CARES Act funding for schools, school districts in Florida have yet to claim over ten percent of the available resources, prompting Education Commissioner Richard Corcoran to urge districts to use the remaining funds before they expire at the end of the calendar year.
WASHINGTON — Bulk Technology Purchase May Close Gap in Student Access
Washington state will use $24 million of its CARES Act education funding to purchase 64,000 computer and tablet devices for students across the state, noting that supply chain delays and federal rules on when schools must use stimulus funds have complicated the timeline of purchasing, transporting, and distributing such large quantities of devices. Officials estimate that the bulk technology order will meet the needs of students currently lacking access.
IDAHO – New School COVID Guidelines Likely Mean More Schools to Operate In-Person Classes
The Idaho State Board of Education has updated its school reopening plans, adding a fourth category and getting rid of the recommendation that schools switch to remote only learning when in red. Debbie Critchfield, board president, explained the rationale behind the decision by saying that infection and transmission rates are lower in some schools than in communities at-large and that while examining what practices are effective, the 'red' category did not necessitate remote only learning.
RHODE ISLAND – Lawsuits to Close Middle School Dismissed Despite Coronavirus Concerns
The Providence Teachers Union lost its lawsuit to close a middle school in the city that had experienced high rights of COVID-19 transmission and many staff and students quarantining for fear of exposure. In declining to close the school, the deciding judge noted the hardships that closing school buildings place on families.
Washington, D.C. — Early Literacy Achievement Declines Amid Pandemic in Nation's Capital
The number of kindergartners hitting early literacy targets this fall dropped by 11 percentage points, say D.C. education officials, noting the harsh impacts of the pandemic and school closures. First grade and second grade students also experienced sharp drops in early literacy achievement. The data comes as the city plans on reopening some schools and as a growing number of teachers contemplate whether they will return with students or if it will even be safe to do so.

Get stories like these delivered straight to your inbox. Sign up for The 74 Newsletter