D.C. Schools Set to Reopen in Less Than Three Weeks: Teachers and Principals Have 'No Idea' If Buildings Are Safe or Who Is Staffing Them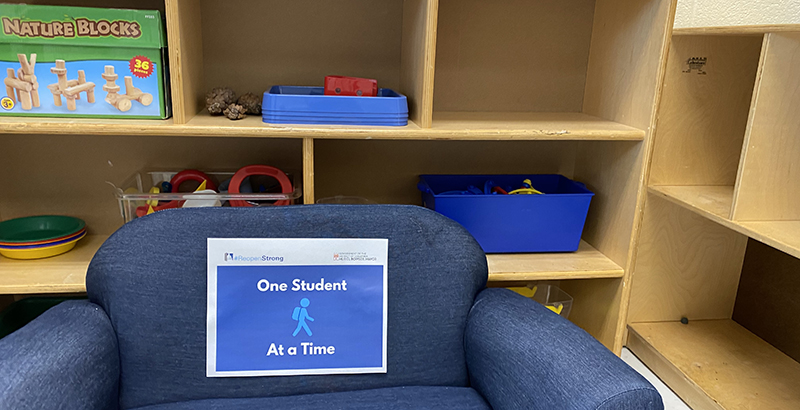 Update Oct. 25: The D.C. Council held a two-hour hearing with DCPS Chancellor Lewis Ferebee Friday on the school reopening plan. Read the highlights here.
Fourth grade teacher Sam Magnuson has felt short of breath from anxiety ever since D.C. Public Schools announced most elementary students would be back in classrooms next month.
She doesn't know what that means for her classroom setup or her 23 students. And she doesn't believe district leaderships' assurances that all schools will be safe to reopen.
"I've been really struggling," said Magnuson, who teaches at John Eaton Elementary in Ward 3 and would consider leaving if asked to return. "I don't think that reopening is impossible. I just think that doing it in this way is widely disruptive and is causing more uncertainty."
The school system is nearly two weeks out from starting to reopen its buildings Nov. 9 for up to 21,000 pre-K to fifth grade students on a voluntary basis. Districts nationwide and in nearby counties like Fairfax and Loudoun are pursuing back-to-school plans to curtail learning loss and ensure personalized support for high-needs populations, like those with disabilities.
But despite overwhelming agreement that in-person learning is optimal, it isn't clear whether DCPS will have the workforce, or the support, for reopening in less than three weeks.
The district's plan has raised repeated questions around transparency, staffing disruptions and the criteria being used for deeming schools safe. DCPS intends to initially welcome up to 7,000 students back for in-person learning with teachers, and an additional 14,000 kids later in the month who will continue their virtual classes under adult supervision.
"I have absolutely no idea as to the readiness of any of the schools," Washington Teachers Union President Elizabeth Davis told The 74. "None."
DCPS Chancellor Lewis Ferebee says he needs 600 to 700 teachers and up to 3,000 school staff total, but hasn't disclosed how many are confirmed. DCPS may have to reconfigure staff planning following a ruling this week by the city's Public Employee Relations Board in response to a WTU complaint. The ruling called DCPS' failure to bargain with the union around reopening planning "clear-cut and flagrant" conduct, and demanded the district rescind a controversial survey distributed to staff in late September gauging their ability and willingness to return.
DCPS and the WTU had also not yet signed a Memorandum of Agreement as of Thursday afternoon spelling out safety precautions needed to reopen buildings —though both sides say they are optimistic that will happen soon. The document isn't legally required, but makes educators' returns to the classroom more likely.
Especially as the nation weathers a third wave of COVID and an encroaching flu season, union members are pressing for certain accommodations beyond what DCPS has outlined, such as information sharing on the exact criteria being used to determine schools are safe and properly ventilated, N95 masks and ongoing, widespread COVID testing for students and staff.
Davis clarified the MOA is "nothing more than a supplement to the [union] contract that addresses safety guidelines during the pandemic," and that signing it won't signal sweeping union support of DCPS' reopening plan.
"What's going to determine [support for reopening] is the science, and the results of [upcoming] school visits," she said. D.C.'s own COVID positivity rate is at about 2 percent.
Ferebee at a news conference Thursday called the plan "an urgent mission," emphasizing that virtual learning "is not a working solution for every student and every family." He also noted concerns with learning loss since the pandemic began: DCPS, for example, is reportedly seeing a 22 percentage point drop in kindergarten students meeting or exceeding early literacy benchmarks, compared to this time last year.
The D.C. Council is hosting a public oversight roundtable on Friday at 3 p.m. to question both Ferebee and Deputy Mayor for Education Paul Kihn directly on the plan. Another hearing is expected later in November to amass public feedback.
Confusion on staffing
For Magnuson, the plan "is not good for instruction" nearly two months into school because it will mix up class rosters.
Families are being notified starting Friday if their child received a seat for in-person instruction (they can accept or decline). And when these classes of five to 11 students are formed, those kids "are not all coming from one class — they're coming from across the whole grade level," Magnuson pointed out. So "you're changing every single class."
Ferebee acknowledged Thursday that some teachers' transition to smaller in-person classes could cause swells in virtual classroom sizes, with a current cap at 40 students. The pre-pandemic union contract set maximum class sizes at 20 students for pre-K to second grade and 25 students for subsequent grades.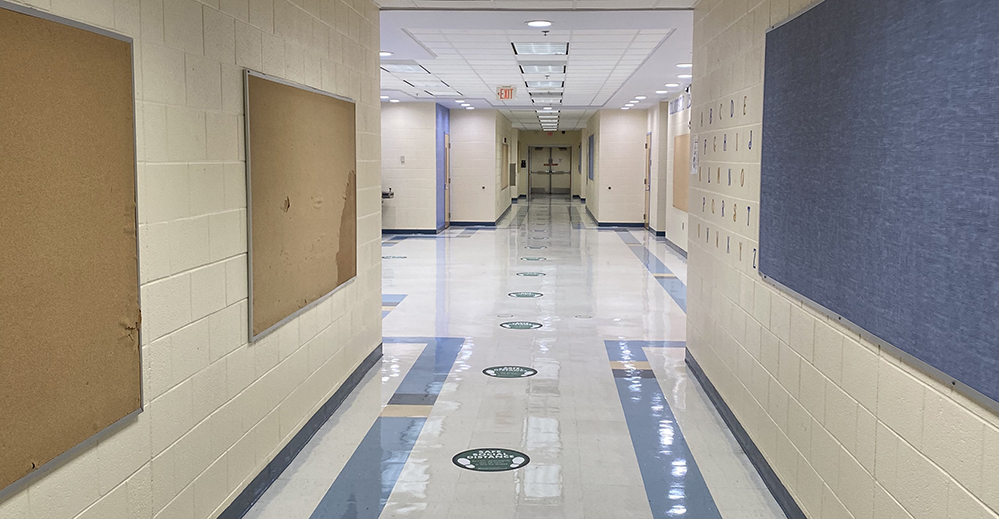 Anticipating the roster changes has left Katherine, a pre-K teacher in Ward 4, unsure of what to teach her 19 kids now— and worried for their mental health.
"They said goodbye to their friends and teachers [in spring] and then they never saw them in person again; that's already kind of traumatic," she said. "And now they're returning … and they're not even going to know potentially who their teacher is."
Council of School Officers president Richard Jackson said principals, too — tasked with determining which of their eligible teachers return — have been "caught off guard" being asked to make these hard decisions when they themselves "are scrambling" to understand protocols around reopening.
Elementary schools are not the only ones seeing an immediate staffing shift. Reports spread this week that non-teaching middle and high-school staff, like assistant principals and counselors, are being reassigned to help oversee the classrooms supervising some kids' virtual learning. Secondary schools are not anticipated to reopen until at least early next year.
Jackson said these kinds of abrupt notices — not done in partnership with school administrators — are only deepening distrust.
"Many of these [DCPS decisions] may be things that have to be done," he said. "But because of the lack of transparency … it makes everything feel clandescent and kind of untoward."
Health assurances
Katherine said that, "If it were safe to return, I'd be the first one to go to school." But she has a pre-existing condition making her more susceptible to infection, and she doesn't "feel that it's safe" right now.
When it comes to implementing robust health and safety protocols, Ferebee said on The Kojo Nnamdi Show Wednesday he believes DCPS has done "our due diligence."
That includes staggering arrival, dismal and recess times. Required face coverings in buildings. Temperature checks. On-site rapid testing for symptomatic individuals at schools.
For buildings' air circulation, DCPS is using expert-recommended MERV 13 and 14 filters, and says each classroom will have a HEPA filtration unit —considered high-efficiency for smaller spaces. Buildings without full HVAC capabilities will have HEPA units placed in hallways, nurses offices, etc. as well, Department of Public Works Director Chris Geldart said.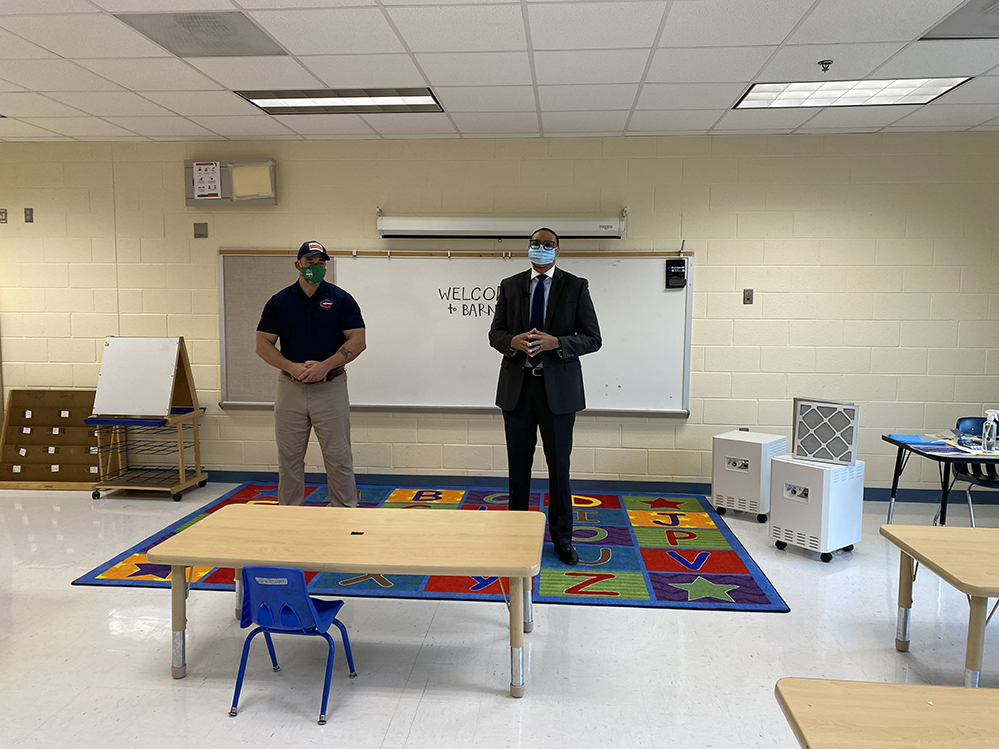 Davis is still wary of older buildings that may not have central air or operable windows. She said the criteria being used to greenlight buildings for reopening needs to not only be expert-approved, but accessible for teachers and parents.
"We want parents to clearly understand what they're looking for, what questions they should ask," she said.
Ferebee last week said schools will be hosting walkthroughs toward the end of October into early November. Those walkthroughs will be led by school leadership, he said, and be open to "representatives from the local school advisory team, perhaps the [Parent Teacher Association], or teachers representatives."
Support The 74's year-end campaign. Make a tax-exempt donation now.