Education is Key in Pennsylvania Governor's Race — But Not Always in the Usual Ways
In a battleground state, the GOP candidate has proved so extreme other Republicans are rejecting him and the Democrat is open to school choice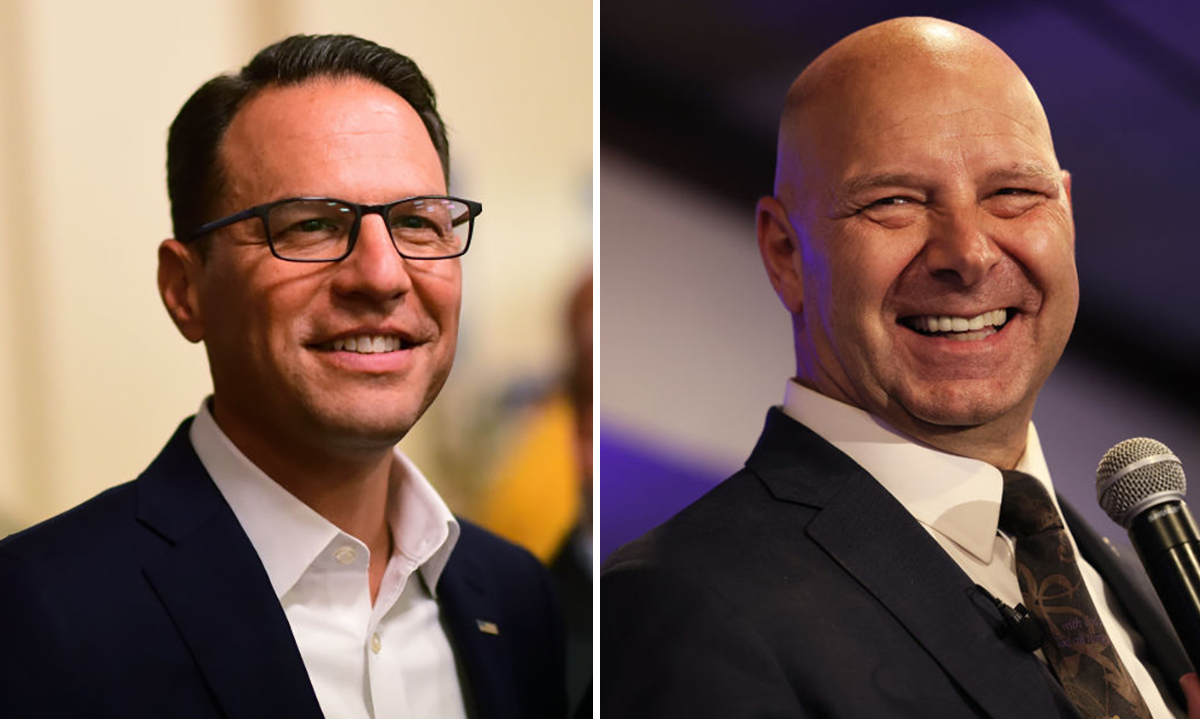 No paywall. No pop-up ads.
Updated, Nov. 9
Democrat Joshua Shapiro will be the next governor of Pennsylvania, beating out opponent Doug Mastriano by a wide margin, winning 56% of the vote compared to 42% for his opponent. Shapiro has said he would better fund public education and support abortion rights while his opponent pledged the opposite. "Tonight, voters from Gen Z to our seniors, voters from all walks of life, have given me the honor of a lifetime, given me the chance to serve you as Pennsylvania's next governor," Shapiro told supporters Tuesday night in suburban Philadelphia. Veteran Democratic strategist James Carville Wednesday identified Shapiro as the candidate to watch coming out of the 2022 election cycle.
The Pennsylvania governor's race — a face-off between a well-funded ambitious young climber already eyed as a future presidential contender and a radical right-wing election denier whose own GOP party leaders refuse to support — is among the most watched in the nation for its 2024 implications.
The winner could wield significant power over how votes are counted in the next presidential election, one in which Donald Trump seeks to elevate an ally like Republican Doug Mastriano, in a key battleground state.
Education is a leading issue in political contests across the country with Republicans pushing to remove discussions of race and gender from the classroom while leaning into greater parental control. But the script has flipped somewhat in Pennsylvania, with Mastriano's stance so extreme he's mobilized school board opponents to take unusual steps to block him while Democrat Josh Shapiro has embraced a school choice avenue usually reserved for conservatives. Both advocate stronger parent influence in schools.
Mastriano, a 58-year-old retired Army colonel who joined the state Senate in 2019, has pledged to radically defund public education, eliminate property taxes — which contribute substantially to local school districts — clamp down on teachings around race and privilege and ban transgender athletes from playing on the teams with which they identify.
Shapiro, the state's attorney general since 2017, has said he will continue Democratic Gov. Tom Wolf's mission to add billions to the state education budget. Shapiro, 49, has pledged support for those school districts engaged in a multi-year legal battle with the state for more equitable funding and called a Republican-backed bill to curb transgender athletes' rights "cruel."
But Shapiro favors "lifeline scholarships," which would allow children attending the state's poorest-performing schools to access money to pay for tutoring or tuition at a different public or private campus. The pending scholarship bill would cover roughly 191,000 children — a vast majority are low-income students of color — in 382 schools across 76 of the state's 500 school districts.
Shapiro is leading in several polls and has raised more than $50 million for his campaign, the largest war chest in state history for that office. While Mastriano's coffers are much less full — and some Republicans wish they'd selected another candidate — the state lawmaker has at least one influential backer: Trump.
The former president said recently Mastriano would curb crime, bolster the state economy and work to ensure a fair election — but Shapiro said the candidate is motivated by a different objective.
"For Doug Mastriano, this isn't about the people of Pennsylvania — it's about a victory for Donald Trump in 2024," the attorney general wrote on Twitter on Sept. 30. "He knows that the key to a presidential win is by winning Pennsylvania, and he'll use whatever means necessary to make it happen."
Mastriano, who recently announced a fast in the lead up to the Nov. 8 election to somehow improve his chances, said he is the right candidate to put the state in order. Known for his extreme views, he's only recently backed down from a 2019 assertion that women who violate abortion restrictions should be charged with murder. The candidate also has pledged to toughen voting laws, a notion that could gain support in the state's Republican-controlled legislature.
"With record high inflation, increased crime, burdensome taxes, and indoctrination of our kids under failed Democrat policy, it's time for a bold leader to get our state back on track," he wrote on Twitter Sept. 29. "I'll unshackle our energy sector, restore law and order, slash taxes, and ban CRT."
But it was Mastriano's early statements about how he would approach school funding that aligned forces across several fronts to thwart him. Mastriano said in March he'd like to cut per-pupil funding in half, from roughly $19,000 to $9,000 or $10,000 and would allow students to attend a school of their choosing, including public, private, religious, cyber or homeschool.
"This extreme proposal would be devastating to Pennsylvania's public schools and 1.7 million students," according to a statement from the Pennsylvania State Education Association, the state's largest teachers union. "Imagine a public education system with half the teachers, counselors, nurses, and support staff who teach and serve our students."
The Republican later claimed this is not his stance — 70 school board members from across the state signed an open letter condemning the strategy, calling it "out of touch with the vast majority of Pennsylvania families" — but no new plan has been unveiled.
Chris Lilienthal, spokesman for the 178,000-member teachers association, said Mastriano never responded to an invitation to discuss pressing educational issues either through a survey or live interview with the union's political action committee.
Shapiro did meet with the group — and won its recommendation in July.
"We sat down with Attorney General Shapiro and walked away thinking he listens to the concerns of educators," Lilienthal said. "He talked about reducing the overuse of standardized testing … and, in this age of teacher shortages, he talked about just how important that issue will be if elected governor. We have not heard Mastriano even talk about that."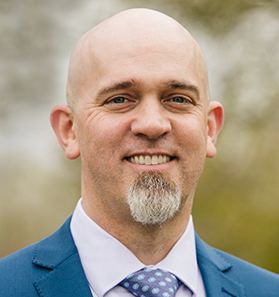 David Lapp, director of policy research at Research for Action, a Philadelphia-based nonprofit, said equity should be the new governor's top priority concerning education.
"Whether it is in access to school facilities, teachers and staff, challenging curriculum, or a positive school climate, the Pennsylvania public school system is defined by inequity," said Lapp, whose group uses research as the basis for improving education for traditionally underserved students. "Virtually no other state's public schools provide so much to its white students and wealthy students while providing so little to its students of color and its low-income students."
A member of the Senate Education Committee, Mastriano said he would, if elected, crack down on teachings about race and privilege — he's railed against such lessons in the past, saying they are "detrimental" and can lead to bullying. He called policies to protect transgender students "bat crap crazy" — he's likened LGBTQ inclusive education to "grooming" — telling supporters this summer that they won't have to worry about "male domination" on women's athletic teams.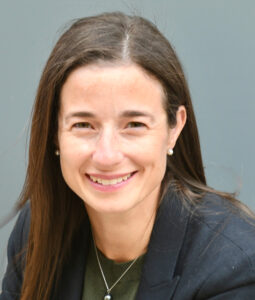 He's also called out his opponent for attending and sending his children to "privileged, exclusive, elite" Jewish schools. Mastriano paid $5,000 in consulting fees to the far-right social media platform Gab, which embraces QAnon conspiracy theories, misinformation and hate speech. Its founder is a known anti-Semite from whom Mastriano has recently attempted to distance himself.
Neither candidate returned calls for comment.
Deborah Gordon Klehr, executive director of the tax-exempt Education Law Center, a key player in the years-long equitable school funding case, wouldn't comment on either contender but said parents — and all Pennsylvanians — should pay close attention to their positions on education.
"The state's role is especially important in Pennsylvania's less affluent communities that are unable to raise sufficient funding locally to provide students with a high-quality education," she said.
Tony B. Watlington Sr., superintendent of The School District of Philadelphia, agreed that the outcome is critical.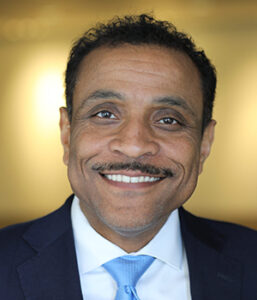 "Regardless of who is elected, it is my hope that they will ensure that the commonwealth finally meets its constitutional obligation to adequately and equitably fund our schools, solve our educator pipeline issues so that every student has access to a high-quality teacher, and invest again in our school facilities," he said.
Shapiro, a state representative from 2005 to 2011, has won wide support, including from a number of high-ranking Republicans, some of whom have called Mastriano dangerous.
Mastriano, in his current role, has promoted legislation to codify parent's right to access and review all instructional materials used throughout the school year — and to opt out of curriculum they find objectionable.
Shapiro, a father of four, also has promised to amplify parent voices by giving them two seats on the state's Board of Education.
"Right now, there are more seats reserved on the board for politicians than parents," he wrote. "That needs to change."
Mastriano made a name for himself by railing against mask mandates and business closures at the height of the pandemic and for promoting the Big Lie. He has faced calls for resignation for his role in the Jan. 6 insurrection: Records show his campaign paid more than $3,300 for buses headed to Washington, D.C. days before the deadly attack.
He's said he did not enter the Capitol building and has not been charged with a crime. But he has testified before the congressional committee investigating the assault. He cut short the interview after questioning its authority and later sued the committee.
Unlike his Democratic opponent, who's received big money from outside the state, including deep-pocketed donors from California — Steven Spielberg and his wife, Kate Capshaw, among them — Mastriano's campaign is funded mostly by small donations from within Pennsylvania.
The candidate, who rarely grants interviews to mainstream news outlets, won a crowded Republican primary in May but has done little to campaign of late, leaving many questioning his wider voter appeal. His supporters include a self-proclaimed "prophet" who says she speaks directly with God and espouses QAnon conspiracy theories.
Get stories like these delivered straight to your inbox. Sign up for The 74 Newsletter