Landmark PA School Funding Case May Spur — or Chill — Similar Suits Nationwide
Judge's highly anticipated decision could steer hundreds of millions of dollars to state's poorest districts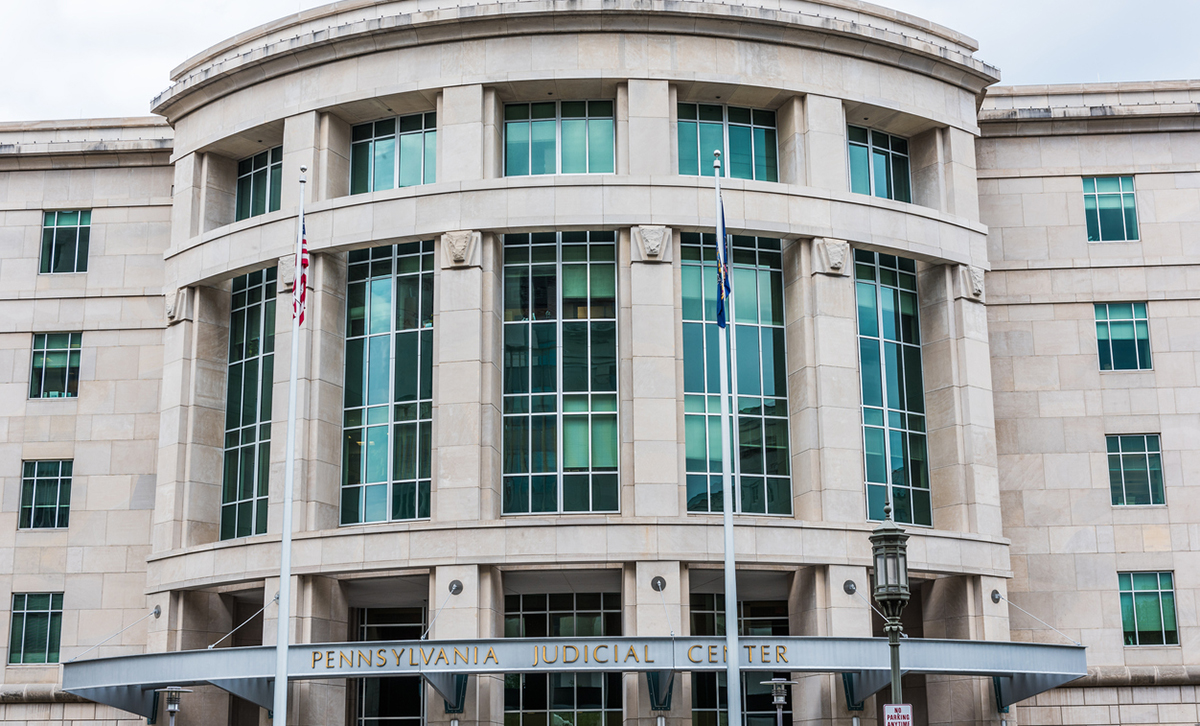 Support The 74's year-end campaign. Make a tax-exempt donation now.
Updated, Feb. 8
A Pennsylvania judge's highly anticipated ruling on a landmark school finance case could encourage similar lawsuits in other parts of the country or prompt firms to back away after a mix of legal victories and losses in other states, experts say.
The case could steer hundreds of millions of dollars to Pennsylvania's poorest districts.
It was filed in 2014 by a coalition of parents, school districts and nonprofit organizations alleging legislative leaders, state education officials and the governor failed to fund a "thorough and efficient" school system.
Judge Renée Cohn Jubelirer, who heard post-trial closing arguments from both sides Tuesday, is not expected to announce her decision for several more months.
The defendants have said the state requires only a minimal basic education without regard to outcomes for students, which are influenced by myriad factors beyond schools' reach. They argued, too, that schools should meet the needs of the Commonwealth, which include low-skill, low-wage labor.
"I think there is a need for retail workers, people who know how to flip pizza crust," said John Krill, an attorney representing Assembly Speaker Jake Corman, during the trial.  "My point is, do these proficiency standards actually in any way imaginable serve the needs of the Commonwealth such as they should be mandatory across the board? I think the answer is no." 
Maura McInerney, legal director at the Education Law Center, one of the organizations representing the plaintiffs, has been with the case since the beginning. She said she was heartened by Jubelirer's questions during Tuesday's day-long hearing, saying they reflected the judge's desire to understand the nuances of this complex case.
McInerney said the evidence presented during the trial, which stretched from November to March, was strong.
"We have children learning in closets, hallways, in overcrowded spaces, with lead chips, mold in the ceilings," she said. Research shows Pennsylvania high schools ranked among the five worst states nationally based on the gaps in opportunity for Black and Hispanic students compared to their white peers.
Elizabeth Rementer, press secretary for Pennsylvania Gov. Tom Wolf, a Democrat, said he's empathetic to schools' chronic underfunding. He and state lawmakers earlier this month allocated an additional $525 million for schools, in next year's budget, money that will help the state's poorest districts, including Philadelphia. But, Rementer said, the governor recognizes this is not a permanent solution.
"This increase in funding has not solved the various difficulties schools face," she said in a statement. "We acknowledge that the current system of school funding results in some districts whose per-pupil allocations are significantly lower than students in other districts … Pennsylvania must continue to improve equity in education and provide all students with the tools and skills they will need after graduation."
Wolf is a defendant in the case but he is not actively fighting it: Only Republican state lawmakers have taken up that battle. Thomas DeCesar, who is also representing GOP state Assemblyman Corman, argued this week that the court would have to go too far in imposing its judgment about school funding decisions if it found for the plaintiffs.
"This court would have to become a super school board to determine at what level schools are meeting constitutional requirements," the lawyer said, according to Chalkbeat Philadelphia.
William S. Koski, a professor at Stanford University's law school and graduate school of education, said the case is important for three critical reasons, starting with the groundbreaking ruling that allowed it to reach trial.
For years, he said, the Pennsylvania Supreme Court held that questions of school finance should be determined only by the Legislature. But 2017 brought about a major reversal — a critical win for the plaintiffs.
"In 2017, the state Supreme Court said … there is some manageable way for a court to get its arms around whether kids in Pennsylvania are getting an adequate education," he said.
Add to that, Pennsylvania has a large and diverse student body spread across urban, suburban and rural communities, making the outcome relevant in many other states, he said.
Lastly, the trial itself, he said, "was fully and thoughtfully litigated with some of the premier experts testifying on both sides," allowing the court — and the nation — to consider the full scope of the issue.
Judge Jubelirer's decision will come after big losses for plaintiffs on this same issue in California and Colorado and victories in Kansas, New Mexico and Washington state, although the legislatures in all three dragged their heels in implementing the courts' orders, Koski said.
The outcome in the Pennsylvania case is incredibly consequential, McInerney said. A victory for her side would mean "every school across the Commonwealth would be required to have the capacity to provide a high quality, contemporary education for every student," which is what her organization believes is currently mandated in the state's Constitution:
The document aims to prevent the type of two-tiered system that exists today, she said, which provides children with radically different educational opportunities based upon wealth and property tax values.
"That system doesn't need to be uniform," McInerney said. "But it does need to ensure a level, adequate, high-quality education for all."
Pennsylvania ranks 45th in the country in the percentage of education costs paid for by the state versus local districts. Some districts tax their residents at far higher rates than their more affluent neighbors only to raise less money.
David S. Knight, assistant professor at the University of Washington, agreed the outcome for students will be impactful well into their adulthood.
Recent studies, which draw on more robust and reliable datasets and methods, show that large increases in school funding, "especially through court-mandated legislative reforms," improve long-term outcomes, he said.
"At the heart of many of these cases is the question of what drives success in schools," Knight said. "Many would argue, pointing to a long list of research studies, that for schools to function well, they need an adequate level of resources. And schools serving higher-poverty student populations need additional resources."
Increased funding, McInerney said, could turn schools around, allowing them to afford the type of support their students need most, including reading specialists who can help them reach grade level.
"It's absolutely clear that money matters," she said, adding her side encouraged the court to consider whether and what percentage of students graduate from high school and attend college. "This current school funding system in Pennsylvania has impacted generations of children and we need to start to reverse this. We need to have a remedy."
Support The 74's year-end campaign. Make a tax-exempt donation now.