Done Right, Tutoring Can Greatly Boost Student Learning. How Do We Get There?
Huffman: Our short attention spans often lead us to declare initiatives failures before being adequately attempted. This cannot happen with tutoring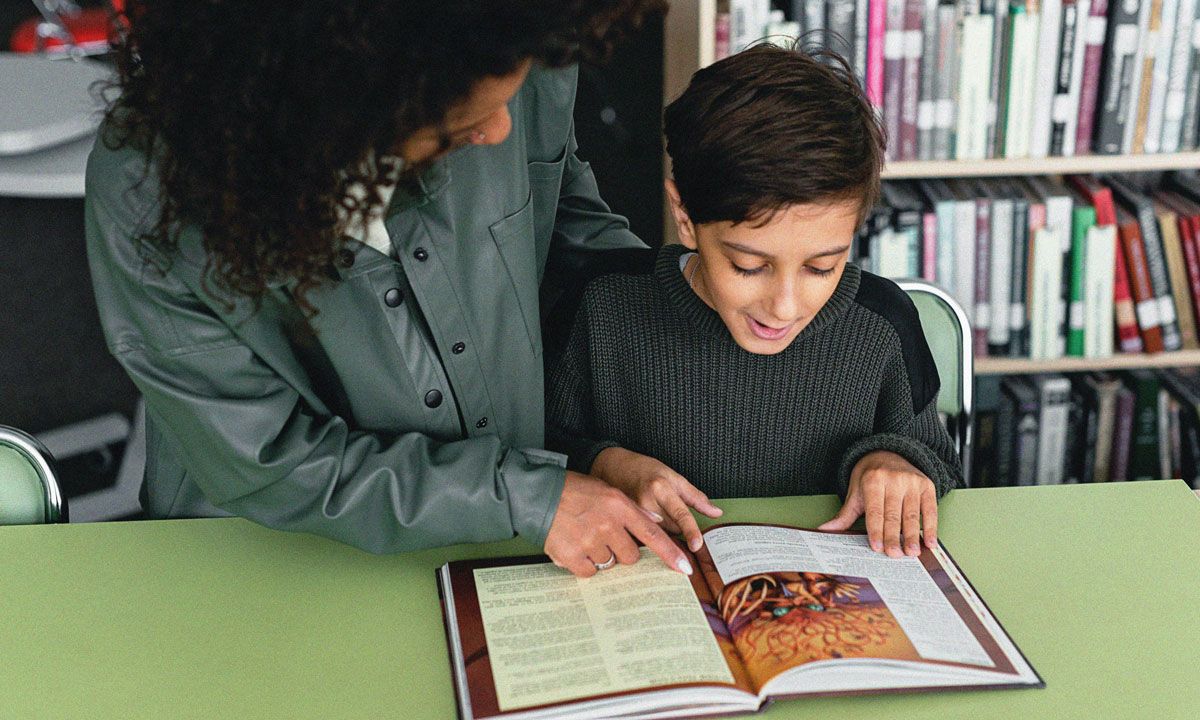 No paywall. No pop-up ads.
Last month, the National Committee on Education Statistics reported that just 10% of students in this country are receiving high-dosage tutoring, despite the efforts of districts, nonprofit partners and tutoring providers. After nearly a year of working on this issue while leading Accelerate, a national nonprofit, I strongly believe the actual number — measured against a high bar for quality and regular attendance — is significantly lower.
In the last two weeks, I talked with administrators tasked with expanding tutoring in major school districts and states serving hundreds of thousands of students in aggregate. In each case, they estimated that their districts regularly reach closer to 5% of students with high-impact tutoring. These districts, covering multiple states, are on the leading edge of tracking implementation with well-constructed data systems, and they have done the hard work of building internal units to support schools as they implement tutoring using research-driven best practices. If even they are not reaching 10% of students, it is difficult to imagine that the rest of the country is managing to do the same.
I worry that policymakers will pretend high-dosage tutoring is happening at scale and then, when student outcomes do not measurably improve, declare that it hasn't worked. This has happened before, whether the issue was reforms aimed at teacher evaluation, expansion of school choice or implementation of higher academic standards. As a country, our short attention spans often lead us to declare that initiatives have failed before they have been adequately attempted.
This cannot happen with tutoring, both because it works and because it has enormous potential to scale in the years ahead. Our first year of doing this work at Accelerate has given me three reasons for optimism.
First, research continues to show that tutoring is a powerful tool to catch students up and boost them forward. We are supporting research through a number of university partners, and evidence will continue to come out in the months ahead that shows high levels of impact for well-constructed tutoring programs.
Second, early evidence suggests there are multiple ways to effectively deliver tutoring — not just the frequent, in-person, one-to-one or small group models that have been tested in the past. We have grantees using in-person instruction, remote delivery of person-to-person tutoring, artificial intelligence-enabled programs with human facilitation and additional hybrid models. Final research must bear this out, but initial data from grantees and preliminary studies of other programs suggest that some technology-enhanced and hybrid programs will advance academic outcomes at rates similar to those of in-person models.
Third, our grantees are proving that a wide range of adults can be effective tutors. Deans for Impact's tutoring model employs aspiring classroom teachers working toward their graduate degrees and pairs them with students in local schools. Teach for America trains college students to become tutors. Once utilizes paraprofessionals. And the Oakland REACH recruits parents to become tutors for students in their very own school district. While not every person can be a good tutor — and all tutors require some structured training and professional development — the country has a lot of untapped human potential that could be cultivated to make tutoring available to every student in every classroom.
These strides give me confidence that tutoring can scale to significantly improve student outcomes. So how do we get there?
At a high level, it needs to be easier and more affordable for schools and districts to implement. And doing that, means there must be significant progress building effective policy and a base of highly effective providers.
Even before the pandemic, administrators were stretched thin, and predictably, many districts are struggling to integrate high-dosage tutoring programs at scale. This year, Accelerate's Call to Effective Action grants will prioritize classroom-ready solutions that take place during the school day and contain built-in mechanisms for tracking results.
Additionally, states can remove barriers and issue specific guidance on grant and funding opportunities. They can offer models and waivers for implementing tutoring during the school day. And they can set expectations for accountability and reporting student progress. Next month, Accelerate will announce our States Leading Recovery grantees — state education agencies and statewide nonprofits working on policy frameworks and technical assistance to scale tutoring models during the school day.
This week, at SXSW EDU, I am moderating a discussion with Shalinee Sharma, CEO of Zearn; A.J. Gutierrez, co-founder of Saga Education; and Lisa Coons, who oversees tutoring initiatives in the Tennessee Department of Education. Each of them is spearheading efforts to not only expand tutoring, but to reduce the cost while still maintaining a high bar for quality.
Over time, collectively, we can help build up the number of evidence-backed models that are easier for schools to implement. We can also help states (and the federal government) to create policy frameworks, funding and support to help local schools. None of this will be easy. All of it is possible. But only if we're clear-eyed about how far we have to go, what obstacles stand in our way and what it will take to remove them.
Get stories like these delivered straight to your inbox. Sign up for The 74 Newsletter