South by Southwest Education Cheat Sheet: 23 Panels, Workshops and Screenings to See at SXSW 2023
Overwhelmed by the offerings at SXSW EDU 2023? Here are our suggestions.
By Greg Toppo | February 28, 2023
SXSW EDU Conference & Festival
Updated
South by Southwest Edu returns next week to Austin, Texas, running March 6–9. As always, the event offers hundreds of panels, discussions, film screenings and workshops on education policy, politics, innovation, and of course, this being 2023, the rise of artificial intelligence.
One keynote session will feature the renowned architect Frank Gehry chatting with his younger sister, educator Doreen Gehry Nelson, about creativity, critical thinking and collaboration in education. In another, pollster John Della Volpe will share new data from the November 2022 midterm elections and discuss how to engage with rising Gen Z leaders.
In yet another, filmmakers will screen a new documentary featuring Oakland-based activist Kareem Weaver, who, fed up with bleak reading scores in his home city, filed a petition with the NAACP demanding change in early reading instruction.
There's actually too much to see and hear in the span of just four days, so The 74 has streamlined the selection process. We've scoured the schedule to highlight a few of the most significant presenters, topics and panels that might be worth your time.
Here's a highly subjective list of 23 sessions you shouldn't miss in 2023:
Monday, March 6:
11:30 a.m. — Are Smartphones the Next Teen Addiction Crisis?: In this session by two educators and a psychologist who treats addiction, panelists will share the neuroscience behind teen brains' unique susceptibility to tech — and how adults can help students fight it via a science-based digital media curriculum and resources designed to empower teens to develop healthy relationships with their devices. Learn more.
11:30 a.m. — Developing & Assessing Creative Skills with AI: The LEGO Foundation's Bo Stjerne Thomsen joins experts in early childhood education, critical thinking, and game-based learning to discuss how educators can chart student progress in hard-to-measure areas while kids play. This discussion will explore new ways to engage kids in creative play in a way that develops essential skills and new methods for assessing growth. Learn more.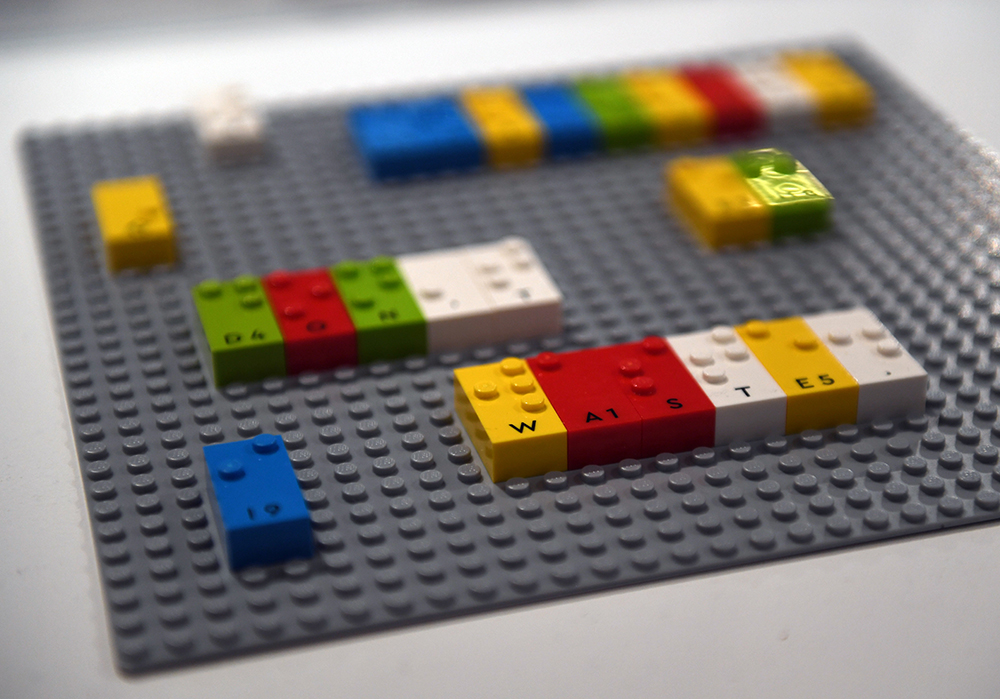 11:30 a.m. — Beyond School: Designing Education Infrastructure: The lab director of Community & Implementation at Stanford d.school joins two leading philanthropic leaders to explore opportunities for change that happen when we treat our schools as "vital pieces of community infrastructure." Panelists will discuss what we unlock when educators draw on what students are capable of across physical space, tech innovation and social connection. Learn more.
1 p.m.— Is Virtual Learning the Disruptor Teaching Needs?: The pandemic exposed millions of students to the opportunities and limitations of virtual learning. Three years after the most significant disruption to schooling in recent memory, a panel of educators and advocates ask how virtual learning can reshape how we recruit, train, hire, and deploy teachers and how a virtual education workforce could provide new solutions to ongoing staffing problems. This session is moderated by The 74's Greg Toppo. Learn more.
1 p.m. — The Race to Secure 1 Million Teachers of Color: The pandemic accelerated a looming teacher shortage, with a twist: Just 20% of teachers are people of color, even as non-white students comprise the majority of U.S students, according to the Education Trust. Yet 40% of public schools do not have a single non-white teacher on record. How can we rethink teacher recruitment and training to ensure that teachers represent the students they serve? This panel explores a national initiative to recruit 1 million teachers of color over the next decade. Learn more.
1:30 p.m. — Building a Bipartisan Path Forward in Education: Polarization in education policy threatens to erode the broad support that schools have long enjoyed. The Aspen Institute and a bipartisan group of state policymakers developed Opportunity to Learn principles to undergird a new, positive bipartisan agenda for improving public education. The panel features Aspen's Ross Wiener as well as two state lawmakers (one Democrat and one Republican) to explore how this approach can help rebuild support for public education. Learn more.
2:30 p.m. — Educator Teams: Early Results & HR Implications: Mesa Public Schools, Arizona's largest school district, has committed to building team-based staffing models in half of its schools. It now has 30 schools with innovative staffing models, and early results are promising. This panel features a representative of Mesa schools as well as two scholars from Arizona State University, which is partnering with the district on new ways to address teacher shortages and workforce design. Learn more.
Tuesday, March 7:
10 a.m. — Design-Based Learning Unwrapped: Build Our Future (keynote, livestreamed): In this keynote session, renowned architect Frank Gehry chats with his younger sister, Doreen Gehry Nelson, about their respective careers, sharing their perspectives on the roles that "creativity, critical thinking, and collaboration" play in education. Gehry Nelson created a well-known method of design-based learning, a teaching methodology that has been applied in K-12 classrooms worldwide since 1969. Learn more.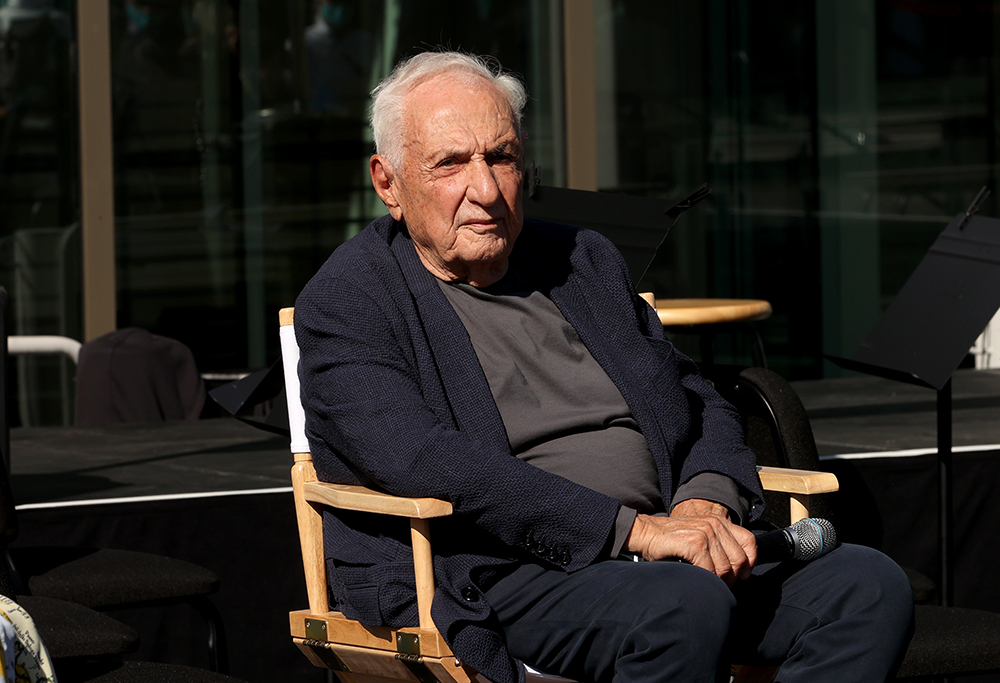 11:30 a.m. — Librarians as VIPs: Scaling Media Literacy: In this session, the National Association for Media Literacy Education will discuss implementing "train-the-trainer" models for scaling media literacy education and instruction in schools, districts and communities. This session is led by Donnell Probst, a NAMLE associate director and former college reference librarian. Learn more.
11:30 a.m. — The Long Game: How We Invest in Education: Adequate school funding is a key to educational attainment, but the benefits don't stop there. It affects earnings, crime and poverty, research shows. Join a panel of experts from the Learning Policy Institute, the Public Policy Institute of California and the Tennessee Department of Education to hear how funding becomes more equitable to ensure better outcomes, especially as schools tap federal pandemic relief funds. This session is led by The Dallas Morning News' Eva-Marie Ayala. Learn more.
1 p.m. — K-12 Assessments of the Future: Emerging approaches to demonstrating mastery, as well as advanced computational methods, hold the power to improve assessment while reducing time and administrative costs. Hear leaders across research, government and philanthropy talk about how innovation is creating the assessments of the future. Learn more.
1:30 p.m. — "The Right to Read" Screening & Q&A: This new documentary film features Oakland-based NAACP activist Kareem Weaver, who was fed up with bleak reading scores in his own community and filed a petition with the NAACP demanding change in early reading instruction. The session also features American Public Media's Emily Hanford, whose breakout podcast "Sold a Story: How Teaching Kids to Read Went So Wrong" is shining a light on the Science of Reading. Learn more.
2:30 p.m. — Empowering College Hopefuls Through YouTube: For the first time, Arizona State University is offering its courses for credit through YouTube. The partnership, called Study Hall, aims to help potential college-goers navigate higher education by earning credit for their first year of college online. The session features Study Hall's Hank Green, a popular YouTuber who has been called "one of America's most popular science teachers." His videos have been viewed more than two billion times on YouTube. Learn more.
3:30 p.m. — Bridging Offline Students' Connectivity Barriers: About 15 million students in the U.S. live with unstable internet access — or no access at all. A $65 billion broadband-for-all plan is in place, but the effort isn't expected to reach the last mile for all students until 2030. In the meantime, what are low-barrier options for students without internet access to access carefully curated resources of digital content on their devices? Hear Endless OS Foundation's Bunmi Esho talk about alternatives. Learn more.
Wednesday, March 8:
11:30 a.m. — Gen Z Is Here, Are We Ready?: John Della Volpe, director of polling at the Harvard Kennedy School Institute of Politics, has been called one of the world's leading authorities on global sentiment, opinion, and influence, especially among youth in the age of digital and social media. In this discussion hosted by the Walton Family Foundation, he'll share new data from the November 2022 midterm elections and the panel will explore how to engage with rising Gen Z leaders to bring their unique vision for unity and collaboration to fruition. Learn more.
11:30 a.m. — The Promises & Perils of Artificial Intelligence: In this 90-minute interactive workshop led by Stanford d.school educators, participants will engage in the fundamental concepts underpinning Artificial Intelligence through symbolic play and hands-on design work. Participants will learn how AI can be used to address societal challenges, explore classroom applications, identify ethical implications and prototype different outcomes for social justice and the education system. Learn more.
1 p.m. — Designing Credentials for Innovative School Models: Experts say K-12 schools must increasingly offer education that's personalized, skill-based, and interdisciplinary. But traditional school transcripts are ill-suited to capture the richness of these approaches. This panel discussion by representatives of the Mastery Transcript Consortium, the XQ Institute, the Aurora Institute and Big Picture Learning will explore insights and lessons learned from their credential design efforts. Learn more.
1 p.m. — Unlocking the Power of High-Impact Tutoring: Pandemic learning loss has engendered countless tutoring initiatives nationwide. Could tutoring be not just a short-term fix but an enduring feature of the U.S. education system? And what does research show about the benefits of online and hybrid models? This session, featuring former Tennessee Commissioner of Education Kevin Huffman and current Tennessee Chief Academic Officer Lisa Coons, will look at new research and on-the-ground implementation of evidence-based tutoring programs that improve outcomes for all students, particularly those historically excluded from such services. Learn more.
2:30 p.m.— The Trouble with the Superintendency: As the pandemic recedes across the U.S., K-12 superintendents are retiring in droves. Top executive-search firms say business is brisk, with departures as high as any in recent memory. The American Association of School Administrators last fall found that about one in four superintendents had left their jobs in the past year, a marked increase from previous years. In their wake they leave a shallower recruiting pool. So is it time to rethink the superintendent pipeline? Should districts be more engaged in succession planning and growing future superintendents from within? This panel explores Texas school districts that were intentional about developing leaders and whose boards picked high-performing successors from within, allowing the district to keep raising the bar without losing momentum. Learn more.
3:30 p.m. — Awe & Wonder: Learning Design Beyond the Classroom: Educators should be intentionally designing the learning experience, say two experiential learning experts from the Minerva Project, an innovative college program that has made waves in higher education. This workshop will show how they design integrated online and offline immersive experiences that connect the curriculum to the real world "using awe and wonder as pedagogically useful tools." Learn more.
4 p.m. — Drag Story Hour: Fight for Queer Herstories: As drag queen story hours come under fire from conservatives nationwide, advocates say it's more important than ever to understand their aim: Using drag as a traditional art form to promote literacy, teach about LGBTQ lives and activate children's imaginations. This session, featuring three drag queens, will discuss the importance of LGBTQ family programming. Learn more.
Thursday, March 9
10 a.m. — ​​How to Prevent School Shootings & Violence: This session features Nicole Hockley of Sandy Hook Promise, who will discuss the group's "Know the Signs" school shooting and violence prevention programs. The session will bring together leaders who are equipping students with social and emotional skills to spot warning signs in their peers and intervene safely. Learn more.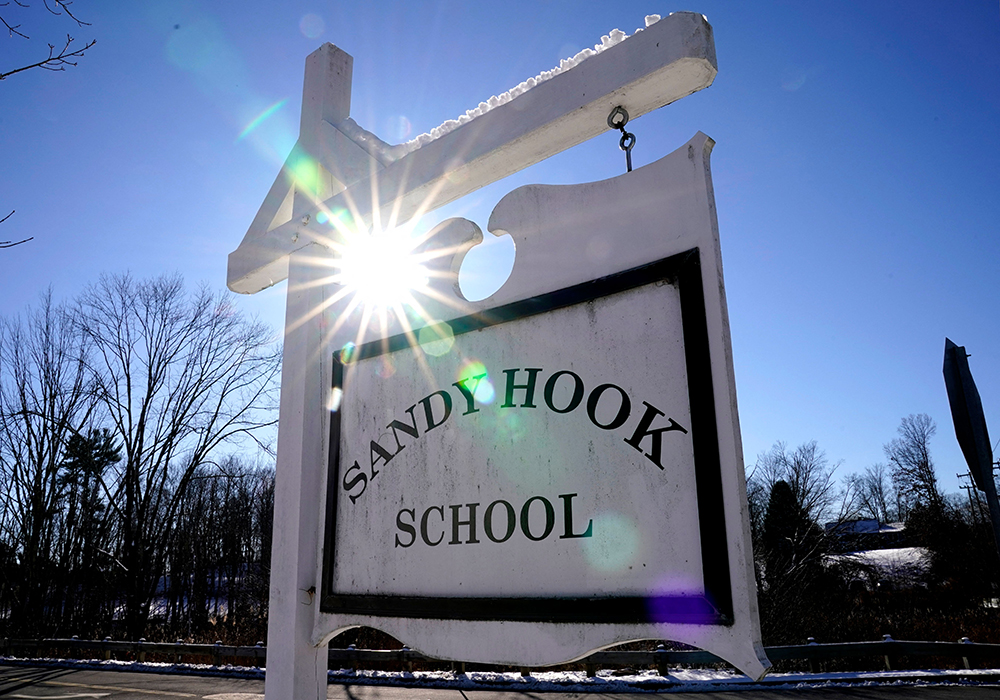 10 a.m. — Educating Away Hate: In this session, two educators from the Groundswell Project UK will talk about young people and extremism, and how we can best challenge hate narratives in our schools and communities. Groundswell has been working in schools to counter hate narratives from the far-right to Islamism to misogynist extremism and other forms of violence. This session will offer best practices to educate youth on these issues. The session will also include personal testimony and examples of how young people can be misguided into extremist thinking — and how to help support vulnerable young people. Learn more.
Disclosure: The Walton Family Foundation and XQ Institute provide financial support to The 74.
Get stories like these delivered straight to your inbox. Sign up for The 74 Newsletter