D.C. Public Schools Cancels In-Person Learning Plans Days Before Start, as Teacher Protests Grow and Staffing Questions Continue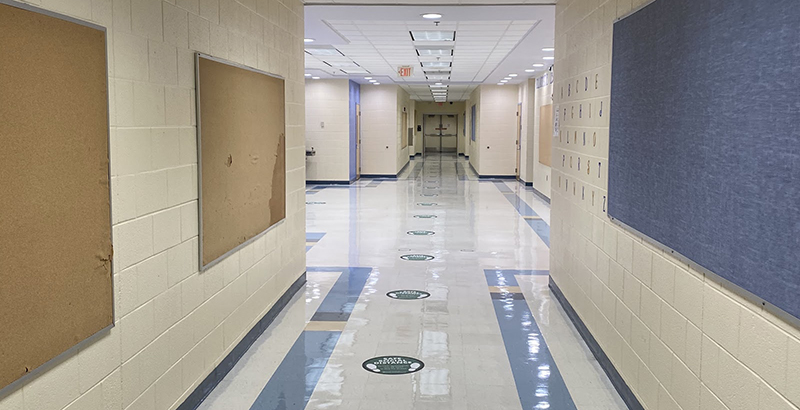 D.C. Public Schools on Monday announced it was cancelling plans to return to in-person learning next week, amid mounting pushback from the teachers and principals unions and advocates.
Instead of beginning Term 2 on Nov. 9 with up to 7,000 pre-K to fifth graders in class for instruction, "all students in grades PK-12" will continue learning at home, DCPS Chancellor Lewis Ferebee wrote in an email to the district community.
The Washington Teachers Union had encouraged DCPS teachers to call in sick on Monday in the latest round of protests to the reopening plans.
Ferebee attributed the decision primarily to a Public Employee Relations Board ruling filed in response to a WTU labor complaint, requiring DCPS to retract a controversial survey it had been using to make in-person staffing assignments. The district now has to "craft another plan to staff our in-person learning classrooms," Ferebee told reporters on a call.
On top of the PERB ruling, DCPS and the WTU had failed to reach an agreement as of Monday on the full criteria for a safe return to school buildings. Another central sticking point in negotiations is whether all teachers — not just those with a qualifying reason, like a pre-existing medical condition — should be able to choose whether to return.
The WTU tweeted its thanks to DCPS Monday morning, with spokesman Joe Weedon adding that the union is still "committed to working with DCPS parents and school leaders to develop a plan that works for more kids." Teachers and groups like EmpowerEd tweeted that the news is not considered a win, though, "until DCPS works WITH its educators" on any future reopening plan.
The district still intends to implement an in-person learning plan this academic year, Ferebee confirmed, though he didn't provide a timeframe.Asked if a future plan would look similar and still hinge on getting pre-K to fifth graders back first, he said, "We may approach it differently. We are engaging with our school leaders. We want to get more of their feedback."
Ferebee noted, though, that while DCPS wants "to have more conversations with our school leaders" around topics like staffing, the district ultimately has the right to make those assignments without the support of WTU.
While in-person instruction was cancelled, DCPS is still moving forward with one part of its plan: To welcome up to 14,000 pre-K to fifth graders back to classrooms to continue their virtual learning under the supervision of an adult — a transition that doesn't require a credentialed teacher. Priority will go to families who'd already accepted an in-person learning seat.
These students are supposed to start returning to buildings Nov. 16. Ferebee said DCPS is still "aiming" for that, but may need to be flexible. In a divergence from initial planning, the district is no longer intending to use certain secondary school staff, like assistant principals, to help man the elementary school classrooms, in an effort to not "disrupt operations," he said.
Ferebee added Monday's announcement has "no bearings" on schools already operating as student support centers.
What's still unknown is how many families will participate. Nearly 2,000 families have accepted in-person learning seats, Ferebee said — well below available capacity. He said the district had "paused the process of asking more families for in-person learning seats" late last week.
DCPS is hosting a community town hall on Wednesday at 5 p.m. to further discuss the changes. Those interested can go here.
Support The 74's year-end campaign. Make a tax-exempt donation now.