COVID Learning Loss: Missouri Scores Show Dramatic Drop in Student Performance
Students have seen assessment scores plummet to levels that would typically, had a pandemic not taken place, see school systems lose accreditation.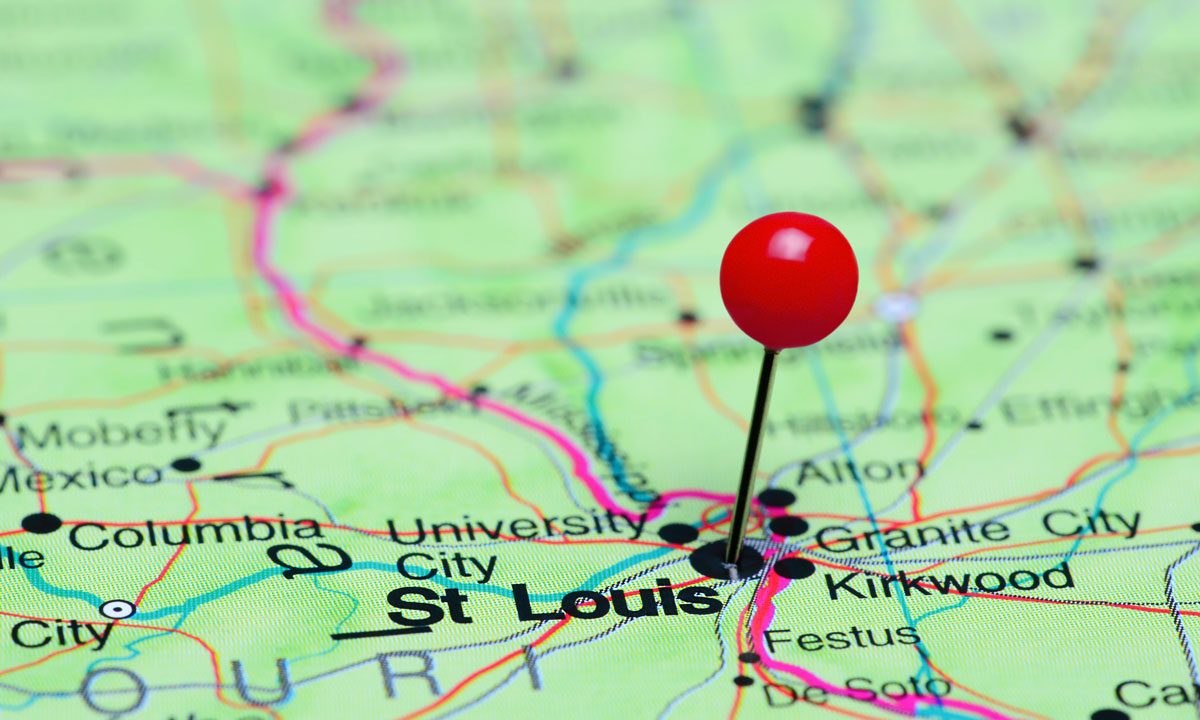 Support The 74's year-end campaign. Make a tax-exempt donation now.
Even as schools wield billions of dollars in federal COVID relief, "only a small fraction of students have received school tutoring," says coverage of tutoring access and availability published by Chalkbeat and The Associated Press.
In a sampling of 12 districts, fewer than 10% of students had received tutoring services during the fall semester of 2023. School officials in Indianapolis, for example, say a focus on quality made immediate scaling difficult and that they plan to enroll a higher number of students in tutoring programs moving forward. According to the Council of Chief State School Officers, at least sixteen states have established their own tutoring programs using a collective $470 million in federal COVID aid. Despite the challenge of reaching students, states like Connecticut, Illinois, and Oregon continue to announce new tutoring initiatives and investments.
In other funding news, the Education Department granted extensions to the amount of time that at least seven states and D.C. have to spend down the first tranche of COVID-19 school relief funds received during the height of the pandemic. Originally required to be spent by the end of January 2023, the states will now have until March 30, 2024 to finish drawing down a combined $6.6 million. The states include, in addition to D.C., Illinois, Indiana, North Carolina, Mississippi, Ohio, Texas and Wisconsin. A smaller handful of states additionally received extensions to spend down Governor's Emergency Education Relief dollars.
Looking beyond issues of COVID relief funding, below are updates from nine other states about how school systems are confronting the challenges posed by COVID-19 and its variants — and working to preserve student progress amid the pandemic:
MISSOURI — New Testing Data Show K-12 Student Performance Dropped Dramatically
Missouri is reporting that a veritable wave of schools in the state have seen student assessment scores plummet to levels that would typically, had a pandemic not taken place, see school systems lose accreditation. State education leaders say they will "not downgrade" any school districts based on the data, but are focused on driving resources and improvements to help schools and students recover academically.
MARYLAND — Schools to Receive Added $600 Million as Blueprint Funds Flow to Districts
School districts across Maryland are preparing for double-digit increases in K-12 education spending as a historic statewide investment called the Blueprint for Maryland's Future drives over $600 million in additional funding to budgets next school year alone. The Blueprint, a statewide law heralded as one of the most transformative education plans ever approved, aims to infuse nearly $4 billion in added school funding over its ten years of implementation, increase teachers' salaries to a base of $60,000, and prop up universal preschool programs.
OREGON — Lawmakers Weigh Kotek Plan for More State Authority Over School Districts
Gov. Tina Kotek has proposed a bill that would create a sizable shift in oversight for public schools. Citing limited action the Oregon Department of Education is allowed to take when schools are out of compliance, SB 1045 would create a "monitoring process" that state education officials could use to ensure compliance from districts. Gov. Kotek's education advisor, Melissa Goff, "portrayed the bill as a balance between providing support and tightening accountability, with an emphasis on the latter," writes Rob Manning in coverage for OPB. The proposal has been met with criticism among some Oregon education leaders, organizations and other stakeholders, who claim the bill is solely focused on compliance without sufficient emphasis on support.
INDIANA — How Literacy and the 'Science of Reading' Get a Big Lift from Bus Drivers at One School
One Indianapolis school's leveraging of school bus drivers to double as reading tutors is drawing attention to both the need for schools to be flexible and innovative amidst sharp staffing challenges, as well as the growing pressure educators at all levels feel to zero in on the "science of reading" to address long standing concerns in literacy achievement. Statewide, Indiana lawmakers are now considering stronger action to ensure early educators are teaching reading in an evidence-based way via Senate Bill 402, which, if passed, would ban the use of the critiqued instructional method called three-cueing and would require schools to adopt reading curriculum aligned to the science of reading.
ALABAMA – Teachers Could Get $1,000 for Classroom Supplies
Alabama Gov. Kay Ivey is proposing to boost funding for classroom supplies to $1,000 per teacher this year, delivering on a promise made by state superintendent Eric Mackey in 2018, when the average supplies stipend was just $422. State officials have raised the amount dedicated to teachers for supplies every year since then.
COLORADO — Denver's Reforms Led to Huge Academic Growth, Study Finds. But Will They Last?
A new study is raising up over a decade of education reform and innovation in Denver Public Schools that, according to researchers at the University of Colorado Denver, has "led to some of the most significant learning gains ever measured." Between 2008 and 2019, the district went from one of the ten lowest performing systems in Colorado to between the 60-65th percentile in math and ELA. Officials say the substantial gains in academic achievement were a testament of a suite of reforms — from flexible governing models and growth of charter schools to the closure of the lowest-performing schools and an innovative school ratings system. "The evidence we have is that students benefited from these reforms," says Parker Baxter, the study's lead author.
PENNSYLVANIA — Gov. Shapiro Touts Tax Incentive for New Teachers as a Way to Ease Shortage
To bolster Pennsylvania's teacher recruitment and retention efforts amid a slowdown in the issuance of teacher certifications, Gov. Josh Shapiro proposed a three-year tax incentive of up to $2,500 per year for newly certified teachers. The financial incentive is one of three solutions to remedy issues like teacher retention and recruitment, infrastructure, and student mental health brought on by the pandemic. In addition to the tax incentive, Gov. Shapiro has proposed an increased 2023-2024 education budget. "I believe in Pennsylvania every person, especially our children, should have the freedom to chart their own course and the opportunity to succeed," Gov. Shapiro said. "It starts in our public schools."
NORTH DAKOTA — Burgum Signs Bill Requiring K-12 Computer Science and Cybersecurity Instruction
Eight years after North Dakota's Department of Public Instruction tasked a group with creating a vision for K-12 computer science and cybersecurity education, Gov. Doug Burgum has signed HB1398. The bill requires all K-12 schools in the state to teach computer science and cybersecurity courses. EduTech, a division of North Dakota Information Technology, will provide examples of cybersecurity and computer science lessons that will support schools in developing their own plans to integrate the subjects. "Our students have more access than ever to computers and technology devices in our schools. It's crucial that our students also learn cyber safety skills," Burgum said. "The ability to manage technology is also important in helping our North Dakota students to get good jobs."
NEW MEXICO — In Rare Move, State Adds Weeks' Worth of Extra K-12 Class Time
New Mexico Gov. Lujan Grisham signed into law last month a bill that would increase the number of required instructional days by 27 for elementary students and 10 for middle and high school students. The law will increase instructional time in roughly 75% of school districts, with the remaining having already met the new threshold. The move is being praised by educators and advocates focused on addressing learning loss stemming from the pandemic. "We needed time for small-group tutoring and targeted instruction, time for enrichment, time to plan, time for addressing social-emotional needs, time for our students to catch up after the pandemic," said Mandi Torrez, a former New Mexico Teacher of the Year. "Time was where we needed to start."
This update on pandemic recovery in education collects and shares news updates from the district, state, and national levels as all stakeholders continue to work on developing safe, innovative plans to resume schooling and address learning loss. It's an offshoot of the Collaborative for Student Success' QuickSheet newsletter, which you can sign up for here.
Support The 74's year-end campaign. Make a tax-exempt donation now.