Denver's Reforms Led to Huge Academic Growth, Study Finds. But Will They Last?
Former Superintendent Tom Boasberg, an architect of Denver's "portfolio model," says he's optimistic because "the pieces do fit together"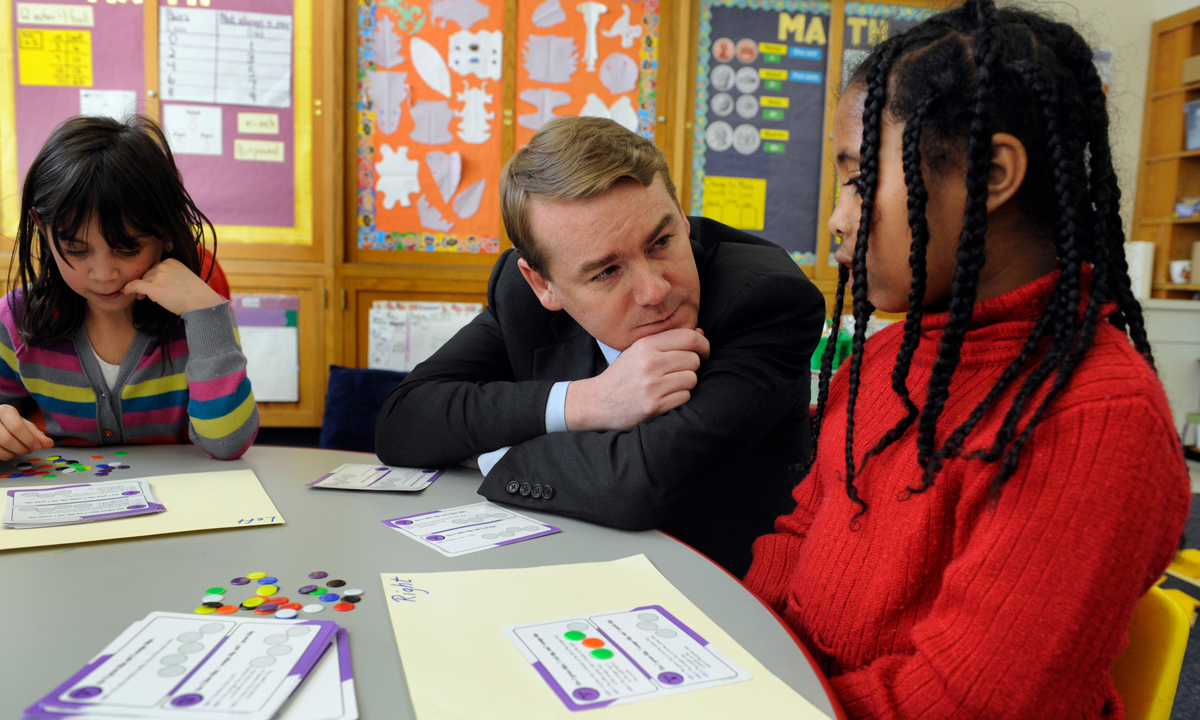 Support The 74's year-end campaign. Make a tax-exempt donation now.
Across the roughly 20-year heyday of education reform in the United States, few school systems experimented with the persistence and ambition of Denver Public Schools. Under the leadership of two hard-driving superintendents between 2005 and 2018, the district dramatically expanded educational options, granted more flexibility to school leaders and increased the stakes for poor academic outcomes.
Now, as that restructuring has come under increasing scrutiny from local opponents, researchers say that it led to some of the most significant learning gains ever measured. A paper released in December by scholars at the University of Colorado Denver finds that over a little more than a decade, the city's schools transformed from one of the worst districts in Colorado to one that outperforms more than half the districts in the state. Four-year high school graduation rates leapt from 43 percent to 71 percent during the same period, and the progress was shared by a diverse array of student demographics.
The results offer powerful evidence in favor of the so-called "portfolio management model," an educational strategy that began to take hold in major urban school systems in the mid-2000s. Deliberately conceived as an alternative to the traditional methods of American school governance, the approach emphasizes greater autonomy for educators while focusing district authorities on centralized functions like enrollment and transportation.
Denver was among the cities that fully embraced the model, experts have argued, making its successes particularly notable in education policy circles. Douglas Harris, an economist at Tulane University who has spent years studying reform efforts in New Orleans and elsewhere, said the new study had demonstrated proof of significant growth in Denver schools.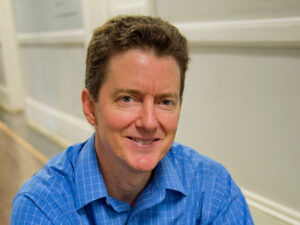 "The effects are clearly large," Harris said. "Just as a loose approximation, if you leapfrog that many districts, clearly you've seen a lot of improvement."
But that improvement was accompanied by fierce opposition among many Denver families, teachers, and public school advocates, many of whom spent years protesting the course pursued by district leaders. While the closure of dozens of low-performing schools engendered the greatest controversy, the detractors have also claimed that top-down direction from the superintendent and school board generally eroded the community's faith in the system. Those complaints eventually cascaded into a successful campaign to "flip the board," replacing reform-friendly members with a new majority that has viewed the portfolio strategy much more skeptically.
Parker Baxter — the study's lead author and an energetic advocate of the Denver reforms — said that the central finding in his work was "simple and profound": that learning undeniably increased for the average Denver student over the 11 years he studied, and that no group was harmed.
"The debate is framed in terms of whether these reforms helped or hurt the district overall, and this [study] provides the opportunity to evaluate that," said Baxter, who worked at Denver Public Schools from 2008 to 2011. "The evidence we have is that students benefited from these reforms, even if they were not personally impacted by them."
'Remarkable' range of positive results
To get at the impact of the portfolio shift, Baxter's study dives into test score data from 2008 to 2019 — a period that encompasses most of Denver's reform era.
That phase began a little earlier, under the leadership of Superintendent Michael Bennet. Now a U.S. senator, Bennet spent three and a half years attempting to change a school system that ranked among the worst in the state. Under Bennet and his successor, Tom Boasberg, the portfolio model took shape.
Over 60 new schools were created in the decade that followed, while nearly 40 closed their doors permanently. Parents were presented with a bevy of novel school options, including a quickly expanding sector of charter and "innovation" schools. Those new offerings were integrated into a unified, district-wide application system that allowed students to freely select among different choices.
Boasberg, who left the district in 2018 after nearly a decade to take on leadership of the Singapore American School, said that each of those alterations was an ingredient in the success of the reforms, but that the indispensable factor was far simpler: a focus on attracting and retaining better instructional talent to schools, whatever their particular type.
Ideological heat around school choice and accountability tends to obscure the single-minded focus on quality during the implementation of the reforms, Boasberg added.
"There's a lot of political ideology around governance models," he argued. "We really didn't care about that. We were about: Are you a good school, and do you serve all kids? The governance model was not important to us."
To what degree Denver's improvements were attributable to the portfolio reforms can be debated, but their scale is impressive. Before the 2008–09 school year, Denver was one of the 10 lowest-performing school systems in Colorado on both math and reading tests, performing below the 5th percentile of districts statewide. In 2018–19, it had risen to the 60th percentile in reading and the 63rd percentile in math. In comparison with a group of similarly low-performing districts in the state, Baxter and his coauthors found, the reforms triggered growth equivalent to between 1 and 1.5 extra school years over the period studied.
That general progress spilled over into secondary areas, such as district enrollment, which increased by nearly 20,000 students between 2004 and 2019. While white children saw the largest gains overall, results were also positive for African American students in literacy. Hispanic and low-income students saw positive results in math and English, though they were not large enough to be considered statistically significant.
Baxter called the range of positive results, across both subject areas and racial categories, "remarkable."
"The fact that we see significant positive results for students with disabilities, or for African American students in math — we would not necessarily expect a reform, even one that had such a positive impact systemwide, to also have these positive impacts for the most vulnerable subgroups."
Denver Public Schools declined to comment for this story.
Model 'hasn't gotten very far'
Whatever the good news from the last decade of school governance, however, the next decade is much in question.
After the successful 2019 effort to flip the school board — replacing members who had largely backed Bennet and Boasberg's approach with a new group that enjoyed more support from the local teachers' union — a pronounced change in direction has taken place in the district. Superintendent Susana Cordova, a veteran of the reform regime who stepped in to replace an increasingly controversial Boasberg, soon left town herself after a brief tenure marked by poor performance reviews. The board's new majority also voted to eliminate a school ratings system that had drawn criticism from educators.
Nevertheless, three years into what might be deemed the "post-reform" period, many of the hallmarks of the portfolio model remain in place. The pace of school closures has slowed almost to a halt, but schools of choice still enroll a substantial portion of Denver students, and charter and innovation schools maintain wide autonomy in terms of hiring, curriculum, and scheduling. Boasberg said that the interlocking reforms embedded during his time in office would be difficult to do away with — if only because they remain broadly popular.
"The pieces do fit together, and that's a really important part of it," Boasberg said. "Why would you want to change the funding system to give less money to poor kids? Why would you want to have charters serve fewer English language learners and kids with special needs? Why would you want to take choices away from families?"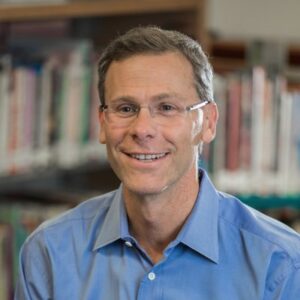 The future for the portfolio approach is perhaps murkier. After reaching a high point in the middle of the 2010s, school reform in major districts has stalled due to both political pressure and internal exhaustion. The model's exemplars — New Orleans, which largely swept away the pre-reform landscape following Hurricane Katrina, is perhaps the prototypical example — have achieved substantial gains. But a large group of cities that attempted the portfolio pivot, from New York to Chicago to Washington, D.C., never completed the transformation.
Harris observed that, after years of hype and advocacy, the portfolio vision "hasn't gotten very far." That said, he added, its central ideas of expanded choice and unified district functions have left their mark in systems enrolling millions of students.
"Making structural changes in the education system is a very slow-moving enterprise, and the fact that we do have this idea — call if portfolio, call it what you will — that has infused a large number of urban districts, even in an impure form, is significant."
Support The 74's year-end campaign. Make a tax-exempt donation now.