Competing K–12 Visions Collide in Chicago Mayor's Race
Reformers and the teachers' union have different plans for a system in crisis. But whoever wins will see his influence over schools quickly wane
By Kevin Mahnken | March 29, 2023
Eamonn Fitzmaurice/The 74/Getty Images
The K–12 issues at stake in the Chicago mayor's race were neatly distilled earlier this month, when a bizarre standoff ensued between supporters of the two candidates.
At a press conference for former teacher and union organizer Brandon Johnson, activists from multiple cities gathered to denounce the record of his rival, former Chicago Public Schools CEO Paul Vallas. But their jeers — focused on his aggressive posture toward transforming districts, including by closing schools — were loudly met by Vallas's own backers, who defended his decades-long career as an educational improvement czar. The cacophony of chants and counter-claims seemed to end in confusion.
Both the spectacle and the larger campaign, which will be decided in an April 4 runoff vote, capture competing visions both for urban education and the Democratic Party, which presides over America's biggest and most troubled school systems. A onetime celebrity of the education reform movement, Vallas spent years promoting school choice and tough accountability measures in struggling districts, while the more progressive Johnson helped lead campaigns and boost membership during the Chicago Teachers Union's rise to national prominence.
But for all the contrast between the two, the discussion around schools seems oddly flat. The reason is simple: Within a few years, the office of the mayor will have little authority to act in the K–12 arena.
By 2027, governance of Chicago Public Schools will revert to a fully elected school board (elections for half of its seats will be held next November), bringing an end to more than three decades of mayoral control over the district. That period saw massive improvement in school performance throughout the 2000s, followed by costly battles over teacher contracts and the fate of underperforming schools. More recently, scores from the National Assessment of Educational Progress revealed that Chicago students suffered huge losses in math after spending much of the pandemic in remote instruction.
As educators attempt to repair that damage in classrooms, the next mayor will have to contend with structural challenges that may not yield to either union-powered or reform-friendly solutions. Principal among these is a long-term slide in enrollment that has seen Chicago Public Schools surpassed by Miami-Dade as the third-largest district in the country. The number of charter students is similarly falling, albeit more slowly, as African American families leave the city in disproportionate numbers.
Less than a week before a winner is decided, the race appears to be the closest mayoral contest Chicago has seen in decades. Vallas and Johnson finished first and second, respectively, in a February primary (defeating, among others, unpopular incumbent Mayor Lori Lightfoot), but collectively received just over half of all votes cast. Vallas has generally held narrow leads in subsequent polling and collected the endorsement of local supporters like Illinois Sen. Dick Durbin and former U.S. Secretary of Education Arne Duncan. Johnson, meanwhile, has swept the support of progressive Democrats like Bernie Sanders and Elizabeth Warren.
Beth Swanson, CEO of the venture philanthropy fund A Better Chicago and former deputy chief of staff to former Mayor Rahm Emanuel, called the next four years a remarkable "political moment in time for public education."
"These are complex waters that the city leadership haven't navigated before," Swanson said.
The rise and fall of Chicago reform
When longtime Mayor Richard Daley sought and received broader authority over Chicago Public Schools in 1995, less than a decade after Education Secretary Bill Bennett dubbed them the worst in the nation, he tapped Vallas to spearhead a six-year revival that nudged academic results upward and won national praise. A longtime budget specialist in both Chicago and Springfield, the new CEO spent billions to renovate facilities, open new afterschool and magnet programs and offer significant salary increases for teachers.
He also established an accountability regime that prefigured much of what would become national law in No Child Left Behind. Ending the phenomenon he derided as "social promotion," Vallas controversially ruled that third-, sixth-, and eighth-graders who didn't meet benchmark scores on standardized tests would have to attend summer school or even repeat a grade. That move earned a commendation from then-President Bill Clinton, which Vallas's mayoral campaign has since recycled into an election ad.
It is an open question how much credit Vallas deserves for the progress CPS made after he left in 2001, but the district's momentum was startling and well-documented. Already-significant gains in math and reading carried over into the tenure of his successor as CEO, Duncan, who transformed Chicago's K–12 landscape by opening over 150 schools (and closing 82) in less than a decade. And the markers of success continued to accumulate, with Duncan riding a wave of acclaim to an appointment as U.S. secretary of education.
Elaine Allensworth, director of the UChicago Consortium for School Research, said that "huge improvements in high school graduation rates, in college-going rates, in the rigor of coursework, [and] in the quality of instruction" belied commonly held narratives of dysfunction.
"People look at Chicago in terms of what makes the papers, and a lot of the time, they think it's…struggling," Allensworth said. "But what people don't realize is that it's actually a school system that made incredible progress over the last 15 years."
Chicago's reputation as a reformer's playground hit its apex in 2017, when research from Stanford sociologist Sean Reardon indicated that CPS students made the most academic progress of virtually any American school district, experiencing six years of growth in the five calendar years between 2009 and 2014. By that point, however, the city was being run by Emanuel, and the public had begun to reject nostrums of disruptive innovation.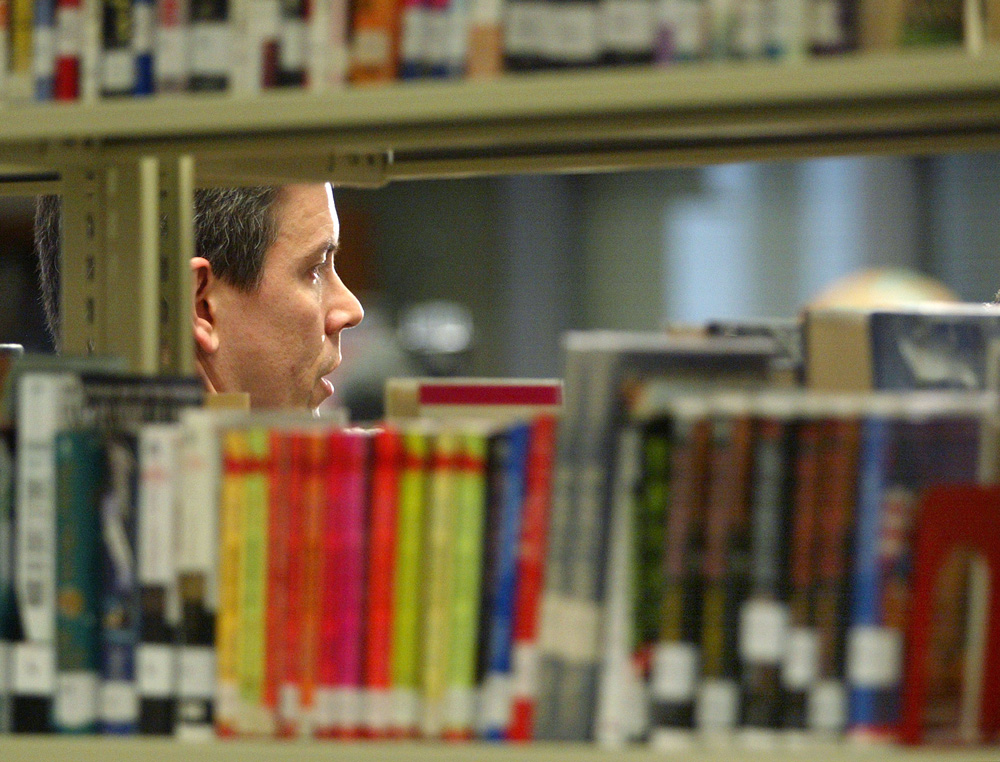 As in other cities where reform ran out of steam in the 2010s, the shuttering of failing schools helped ignite a backlash. Citing chronically poor performance and under-enrollment, Emanuel's administration targeted nearly 50 buildings for closure before the 2013–14 school year, most serving low-income and minority students on the city's South and West sides. Both parents and educators expressed outrage, and a later study found that the chaos of the process hurt student achievement.
The gradual souring on charter schools, testing, and high-stakes accountability found its reflection in the itinerant career of Paul Vallas, who left Chicago for subsequent stints as a superintendent in Philadelphia and New Orleans, and Bridgeport, Connecticut. In most of his stops, Vallas's energetic management style yielded major changes and higher test scores; but he also tended to wear out his welcome with local politicians and sometimes left operating deficits in his wake.
Representatives for both campaigns ignored interview requests. But Thomas Bowen, a Chicago-based political consultant who recently advised Mayor Lightfoot's reelection campaign, said that elements of Vallas's technocratic history could prove a liability.
"The policy direction on this has pretty clearly moved away from the education reform model of the '90s and 2000s," he said. "So if you're someone like Paul Vallas, who has a policy history as an education reformer, the smart thing to do is to not really run much on that."
Union goes 'big time'
Bowen, who previously helped both Emanuel and Lightfoot claim the mayoralty, compared the attitudes of the electorate with the action of a rubber band. Overstretched by the likes of Vallas, Duncan and Emanuel for so many years, it eventually snapped in the other direction.
Waiting there were the more than 20,000 members of the Chicago Teachers Union, who had watched in frustration as CPS's leadership embraced ambitious changes. In 2012, stung by a round of rescinded salary increases and tweaks to teacher tenure policies, the union went on its first strike in 25 years; nine days after that, they declared victory.
At least one poll showed that the strike was surprisingly popular among Chicagoans, who sympathized with the CTU's complaints about poor working conditions and outdated school buildings. More importantly, it delivered notice to the national labor movement — on its heels for most of the the NCLB era — that they could take on reform administrations and win. Today, the 2012 Chicago strike is credited with inspiring a revival in teacher walkouts, including the 2018 #RedforEd wave.
Closer to home, CTU helped build a network of labor and advocacy groups like United Working Families, which it co-founded with other unions. Brandon Johnson, then serving as CTU's deputy political director, said in a 2014 interview with the socialist journal Jacobin that the necessity of such independent political organizations lay in the fact that elected Democrats were "not responding to the needs of the community."
"They work with other progressive organizations in Chicago, some of which they are charter members and funders of," Bowen said. "That progressive coalition is very successful not just at the city level, but also at the state level."
But the prize of the mayoralty eluded them, even as CTU-endorsed challengers pushed Emanuel and Lightfoot to runoff elections in 2015 and 2019. Instead, successive clashes over contracts and school funding led to a brief walkout in 2016 and an epic, 11-day strike at the beginning of the 2019–20 school year.
The COVID era brought mixed signals about the union's potency. Chicago students spent over a year in virtual or hybrid learning, only returning to full-time, in-person instruction in the fall of 2021. But within a few months, the district canceled school outright over union members' demands for another period of remote instruction at the height of the Omicron wave. After enduring a public scolding from city officials, the employees voted to return to work five days later, having failed to secure their top safety priorities.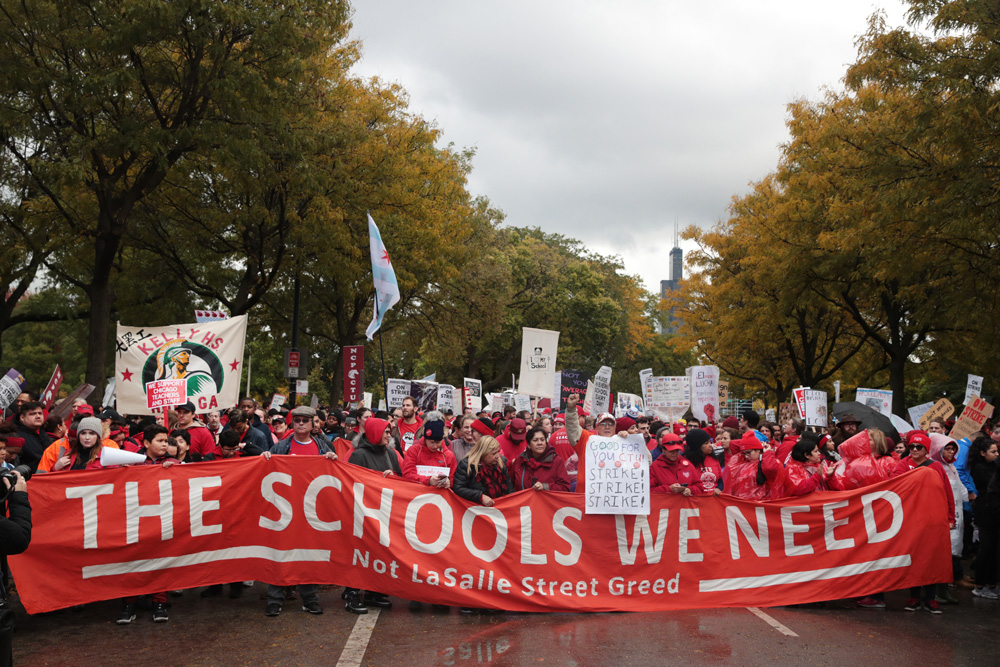 If that spat didn't achieve its intended result, however, the CTU could take solace in a string of legislative successes at the state capital, where Democratic lawmakers have spent the last half-decade delivering on the union's top priorities. In 2019, newly elected Gov. J.B. Pritzker signed legislation to abolish the Illinois Charter Commission, which previously acted as an authorizer of last resort if local school boards rejected new charter school applications. The governor also restored to CTU the right to bargain over matters like class size and the length of the school year, which had been disallowed in the 1990s with the move to mayoral control.
As Chicago Public Schools charts its way forward from COVID, the city's policy environment is significantly more antagonistic to the reform movement than it was a decade ago. The district's school ratings system, which was suspended during the pandemic, will reportedly be replaced with a less "punitive" metric, and beginning next year, grade promotion — the hallmark of Vallas's tenure as CEO — will be decided by course grades rather than test scores.
Peter Cunningham, a longtime Democratic staffer who worked alongside Vallas in Chicago and served as assistant secretary of education in the Obama administration, remarked that CTU had completed the long metamorphosis from a player that "didn't quite know how to compete in the political sphere" into one that was comfortable winning and wielding power.
"They've graduated into the big-time," Cunningham said. "Over the last 10 years, they've achieved enormous power in Chicago and in Springfield. And here they are, on the cusp of competing for the top job in the city."
Mayoral control experiment ends
Of the slew of union wins in the last half-decade, likely none was more significant than the state assembly's 2021 creation of the first-ever elected Chicago school board. The 21-member board, established over Mayor Lightfoot's protests, will begin as a hybrid entity before switching to a fully elected body by 2027.
However those campaigns develop — school board races in other major districts, such as Los Angeles, have sometimes grown into spending wars waged between reformers and union allies — CTU will undoubtedly cheer the end of Chicago's mayoral control experiment. But if Johnson finally breaks through as teachers' champion in City Hall, he will ironically take office just as power begins to drain from that building.
Aside from the initial elections for board seats, the key event during the mayor's first term will be the negotiation of a new union contract when the existing one expires in 2024.
While Vallas generally presided over labor peace in his time as a district leader, Cunningham said, the CTU would inevitably take a more adversarial posture toward him than one of their own. The specter of another strike, echoing those launched in the early years of Emanuel's and Lightfoot's mayoralties, already hangs over the city's politics.
"They're not just going to go away quietly," Cunningham noted. "If they lose, I fully expect that they'll come back even harder to maintain their position."
Another action item is the diminishing size of the districts. One provision of the school board law issues a moratorium on all school closures until 2025, when the first elected members take office. At that time, Mayor Johnson or Vallas will be sorely tempted to sunset buildings operating drastically below capacity. Between the city's shifting demographic patterns, declining fertility, and COVID flight, CPS enrollment has fallen by about 115,000 students in the past 20 years; that figure is easily the equivalent of 200-plus schools.
The loss of those children has somewhat shrunk the amount of new funding the city receives from Springfield this year. Even more concerning, the arrival of an independent school board will sever CPS's finances from the city's. In anticipation of that decoupling, the Lightfoot administration has transferred hundreds of millions of dollars in pension costs to the district's books, effectively saddling them with an unfunded mandate.
Without a new source of local or state revenue, the new costs could explode the district deficit. Pension payments alone will eventually "take any new revenues we have — state or local," warned district CEO Pedro Martinez in a recent school board meeting.
All those administrative challenges are layered atop a student population profoundly scarred by the experience of COVID and remote instruction. Compared with Illinois as a whole, which mostly saw modest drops in achievement during the pandemic, Chicago's math scores plummeted to levels last seen during the 2000s. Social and behavioral problems persist as well: Last school year, 45 percent of CPS students (and about half of its poor students) were absent for more than 10 days of school.
Meredith Paige, the mother of two CPS students and a leader of the advocacy group CPS Family Dyslexia Collaborative, agreed that the demands of stabilizing and improving the system would likely overwhelm the educational designs of Lightfoot's successor. But between the influence remaining in the office and the ideological separation between Johnson and Vallas, she added, the election's two potential results would carry vastly different implications for education in Chicago.
"Either outcome dramatically changes education policy in Chicago because they have such different views," she said. "Schools are going to change regardless, either toward the CTU view of the world or the Vallas view of the world."
Support The 74's year-end campaign. Make a tax-exempt donation now.