Chiefs Out in Half of Districts Where Moms for Liberty Flipped Boards Last Year
The right-wing parents group has shown itself to be 'highly-organized,' one leader said, but could face roadblocks in 2024.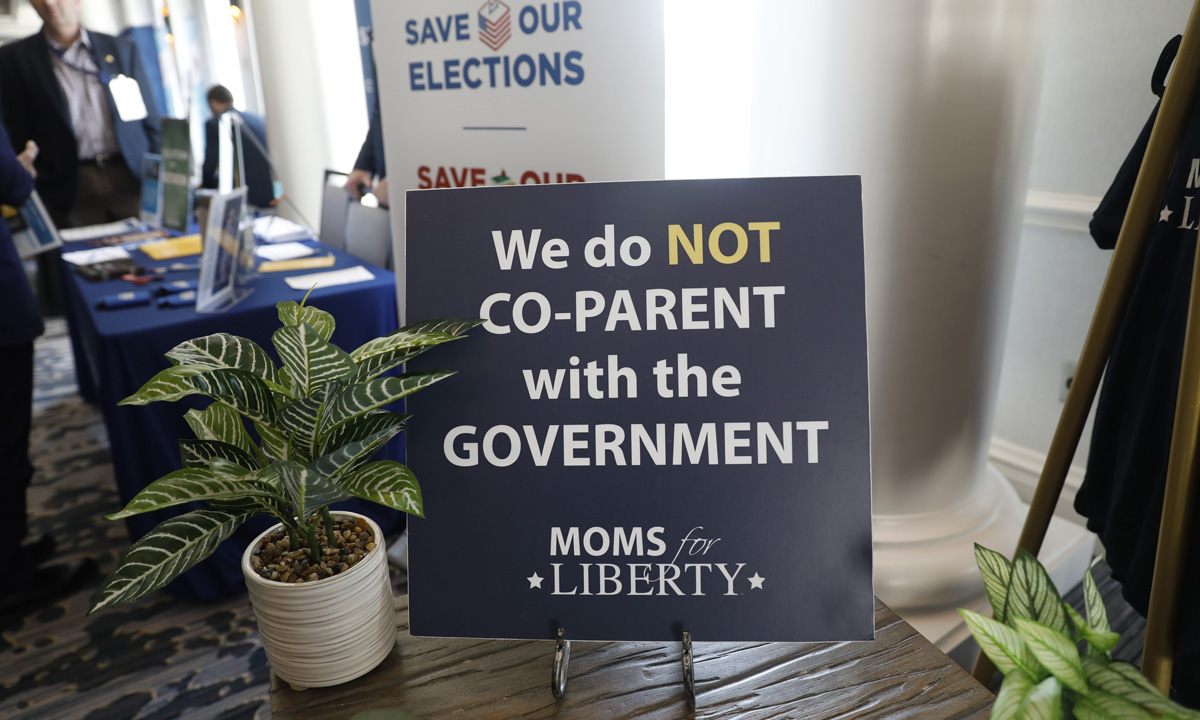 Support The 74's year-end campaign. Make a tax-exempt donation now.
Moms for Liberty, the conservative parents organization, boasts that it flipped 17 school boards in last year's general election.
Since then, superintendents in nine of those districts — stretching from Florida's Atlantic coast to central California — have resigned or been fired, often after a period of conflict with board members.
"Six new board members clean house first night on the job," the organization celebrated on Facebook Nov. 16, the day after its slate of candidates took office in Berkeley County, South Carolina. Before a confused crowd, they fired Deon Jackson, who had spent his entire career, over 20 years, in the district.
Moms for Liberty founders Tiffany Justice and Tina Descovich told The 74 that their endorsed board members don't always take office with plans to replace superintendents, but that sometimes it's "necessary."
Six of those nine districts hired permanent replacements; three still have interim chiefs.
Forcing out district leaders is one of the most obvious ways Moms for Liberty has made its mark over the past two years. As they clash with districts over library books with sexually explicit content and LGBTQ-inclusive policies, members tend to portray these removals as victories for parental rights. Others say the group has unfairly targeted effective leaders and failed to address pressing issues like teacher shortages.
"The one thing that districts can point to that will demonstrate change is a new superintendent," said Andrea Messina, executive director of the Florida School Boards Association, which conducts superintendent searches. "It's an immediate message to the community."
ILO Group, an organization focused on women leaders in education, analyzed superintendent turnover in those 17 districts for The 74 as part of a larger effort to track leadership changes since the pandemic.
The Laramie County district in Wyoming — where Moms for Liberty-endorsed candidates tipped an already conservative board further to the right last fall — is among those that have seen recent superintendent turnover. Margaret Crespo stepped down in August after serving as chief for two years. She clashed with board members who wanted to restrict books with sexually explicit content from children unless their parents gave permission.
Crespo said she recognized what she was up against.
"They're highly organized," said Crespo, now a superintendent-in-residence with ILO Group. She said the organization knows how to mobilize quickly. "They have taken that skillset and moved it into this very dynamic political arena."
Florida wins
Moms for Liberty's goal is to "recruit moms to serve as watchdogs over all 13,000 school districts," according to its website. Their agenda combats what they view as government overreach and seeks to give parents more control over what their children learn, particularly as it relates to race, sex and LGBTQ issues. According to their tally, more than half of their first-time candidates won in the 2022 elections.
The group's impact is particularly noticeable in Florida, where Justice and Descovich served as school board members.
Their candidates flipped seven Florida school boards last November, four of which have had superintendent turnover — Brevard, Duval, Sarasota and Martin counties.
Justice and Descovich say they're giving parents a voice in the political process.
"We are focused on empowering parents who are seeing problems in their school districts to stand up and fight for their children and make real change by running for school board," they said in a statement to The 74.
Last month, they released a new "campaign kit," with ready-made design templates, that they say should jump start the process for those seeking election in 2024.
As it looks ahead, the group's fortunes may be shifting. Candidates it endorsed this past April for seats in Illinois, Oklahoma and Wisconsin haven't fared too well. Of 32 endorsements in 15 races, just eight candidates won.
The groups advises winning candidates to reject training from their state's school board association because many "foster the same woke propaganda Moms for Liberty is fighting against," according to their site.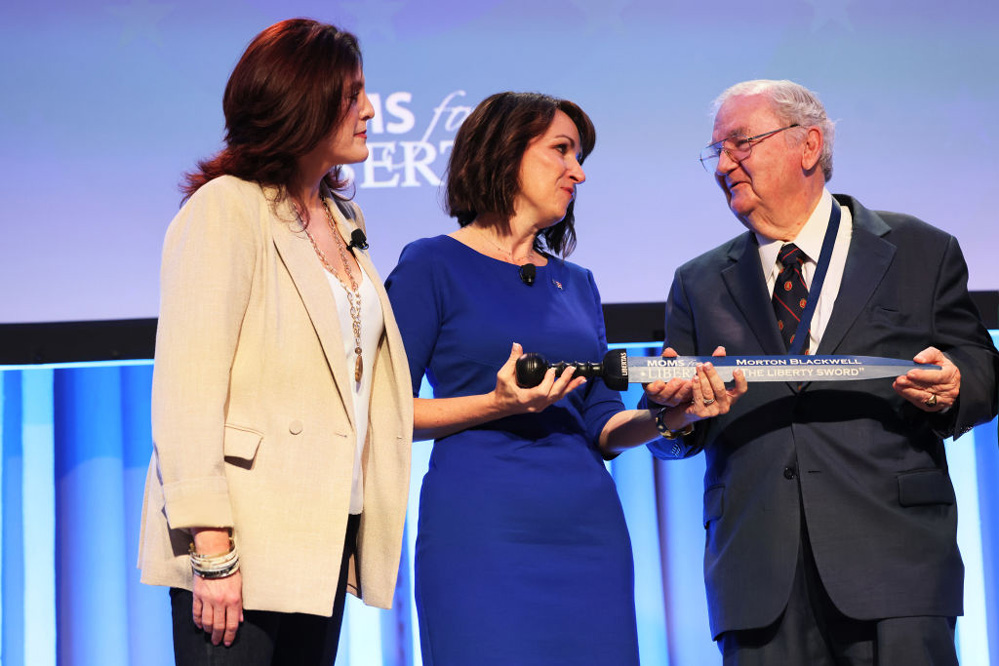 Because it's a nonprofit, it's unclear how financially successful the group has been. A 2021 tax form put their revenue at $370,000, but membership has grown since then. There are now 285 chapters nationwide.
Other organizations such as School Board School and Red, Wine and Blue are working to counteract Moms for Liberty's momentum. But experts say they are not nearly as well-funded and lack a national infrastructure.
"They're out there, but they do need some connecting," said Heather Harding, executive director of Campaign for Our Shared Future, a nonprofit advocating for attention to inclusion and equity in schools.
Moms for Liberty's "network structure," on the other hand, has given them considerable reach, said Rebecca Jacobsen, an education policy researcher at Michigan State University.
Some education advocates say once elected, however, the group's members don't always act with the same efficiency to address complex challenges in their districts.
"For all the power that they say they have, they haven't really done much," said Kathleen Low, president of the Berkeley County Education Association, which represents teachers in the district where Jackson was fired.
The district is currently responding to a challenge over 93 books that include material one parent considers inappropriate for students. Among the titles are those targeted by Moms for Liberty members elsewhere in the state, including "The Kite Runner," the story of an Afghan boy during the rise of the Taliban, which features a rape scene. In another, "Gabi: A Girl in Pieces," a Latina teen chronicles her feelings about a friend's pregnancy, another friend who comes out as gay and her father's drug use.
Low called the issues a distraction at a time when schools in her district are short over 100 teachers. The positions include counselors, elementary teachers, and middle and high school teachers in core subjects and special education.
Book controversies are "like trying to discuss the feng shui of the furniture in a house that is on fire," she said. "That's how serious our situation is with staffing."
Mac McQuillan, the Moms-endorsed chair of the board, didn't return calls or emails seeking comment.
Others note that solving such problems may not be part of the plan.
Members of Jacobsen's research team have been watching hours of school board meetings in districts where Moms for Liberty won a majority last year. Compared to board meetings from 2019, they've noticed a shift in the "demeanor" of members, including new rules that limit public comments, less engagement and eye contact with parents or others who address the board and a more "hostile" atmosphere during meetings.
Moms for Liberty members, she added, have been successful at getting citizens without children in the local public schools to attend meetings and share their concerns about books and curriculum.
"You don't have to have any agenda if your agenda is to disrupt," Jacobsen said.
Support The 74's year-end campaign. Make a tax-exempt donation now.