Bradford: $13B in Stimulus Money for K-12 Schools Is a Good Start. But All Types of Schools Will Need More Help From the Feds in Order to Reopen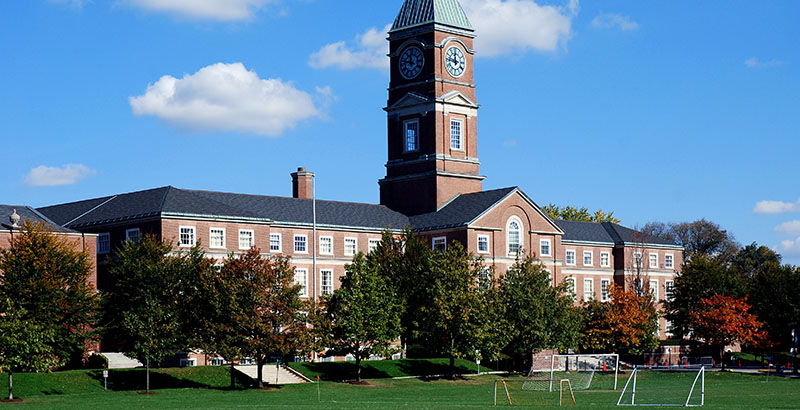 Updated April 7
The Coronavirus Aid, Relief and Economic Security Act will support millions of workers and industries hard-hit by COVID-19. About $13 billion from the bill will make it to K-12 schools across the country for uses such as classroom cleaning and teacher training. This is a good thing.
It's unlikely this will be the only federal stimulus for K-12 education. Some already note that the CARES Act's contribution to schools is less than the Obama administration's American Recovery and Reinvestment Act, which sent approximately $77 billion to states for K-12 public education. Expect the debate to intensify as we near the possible start of a new school year and a presidential election.
But that debate needs context. State governments, at the urging of Washington and epidemiologists, have closed all schools, public and private. This is an unusual (and necessary) instance of equal treatment for schooling sectors that normally operate under different rules. But all schools, and all sectors of our pluralistic system of education, will need support when they are allowed to reopen.
Here are a few things for policymakers to consider when they do so:
All schools will need help
Traditional districts will have enormous concerns when the pandemic ends, and school boards, superintendents and labor union lobbyists will make sure they're addressed. But traditional districts are not the only places where students are educated. As the Council on American Private Education reports, in academic year 2015-16, 5.75 million students attended 34,576 private schools across the country. That's 10 percent of all students and almost 25 percent of the nation's schools. COVID-19, the closures and current economic downturn have impacted them all.
While closed for schooling, they're also closed for business. And when it is time to reopen, their issues will more likely resemble those of America's small businesses than big companies with large cash reserves. Without capital (loans or grants) to spin back up, many of them won't reopen at all.
Additionally, the dislocation of workers caused by the economy's shutdown will impact the ability of parents to pay tuition. The neighborhood parochial school serving low-income families, for instance, will be hit hard by this confluence of factors.
When schools like this close, they impact local economies. Families lose their schools. Teachers lose their jobs. Small businesses serving the schools lose customers. And neighborhoods lose beacons of safety and repositories of history. No one wins. Any school stimulus plan must address these issues.
Solutions come from our diverse approach
Diversity is an American strength, and our pluralistic approach to education evinces this. Indeed, this diversity is helping families weather the COVID-19 crisis right now.
Take Success Academy Charter Schools in New York City. It currently educates all 18,000 of its students online and shares its strategies through its Education Institute. An initial webinar on the plan had more than 2,000 attendees. No one mandated this. Its emergence is a product of the flexible nature of charter schools. Success is just one charter network attacking this issue both because it has to and because it has the freedom to do so.
"Homeschool" is now one of social media's most searched-for terms as families find themselves doing it. Although homeschoolers are often derided for forsaking traditional school settings, their work to organize learning currently enriches the education of millions of children. In this crisis, they have been indispensable. Yet, despite their contribution, a Harvard Law School conference planned for the fall will feature topics such as "Concerns With Homeschooling" and "Reform Proposals: A Presumptive Ban." Such takes are wrongheaded and shortsighted, given our new reality. This crisis needs everyone engaged, no matter where they are from.
An un-flattened curve
Some might be tempted to design solutions that benefit only traditional school districts, using this moment to create an education landscape that would essentially feature a far-ranging public-district monopoly and expensive private schools like Exeter. This is a mistake, and we need look no further than strategies to "flatten the curve" to understand why. Much as social distancing is meant to both contain the spread of COVID-19 and prevent the health care system from being overwhelmed, leaving huge sectors of the schooling economy unassisted would result in a similar overwhelming of the nation's district schools. If 20 percent of currently enrolled private and homeschool students — about 1.5 million of them — were to show up at district schools because their schools closed or their parents could no longer teach them, state public education systems would be physically and financially overwhelmed. Given issues of learning loss, the last thing district school teachers will need is a deluge of new kids suffering from it. Everyone loses in this scenario.
A coherent policy that supports non-public schools and homeschoolers — along with charters and traditional districts that already receive public funds — will not be a luxury. It will be an essential element of how the country's children recover from the COVID-19 disruption.
Derrell Bradford is the executive director of the New York Campaign for Achievement Now (NYCAN).
Support The 74's year-end campaign. Make a tax-exempt donation now.