Wilson: How New York City's Success Academy Is Creating an Online School — and Sharing Its Ideas Beyond Its Network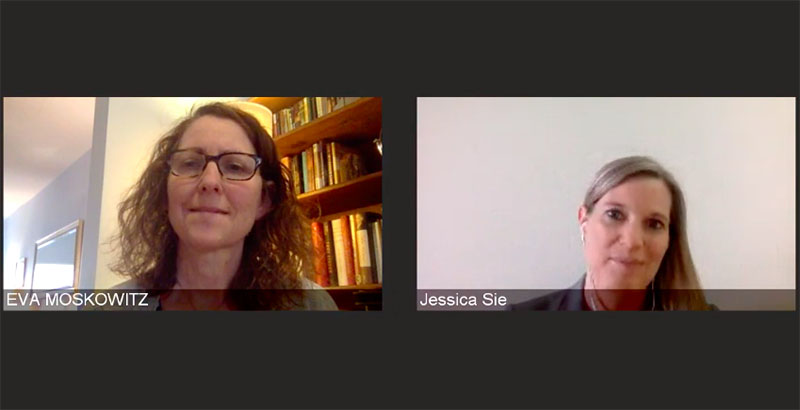 A version of this essay originally appeared on the CRPE blog.
In a remarkable webinar, New York City's Success Academy Charter Schools shared its plans for going virtual starting March 19. None of us has been through anything like this before, and no one can claim a solution for shuttered schools. But Success consistently delivers extraordinary levels of student proficiency. So as districts and networks struggle to find their way in a shattered world, we're all ears.
As expected, Success CEO Eva Moskowitz seemed to slice through the moment's confusion and indecision. Her plan combined vaulting ambition with simplicity of design.
In ordinary times, it's a struggle to prevent the lowering of expectations in American education. This is a particular risk now, as families face unimaginable hardships. It will be difficult not to expect less of students. One blog piece circulating widely now counsels educators to "release yourself from high expectations right now, because that's the best way to help your students learn."
Moskowitz has a different view. Children sitting at home not learning would be "an abdication of our responsibility." Her 18,000 students will follow a schedule, with middle school students attending school virtually from 9 to 4 and high schoolers from 9 to 5:30 Monday through Friday. Elementary school students will have a 2.5- to 3.5-hour day.
Freed from the constraints of physical classrooms, one teacher in each grade — the most engaging and inspiring, the clearest, perhaps the funniest — will be selected to deliver the lessons via video calls in each subject area to all students in the grade. This approach frees the remaining teachers to take attendance, solve problems and work individually with students by phone: seeing to their individual needs, reviewing their work and addressing misconceptions.
As always, reading is the first priority at Success. Not the drudgery of reading third-rate texts from educational publishers, but terrific books, meticulously selected. As Moskowitz says, "It may be hard to get children started, but once you give them a good book, they won't put it down." Getting physical books into their hands isn't necessary, because many public libraries now have titles online. Volume matters — elementary students will continue to read 15 books a week and listen to another 15. There, too, quality matters, and students will be able to listen to books expertly read on Audible, Overdrive and Tumblebooks.
The frequency and quality of communication with each parent and child is vital. Homeroom teachers will speak with each student individually twice a day for five to seven minutes, checking in on reading and math and taking careful notes to track emerging challenges and solutions. Across a class of 30, that will be most of the teacher's day. Even science and elective teachers will have regular calls. As always, the focus will be on a culture of intellectual joy, on thinking, even — or especially — from the earliest grades: What excited you most about the book? What did it make you think about?
Each school day will begin with an online staff huddle, and leaders will convene each night to "hot wash" the day — analyzing what worked and what didn't, and making adjustments to be implemented immediately.
To prepare for the launch of remote learning, parents are encouraged to send in photos of their newly created home learning setups, which are then shared.
Accountability has always been central to Success's achievements, and Moskowitz emphasized how coaching and accountability are in some regards facilitated by remote learning. Principals and assistant principals can hop onto any virtual class: observing instruction, intervening and live coaching, and engaging students as needed. Both teacher development and leader development programs, immense drivers of Success's accomplishments, will continue virtually.
Teachers will hold daily office hours using Google Classroom and will continue to review, grade and give feedback on assignments.
There will be clear expectations for parents, too, requiring, as Moskowitz acknowledged, an "unprecedented" level of partnership. Success will urge them to arrange for work at home, check assignments when complete, review daily schedules, contact teachers with questions and check email daily for announcements.
Devices and connectivity, which dominate discussions in other school systems, did not take center stage at Success's presentation. Parents who do not currently have internet access will be helped in tapping Comcast's and other providers' free service, now promised through the end of the school year. Each student in grade 4 and higher is already provided with their own Chromebook.
While Moskowitz awaits word from the state on testing plans, she assumes that the annual assessments will, at a minimum, not be given at the usual times.
Moskowitz and her colleagues' advice to others making this leap is to keep things simple. It's of no use to throw resources up against the wall and hope teachers and parents find something useful in them. Build your virtual school off of what you already do, and make the plan sustainable. "Minimal rework" of existing practices is her watchword. And "go slow to go fast" — plan first.
But none of this would be possible if all Success schools and teachers did not follow the same sequential and cumulative curriculum. Honed unit plans — if not daily lessons — equip students with an ever-broadening exposure to knowledge and concepts by which to make sense of ever more complex texts. When every school, if not teacher, follows its own design, districts may have few options but to make available as resources to families an array of third-party commercial learning sites or to post daily learning packets.
Large charter networks in general have moved in recent years to centralized academic planning, quality control systems, assessment regimens and prescribed grade-team meeting protocols, all of which may cushion their forced leap into the virtual world.
Steven Wilson is a senior fellow with the Center on Reinventing Public Education.
Get stories like these delivered straight to your inbox. Sign up for The 74 Newsletter