Biden's $20 Billion Education Equity Proposal Would Create 'Powerful Incentive' for States to Close Funding Gaps Between Districts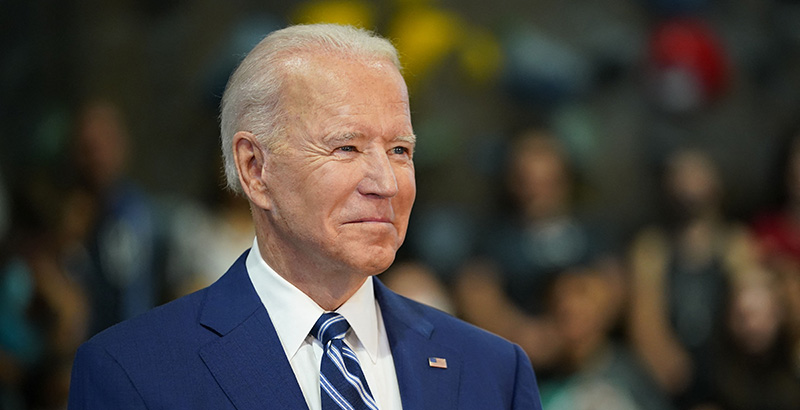 Get essential education news and commentary delivered straight to your inbox. Sign up here for The 74's daily newsletter.
Educators welcome President Joe Biden's plan to spend $20 billion — on top of the federal government's current funding for high-poverty districts — to address the needs of schools with the greatest concentrations of disadvantaged students.
But with the new administration already getting a late start on the budget process and Republicans cringing at the size of Biden's infrastructure and family policy proposals, it's unclear where the additional funding will come from.
The president's $6 trillion budget plan for fiscal year 2022 would reverse "years of underinvestment in federal education programs," Education Secretary Miguel Cardona told reporters last week. But some Republicans are calling it fiscally irresponsible, considering the other relief bills Congress has passed to address the pandemic.
The current federal budget runs through the end of September. If Congress doesn't agree on a new budget by then, lawmakers would likely pass a continuing resolution to keep funding the government, leaving open the possibility they won't act on Biden's new proposals this year. Meanwhile, the administration continues to negotiate with Republicans in an effort to find a compromise over Biden's infrastructure plan, but it's possible Democrats would plow ahead and pass much of the president's agenda on their own.
"Democrats hold control and they want to help the president fulfill his priorities," said Danny Carlson, associate executive director for policy and advocacy at the National Association of Elementary School Principals. "He obviously campaigned on tripling Title I."
As they did with the March relief bill, Democrats could use the reconciliation process, which allows them to pass spending bills without a single Republican vote. With the Senate split 50-50, Sen. Joe Manchin, a moderate Democrat from West Virginia, could once again end up casting the deciding vote. If the administration aims for a bipartisan deal, Biden will need the support of at least 10 Republicans.
The budget plan, released May 28, would keep funding for the existing Title I program at the current level of $16.5 billion but would create a new formula for distributing $20 billion in "equity grants" to states that work to close gaps between rich and poor districts and between those serving primarily white students and those that enroll more students of color.
Research by EdBuild, an advocacy organization that ceased operating last year, showed that despite decades of school finance lawsuits, there was still a $23 billion gap between white and nonwhite school districts as of 2016.
Under the administration's plan districts would need to spend the additional funds on priorities Biden promoted during his campaign — increasing teacher compensation, expanding students' access to advanced courses and providing preschool for 3- and 4-year-olds.
But many questions about the proposal remain, particularly how the federal government would hold states and districts accountable for the money, said Khalilah Harris, managing director of K-12 education policy at the left-leaning Center for American Progress. Some of those answers would come if the plan is approved when the Department of Education creates rules for the program, according to the proposal.
"It will be important not to just have surface-level conversations about equity and access," Harris said, adding that she expects Republicans to keep a close eye on how districts spend any increase in funding and that education is likely to be a "huge issue" in next year's midterm elections.
She said the Title I equity proposal complements Biden's plan to increase funding for community schools to $443 million — almost 15 times the current level — and would help students with the greatest needs, including homeless students, children in foster care and those with disabilities.
The additional dollars, however, wouldn't change the fact that most funding for schools still comes from the state and local level. Zahava Stadler, a special assistant for state funding and policy at The Education Trust, an advocacy organization, said the new equity grants can serve as a "powerful incentive" for states to address long-standing funding disparities.
'Think about sustainability'
Another challenge is that the appropriations bill covers not just education, but also the departments of Labor and Health and Human Services. Republican members of the House appropriations committee expressed shock that Biden is asking for almost $103 billion for the education department — a 41 percent increase.
"Apparently math was not his strong suit when it came to his education because this budget he has put forward is so far out of whack," Congressman Ben Cline (R-Va.) said last month during an appropriations hearing. "This level of an increase in spending in the same year that Congress has allocated extensive funds to mitigate the effects of COVID is highly irresponsible."
If the new program becomes a reality, district leaders say it could allow them to continue the programs they're launching with relief funds to address students' learning and social-emotional needs brought on by the pandemic.
"One of the challenges of hiring staff is you have to be able to think about sustainability," said Robert Tagorda, the executive director of equity, access, and college and career readiness in the Long Beach Unified School District, the fourth largest in California. "That makes it hard for us to think about long-term investments."
And John Sasaki, spokesman for the Oakland Unified School District, said even though the funds would come with restrictions, "they are intended to help low-income students overcome obstacles that their peers do not face."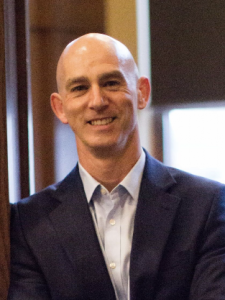 Michael Magee, CEO of Chiefs for Change, said district leaders have talked about using federal relief funds either for one-time expenses, such as facility improvements, or innovative programs that they "hope attract state and local dollars over time." With the equity grants, they could do both, he said.
The budget also includes a new $100 million competitive grant program for middle and high school career-and-technical education programs, separate from the Title I proposal. Biden, however, isn't asking for any funding increases for the national Charter Schools Program — a mistake, Magee said, since charter schools have been reporting enrollment growth in many states since the beginning of the pandemic.
And Nina Rees, president and CEO of the National Alliance for Public Charter Schools, said charter schools should have been included in the president's equity agenda, considering they predominantly serve children of color. The alliance is pushing for an increase in funding to $500 million in next year's budget.
In a statement, Rees said, "The administration's pledge to lift all forms of excellence in education cannot be fully achieved without explicit support for all public schools — both charter and district."
Get stories like these delivered straight to your inbox. Sign up for The 74 Newsletter