Best of February: Our 7 Most Popular Articles About Students & Schools This Month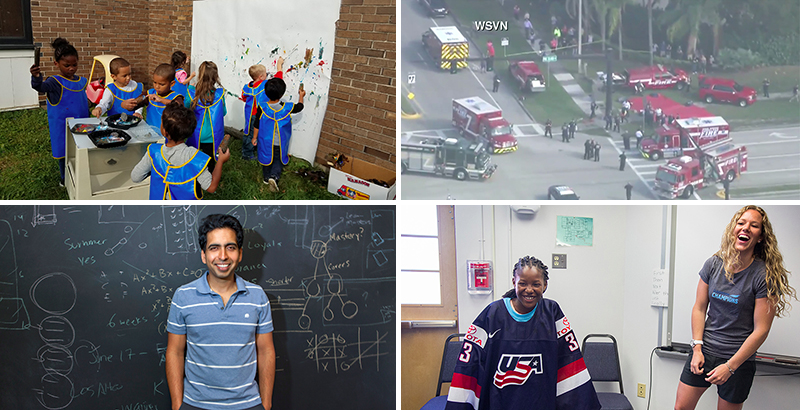 We've rounded up our seven most popular and buzzed-about stories from the month of February. (Want to see more? Check out our top stories from January right here.) From our coverage of the Valentine's Day massacre at Marjory Stoneman Douglas High School in Parkland, Florida, to the Olympic athletes championing classroom lessons on grit, goals, and perseverance, they're can't-miss storylines playing out in schools across America.
Get these monthly 74 highlights delivered right to your inbox — sign up for The 74 Newsletter.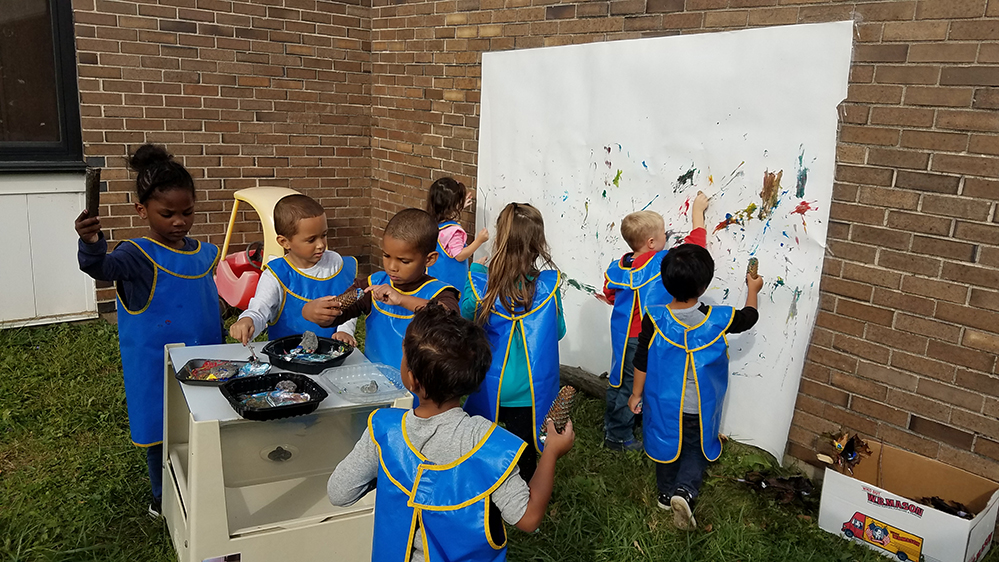 1 A New Push for Play-Based Learning: Why Districts Say It's Leading to More Engaged Students, Collaborative Classmates … and Better Grades
INSIDE THE PLAY REVOLUTION: After New York State rolled out new standards that called for "active, joyful engagement" in its early-learner classrooms, Watertown City School District introduced a play-based curriculum that it will expand through third grade. Researchers have known for a while that playtime shouldn't stop when children enter the classroom.
Kate Stringer reported that it's critical to the cognitive development of elementary-age students by building better thinkers, collaborators, and creators. And child-directed learning has been shown to deliver significant academic gains, according to a study of three preschool programs in Washington, D.C. Students who had been in a formal, traditional academic environment during preschool earned lower grades after several years of schooling than their peers who had been in preschools where active, child-initiated learning was more common, the study found.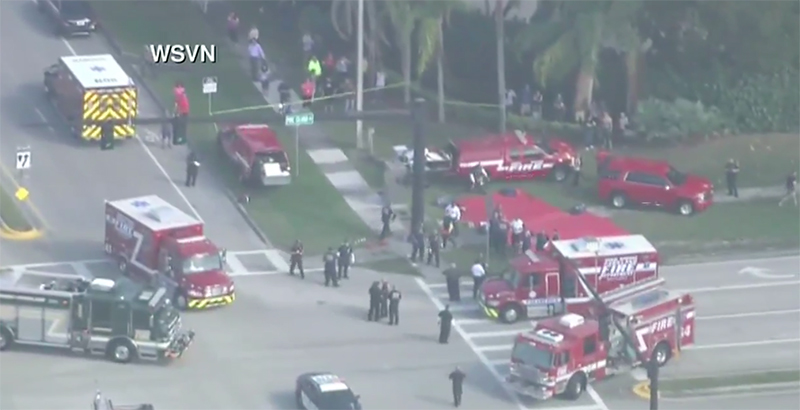 2 Social Media Videos, Photos, Reactions Capture the Chaos Outside Florida School Shooting
A VALENTINE'S DAY MASSACRE: As Sheriff Scott Israel put it, the shooting was "a terrible day for Parkland, for Broward County, for the state of Florida and the United States.
"It is catastrophic. There are no words."
The worst school shooting since Newtown saw the deaths of 17 people at Marjory Stoneman Douglas High, struck down by a former student who had been expelled before returning Wednesday heavily armed.
Laura Fay scanned back through some of the initial photos, videos and reactions that started circulating on social media — including the SWAT team preparing to storm the school, the chaotic, classroom-by-classroom evacuation, as students sprinted outside under police cover, and the anxiety of parents who for hours weren't entirely certain where to reunite with their children.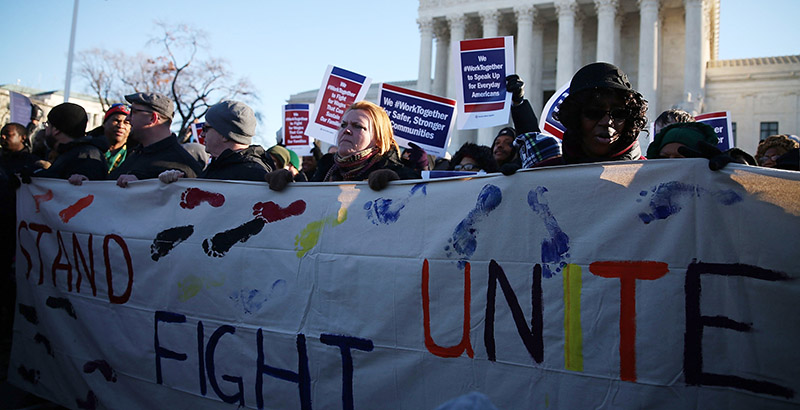 3 Janus, We Hardly Knew You: Rank-and-File Union Members Remain in the Dark About a Pivotal Dues Case Headed to the Supreme Court
IT'S JANUS, NOT JANICE: For months, the education world has been abuzz with speculation about Janus v. AFSCME, the Supreme Court case most observers believe will damage public-sector unionism by ending agency fees — the charge to nonmembers for their share of bargaining costs.
But despite the high stakes, and months of public debate, teachers seem only passingly familiar with the case and not particularly curious, David Cantor learned. In New York City, a full-throttle campaign of protests, leafletting, and door-to-door canvassing should raise awareness, but history shows that only a small fraction of union members ever get involved in the political agenda of teachers unions, even when it directly affects their future.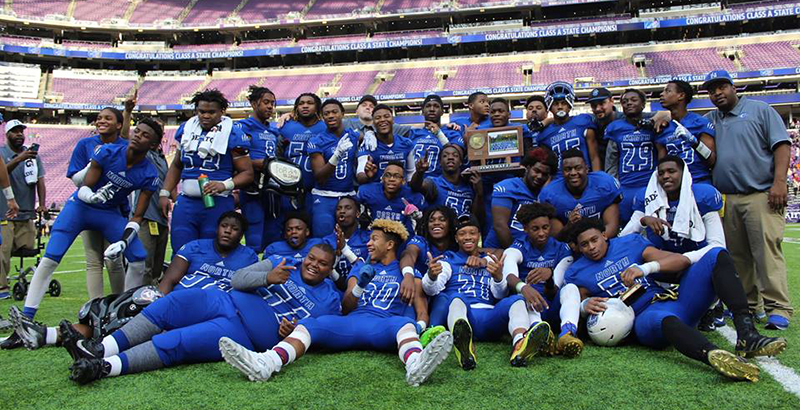 4 After Super Bowl LII, These Minnesota Athletes Return to a High School Where 90% of Students Are Graded 'Falling Behind'
AFTER THE SUPER BOWL, BACK TO A FAILING HIGH SCHOOL: For many, many students at Minneapolis's most impoverished high school, a career as a pro football or basketball player is the dream. So when the NFL dropped in to North Community High School in December to announce that the Polars would run plays in a dry run for the camera crews televising the Super Bowl, students were stunned, Bath Hawkins reported. The league brought jerseys, a donation to the team, and two tickets to the big game for the popular coach, a veteran police officer and North alum.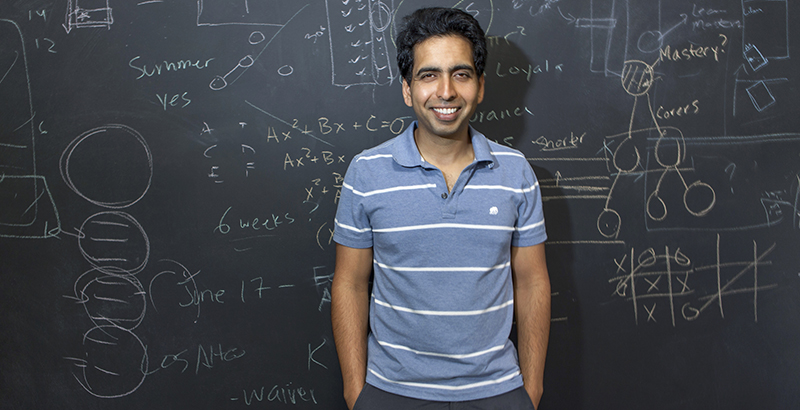 5 74 Interview: Sal Khan on Personalized Learning, a Global Diploma, and How He'd Spend $100 Million
SAL KHAN ON THE FUTURE OF PERSONALIZED LEARNING: 74 co-founder and CEO Romy Drucker recently sat down with the Khan Academy founder to talk about personalized learning, the value of a "global diploma," and how he'd spend $100 million. As Drucker reports, 2017 data showed that 20 hours of preparation on the academy's free official SAT practice platform drove an average gain of 115 points on the test. A lot has changed in the decade since Khan launched his company and opened up a world of possibility for learning at a time, place, and pace of one's choosing.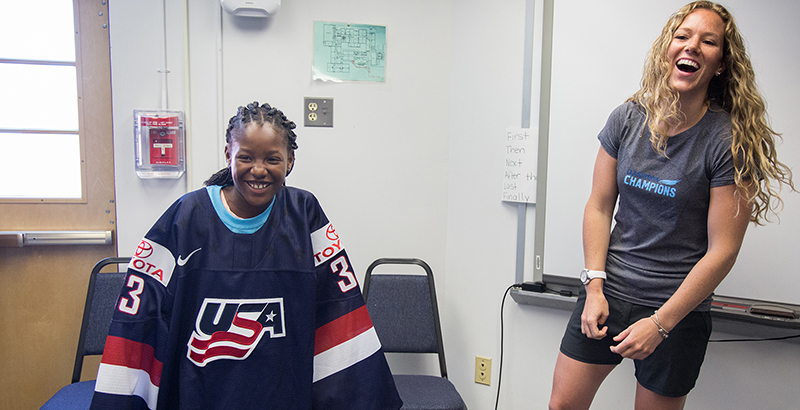 6 Learning From Olympians: How Classroom Champions Is Pairing Athletes With Schools to Offer Unique Lessons on Grit, Goals, and Perseverance
WHEN YOU LET AN OLYMPIAN LEAD THE CLASSROOM: What can one of the best bobsledders in the world teach a fourth-grade class about social-emotional learning? A lot, it turns out.
As U.S. athlete Elana Meyers Taylor was training for her third round at the Olympics this year (she's the favorite for gold in bobsledding), she's also been training kids in six classrooms in how to persevere, set goals, and work as a team. Meyers Taylor is part of Classroom Champions, a nonprofit that pairs professional athletes with students around the world to scale social-emotional mentoring. It was created by a fellow Olympic bobsledder and gold medalist, Steve Mesler, and has impacted 25,000 students so far. Kate Stringer reported on some of the most important lessons students have learned from the athletes they call "their Olympians."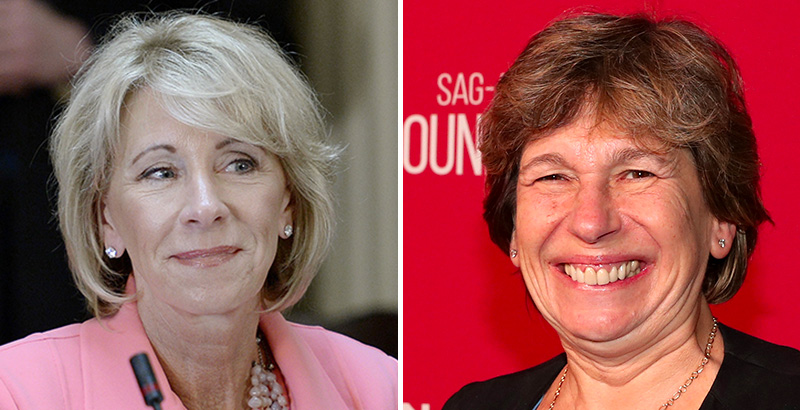 7 Manno: Return of the Jedi — Progressive K-12 Reformers Strike Back in Defense of Charter Schools
THE CENTER HOLDS: The bipartisan coalition of center-left and center-right education reformers that gave birth to charter schools and nurtured school choice for all families has fractured in the past year as controversies and criticisms peeled off support from progressives. But in tying charter schools to segregation, writes contributor Bruno V. Manno, critics went too far — and galvanized a new progressive resistance in defense of charters. He hopes for a transpartisan future that promotes values over ideology for the benefit of America's students.
Get stories like these delivered straight to your inbox. Sign up for The 74 Newsletter