As Calls for Integration Mount, Analysis Finds 41% of New York City Schools Don't Represent Their District's Student Demographics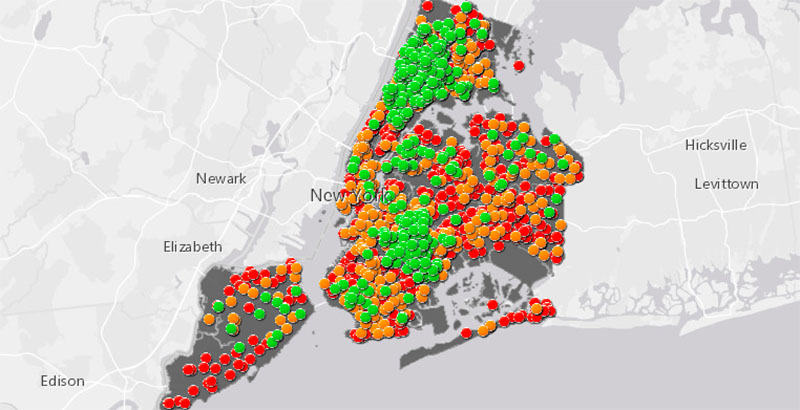 As New York City's school integration efforts become increasingly localized, a nonprofit has released a new data analysis that illustrates how much the student makeup of individual schools can diverge from their districts as a whole.
A deep-dive compilation of 2018-19 education department data by Citizens' Committee for Children of New York found that 41 percent of some 1,800 city public schools do not have racial and ethnic compositions that reflect their local districts' overall student populations. The advocacy group observed that disparities in student representation by race/ethnicity at individual schools occur even when the local district — NYC's school system has 32 of them across the five boroughs — has a diverse student enrollment.
The starkest divides are seen in District 3 on the Upper West Side and District 2, which includes the Upper East Side; both are neighborhoods with concentrations of affluent white residents. At P.S. 87 in District 3, for example, 65 percent of students are white, even though District 3 student enrollment on the whole is 27 percent white.
Hoping to help inform desegregation initiatives in the nation's largest school district, the group released its analysis Jan. 7 alongside an interactive map. The map color-codes every public school with a red dot ("not representative"), an orange dot ("somewhat representative") or a green dot ("representative") based on how drastically its student body demographics deviate from the local district's.
Systemwide, racial and ethnic diversity "is only one part of the story," the report states. "While we want all our schools to be diverse, we also want schools to reflect the diversity within communities."
Get stories like these delivered straight to your inbox. Sign up for The 74 Newsletter