Arriving in Numbers, Newcomer Students Face Multiple Hurdles in U.S. Schools
Districts' failure to quickly enroll and assess young immigrants can cause lasting educational, emotional damage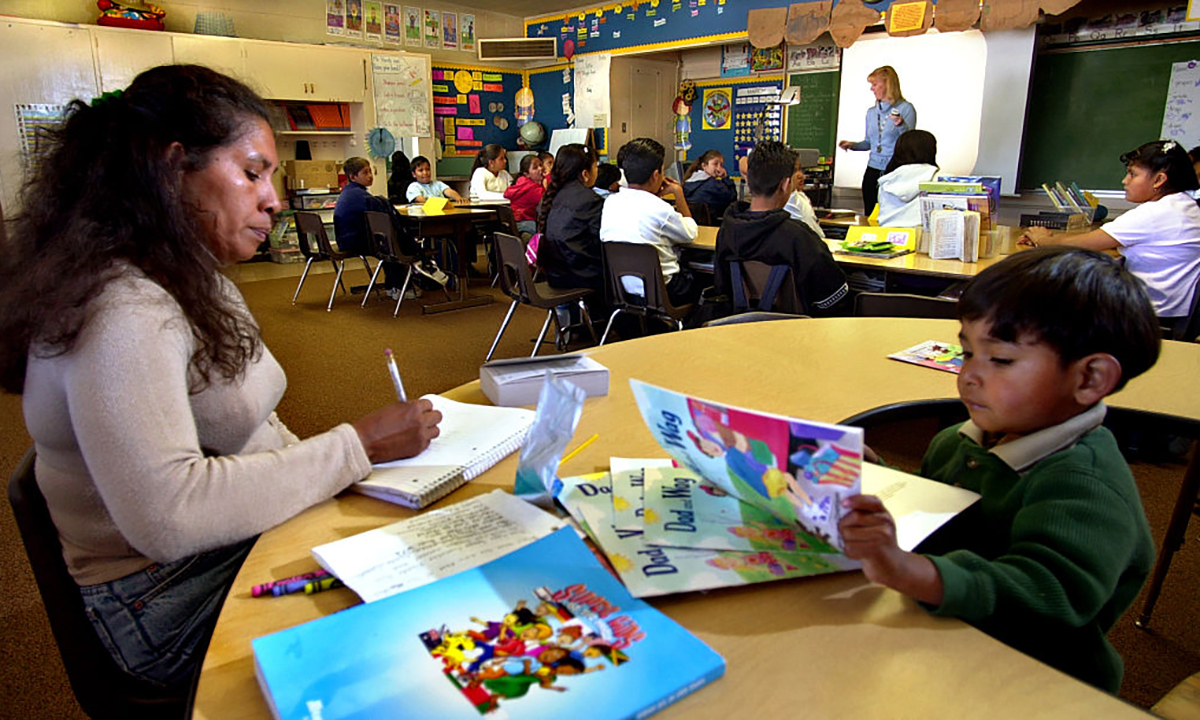 Get stories like these delivered straight to your inbox. Sign up for The 74 Newsletter
Updated, Oct. 26
A child who does not speak English is made to enroll in school online — in a language they don't understand.
A young Ukrainian refugee is told district staff won't translate records from home, delaying their start date.
A newcomer student sits idle for weeks because they were not assessed for placement.
Kristina Moon, senior attorney with the Education Law Center of Pennsylvania, has fielded such reports from across the state — all tied to a recent wave of new arrivals. She and other immigrant advocates say it's the type of discrimination that grows when these children come to the United States in numbers as they are now, with many speaking uncommon languages.
"It's not fair that an English-speaking student can walk up to the local school and register in 30 minutes and someone who speaks another language is told to go across town or to another building or is given a web address to do something alone online," Moon said. "These barriers are the first contact they have with the school and make them feel unwelcome, like it will be an insurmountable challenge to even get into the school — let alone learn all of their classes in English."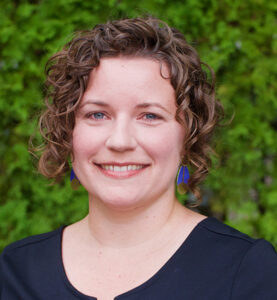 U.S. Customs and Border Protection reported nearly 2.4 million "encounters" at the southern border from October 2021 through September 2022, up from roughly 1.7 million in that same time period a year earlier. The more recent figure includes 155,020 accompanied and unaccompanied minors, all of whom are legally entitled to enroll in the nation's public schools.
Their arrival has sparked controversy around the United States' responsibility toward new immigrants, prompting some Republican lawmakers to use undocumented people as political pawns, flying and busing families, including those with small children, to other, more "liberal" parts of the country.
Gov. Greg Abbott of Texas, who has implemented some of the strictest anti-immigration policies in America, delivered hundreds of bewildered newcomers to Vice President Kamala Harris's home in recent weeks. Florida Gov. Ron DeSantis flew exhausted and confused new immigrants to tony Martha's Vineyard in a stunt that has gotten him sued and landed him under investigation. Arizona Gov. Doug Ducey has sent 57 buses to Washington, D.C. Together, they've directed well more than 10,000 newcomers to northern states and face federal scrutiny for the practice.
President Joe Biden earlier this month implemented a new strategy to address at least some asylum seekers' needs. It allows for 24,000 Venezuelans to enter the country under humanitarian parole, but only if they apply in advance, have a U.S. sponsor, undergo screening and vetting and secure the proper vaccinations: A few have already arrived and hundreds more are now permitted to secure flights, according to the Department of Homeland Security.
But Venezuelans who cross the border seeking asylum outside this process are being refused entry under the same Trump-era pandemic-related restrictions that served as a de facto immigration policy for years, angering immigrant advocates who seek a more permanent and humane solution. Biden's new plan is similar to, but smaller and more restrictive, than the pathway laid out for Ukrainians earlier this year. Some say it's not generous enough, with one advocacy group representing the immigrants shuttled to Martha's Vineyard calling it "punitive to the point of cruelty."
A state of emergency
Local and state leaders of both major parties say the federal government needs a far better, more comprehensive short- and long-term immigration plan. New York City Mayor Eric Adams declared a state of emergency earlier this month because of the influx: More than 21,000 asylum seekers — including 6,100 school-aged children — have arrived in the five boroughs since April.
The mayor is asking for federal help to defray the costs, which he estimates to be $1 billion this fiscal year alone.
After noting the city's shelter system, already packed because of a lack of affordable housing, was near capacity, he said late last week that the numbers of new arrivals have sharply dropped since the Venezuelan plan was put in place.
"We were seeing anywhere from nine to 10 buses in the city," filled with newcomers, he said. "We saw two in the last few days."
But the recent slowdown does not diminish the challenges some newcomer children face. Many struggle with the trauma they endured prior to and during their journey to America and are far behind their peers academically. They and their families, many of them living in transitional housing, also need help with food and clothing.
New York City schools, home to roughly 1 million children, employ some 1,600 certified bilingual Spanish-speaking teachers. The district served roughly 142,000 English language learners in the 2019-20 school year, nearly 62% of whom spoke Spanish. More than half lived in Brooklyn and the Bronx.
The school system has made some recent efforts to address its lack of bilingual educators. Chancellor David Banks announced Oct. 18 the city would expand transitional bilingual programs in schools that are seeing an uptick. The city is also creating new "borough response teams" to organize food and clothing drives to help these students and their families, whose needs echo those of the more than 104,000 homeless children already in the system.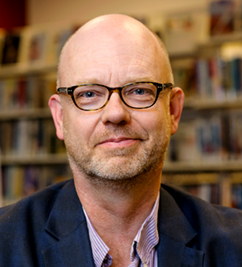 Tim Boals, founder and director of WIDA, an organization that provides resources to those who teach multilingual learners, said no matter their challenges, it is incumbent upon all schools to educate these children using translation services, pictures, graphics, simplified language and hand gestures, among many other tools.
"While knowing a student's language is ideal, there are other methods that work," Boals said.
Adams, who's faced criticism for the way he's managed the influx, including his decision to house some newcomers in tent cities, said the federal government must allow asylum seekers to legally work upon arrival, help spread them across different regions of the country and "deliver long-awaited immigration reform, so we can offer people a safe and legal path to the American Dream."
DACA battle drags on
But this nation of immigrants has never come to clear, comprehensive terms with its latest newcomers. The prolonged fight over the Obama-era Deferred Action for Childhood Arrivals program, which provides deportation relief and work permits to undocumented residents brought here as children, continues to illustrate that uncertainty.
On Oct. 14, a federal judge in Texas, who already ruled the program illegal, said he would allow it to remain in place for existing registrants only while he decides whether President Biden's efforts to codify DACA into federal regulation addresses its legality. If he rules against the administration, the case will likely head back to a conservative 5th Circuit Court of Appeals, which also issued an earlier ruling agreeing that DACA was not implemented lawfully. Ultimately, the issue could end up in front of the U.S. Supreme Court, where a 5-4 majority that rescued DACA on technical grounds in 2017 no longer exists.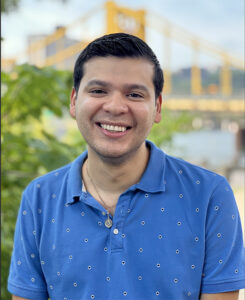 Biden has pushed for a pathway to citizenship for the roughly 600,000 so-called Dreamers, many of them teachers. But that measure would have to go through Congress where Republicans oppose him on immigration reform and continue to use the latest wave at the southern border as a wedge issue in the upcoming midterm elections.
José Muñoz, spokesman for United We Dream, an immigrant advocacy group founded in 2008, said those enrolled in DACA are "in a game of ping pong" between the federal courts deciding their fate.
"We are living our lives in two-year increments, not knowing when the court will strip us of our work permits and subject us to deportation," said Muñoz, 32 and a DACA recipient who arrived from Mexico when he was 3 months old.
Research shows DACA has boosted high school attendance and graduation rates for young immigrants: More than 49,000 additional Hispanic students earned their diploma because of it. DACA also likely prompted a jump in college attendance within this group, researchers said.
Yet the latest wave of newcomers continues to struggle with one of the most basic elements of their educational careers: enrollment.
Even when students are able to register electronically, as some schools have required newcomers to do, their requests go unanswered for weeks, said Moon of the Education Law Center. And many fail to acknowledge a state law that allows children relocating from outside the country an additional 30 days to provide immunization records.
"When we hear that immigrant families continuously have these challenges — which are predictable, preventable and solvable — it's really very frustrating," Moon said, adding that the schools and state departments of education should be better prepared.
Young immigrants have been flocking to the United States for years, Moon said, and must be provided the language support to which they are legally entitled: Bilingual education programs must be based on sound educational theory, be implemented effectively with all of the necessary resources and evaluated regularly, according to federal guidelines established through Castañeda v. Pickard. Moon was part of a legal team that won a landmark case against the School District of Lancaster partly on this premise.
While the percentage of immigrants in the U.S. has never exceeded 14.8, a high reached in 1890, the numbers have exploded since then: More than 44 million people living in the United States in 2019 were born outside the country, a figure that has doubled since 1990.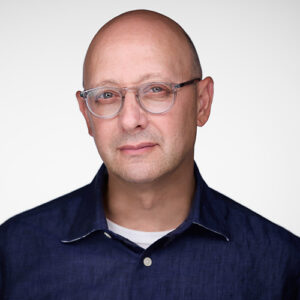 Adam Strom, executive director for Re-Imagining Migration, a Boston-based organization which aims to help schools rethink the way they teach immigrants and other children, said newcomer students' talents are too often ignored.
Concerned about their educational experience, his group recently partnered with the Immigrant Initiative at Harvard University and Youth Truth to craft a national school climate survey around these issues. They are searching for participating districts now.
"They go through school untapped, bored," Strom said of many multilingual learners. "The kids don't feel challenged academically — or, on the other end of the spectrum, they don't get the help they need to do the assignments."
Teachers know far too little about the children they serve, he said. He was shocked, upon visiting a school in March, that one student's teacher hadn't yet discovered that the child, who hailed from Brazil, spoke Portuguese — not Spanish — as was presumed. So much of what had been said to that student was lost, Strom said.
Under supported in school, educational outcomes are often worse for these students. Graduation rates for English learners lag in a vast majority of states: It was just 68% nationwide for the 2017-18 school year compared to 85% for the overall population, according to the most recently available data from the U.S. Department of Education that captures both groups.
The rate was stunningly low in New York state at just 31% that year.
Detained
Of all the children who cross the nation's southern border, unaccompanied minors, who come to the country without a guardian, are uniquely vulnerable. Most captured by Border Patrol must be transferred from one of its holding sites — its poor treatment of these children has been well documented — to the Department of Health and Human Services within 72 hours. But they're often held longer and their numbers have been rising for years.
The Office of Refugee Resettlement received 13,625 unaccompanied minor referrals from DHS in the year ending Sept. 30, 2012 and 122,731 in that same period in 2021.
Once the children are in HHS care, the Office of Refugee Resettlement places them inside one of several shelters — they vary in quality — while staffers work to find a more permanent solution. All are expected to meet ORR standards — and include an educational component — and most must be licensed by the state as facilities housing children, though Texas and Florida no longer vet these sites, removing a critical layer of protection.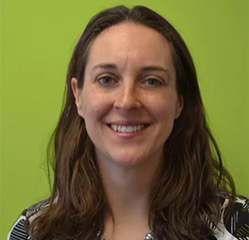 There were 9,620 unaccompanied minors in government care on Oct. 25, according to the U.S. Department of Homeland Security. They spent an average of 28 days in federal care as of April, often in highly restrictive and punitive shelters where minor behavioral issues can delay their release by weeks, according to immigrant advocates.
It's after this experience that these children enroll in school — and they're not always welcomed.
Laura Gardner, founder of Immigrant Connections, a consulting group that works with educators to understand the backgrounds, strengths, and needs of newcomer students, said the national battle around immigration often plays out in schools' front offices when these children attempt to enroll.
It's there, she said, that district employees with little to no experience in education policy or knowledge of the law — and who may bring their own biases to the counter — can decide their fate.
"Principals need to recognize the importance of the climate of the front office and provide staff with training," Gardner said. "A staff member who resists enrolling a child in school is ruining its climate."
Get stories like these delivered straight to your inbox. Sign up for The 74 Newsletter