Analysis: Which Is More Important in New York City — the Teachers Contract or Real Vaccination Cards?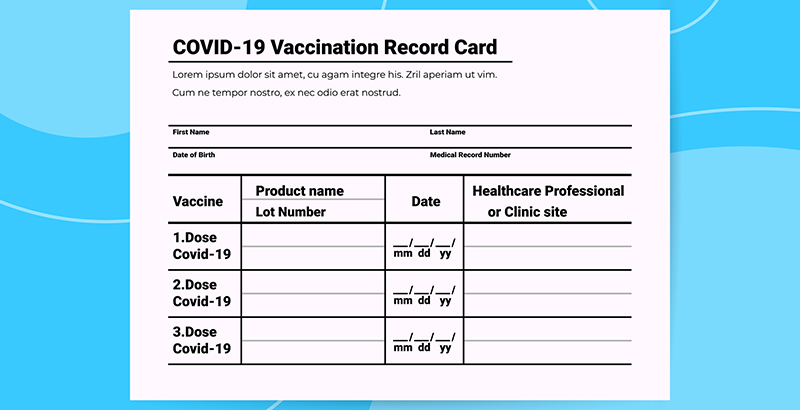 No paywall. No pop-up ads.
Mike Antonucci's Union Report appears most Wednesdays; see the full archive.
Will New York City enforce the United Federation of Teachers contract or its mandate for all city employees to get vaccinated and provide appropriate proof?
I know which way I'm betting.
The New York City Department of Education last week placed approximately 80 school employees on unpaid leave, accusing them of trying to keep their jobs by presenting fraudulent COVID vaccination cards.
All city workers are required to be vaccinated, and about 900 school employees had already received pink slips for refusing to provide proof after multiple deadlines passed.
The UFT joined others in filing suit to prevent those firings, but the union's complaint was unsuccessful in court. Now, UFT intends to sue the city to keep the accused card fakers on the payroll until an investigation is complete.
The union says that many of these members have tenure and other contractual protections and cannot be disciplined without due process.
"It is wholly improper for the DOE to unilaterally remove UFT members from the payroll based on mere conjecture that vaccination documentation is fraudulent," read a letter from the UFT general counsel to the city Education Department.
The city's attorney countered that being vaccinated is a condition of employment, and so removing those employees from the payroll is not a disciplinary action, but one dealing with eligibility.
Submitting false COVID vaccination information isn't merely an employment issue in New York state; it's a crime.
Teachers unions have tied themselves into rhetorical knots over COVID vaccines ever since they became available. Unions insisted that schools remain closed until teachers were vaccinated, and wanted their members at the front of the line. But they stopped short of supporting a mandate for school employees, and in all cases demanded that any vaccine requirements be subject to collective bargaining.
Whatever the outcome of New York City's investigation and the UFT's lawsuit, they throw into stark relief something that was obvious from the very beginning: K-12 students have attended schools populated by at least some employees who are unvaccinated.
This poses a problem for unions and school districts. If children are very susceptible to catching COVID-19 from adults, then unvaccinated employees put them in danger. But if children are not very susceptible, then keeping schools closed for so many months to avoid transmission of the virus was a tremendous miscalculation.
UFT's primary consideration is not which of these is true, or whether employees were vaccinated, or the public health, or the potential criminality of a small group of members. The union's focus is the sanctity of the collective bargaining agreement. No city mandate or state law will alter that.
Get stories like these delivered straight to your inbox. Sign up for The 74 Newsletter