The Hot-Button Issues That Will (and Won't) Be Addressed at This Year's NEA Annual Convention
Analysis: Inside the National Education Association's plans for the 2023 Representative Assembly — and a note about what's missing from the agenda.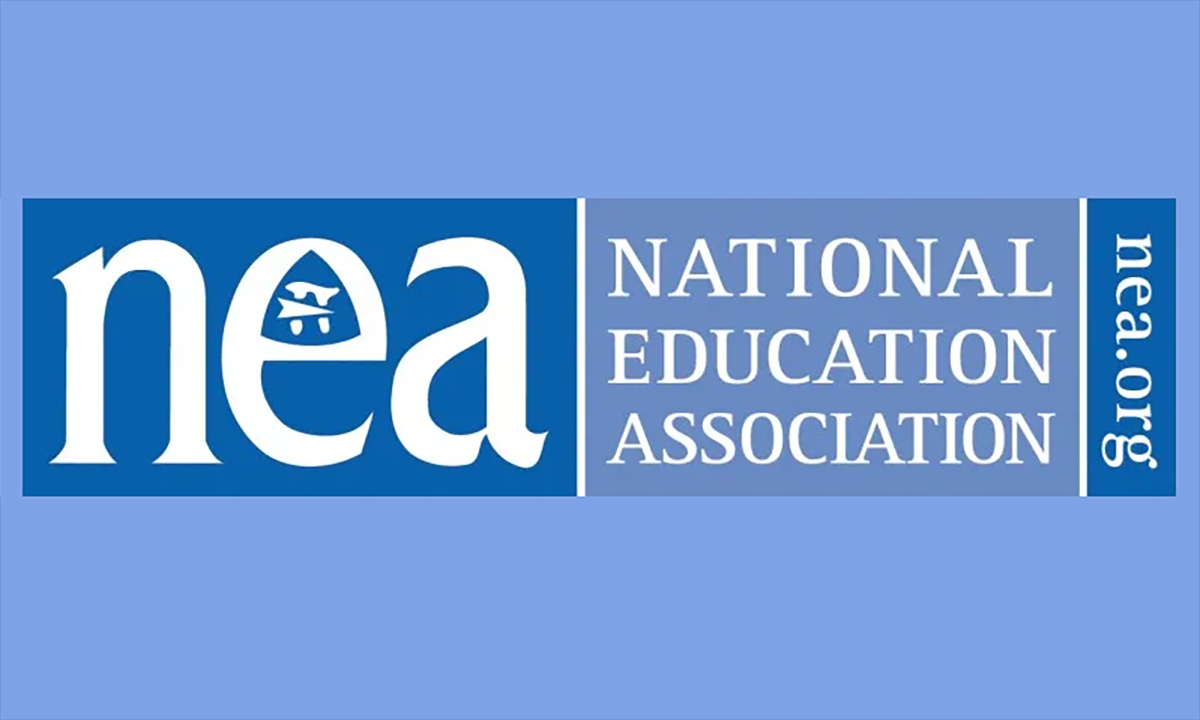 Support The 74's year-end campaign. Make a tax-exempt donation now.
Delegates to the National Education Association Representative Assembly will meet in Orlando in July, and they have a lot to talk about. Some 5,000 participants will ostensibly set the agenda for the nation's largest union, charting a course for official activities for the 2023-24 school year.
There is no limit to the range of matters that come up for debate and inclusion into NEA's policies. Last year's most contentious items were related to Palestinian issues. The internal running of the organization is often given short shrift, but here are two subjects that will occupy the assembly:
Membership: After numbers dropped to levels not seen since 2005, NEA has seen a small bounce so far this school year. In January 2023, the union had 15,000 more members working in public schools than it had in the previous September.
While this was welcome good news, there were a few caveats. During that four-month period, local school districts added more than 195,000 employees, according to Bureau of Labor Statistics data. That means NEA netted less than 8 percent of those new employees.
Additionally, some membership categories were weak. The union's gains in working members were partially offset by the loss of almost 6,000 student members. And the "community ally" category — created in 2019 to allow people who don't work in education to join NEA — holds a grand total of only 132 members.
The politics of convention sites: After being forced to conduct virtual assemblies for two years, NEA held a hybrid event in Chicago last July. Unfortunately for the union, attendance hit historic lows. Fewer than 5,100 delegates participated, with only three-quarters of that number physically present in the hall. This year's convention will be entirely in-person.
Convention venues have become a sticking point for many delegates. NEA New Hampshire's representatives boycotted the 2019 assembly because of what it saw as Texas's discriminatory policies against undocumented immigrants and the LGBTQ community. Similar concerns weighed heavily in the union's decision to move the 2022 convention from Dallas to Chicago.
Despite ongoing feuds with Florida Gov. Ron DeSantis and the state legislature, NEA will hold its event in Orlando this year. The union even asked delegates planning to demonstrate during their stay not to "go rogue," but to clear their organized protests with NEA leadership first.
Further evidence that this is a hot-button issue comes in the form of a proposed bylaw amendment. NEA's current rules forbid holding a national meeting "in any location where any delegates are likely to experience discriminatory treatment." New language would specifically add "which shall include the denial of medical services due to a delegate's ethnicity, race, gender, sexual orientation, and/or reproductive status."
In analyzing the possible repercussions of the amendment, the union's rules committee stated that "because there are now several states in which routine medical services for women and transgender individuals are no longer provided or are more difficult to obtain, implementation of the proposed amendment will require consideration of additional legal information in making decisions about where the RA may be located. In addition, if the amendment passes, additional review of already contracted sites will be completed to determine if the RA can still be held in those locations."
While politics may limit the choice of locales, the shrinking number of delegates widens the field to smaller convention centers. Future assemblies will be held in Portland, Indianapolis and Kansas City.
Two other contentious issues will be side-stepped by NEA procedures. They are:
Presidential endorsements: Some delegates have complained about NEA's presidential endorsement process dating back at least to the 2008 battle for the Democratic nomination between Barack Obama and Hillary Clinton. Those echoes reverberated last month when NEA endorsed Joe Biden for re-election the day after he announced he was running.
Many members are unaware that one person, the NEA president, chooses the candidate. The rest of NEA's representative bodies can either concur or not. Since the union started endorsing U.S. presidents in 1976, no candidate brought forward has been rejected.
The approval for the Democratic Party nomination stops with the union's political action committee council and the board of directors. Convention delegates get no say until the general election endorsement. But by then, of course, the choice is between a Republican and a Democrat, which for the liberal-leaning convention delegates is no choice at all.
Previous efforts to reform the process have been shot down, and the fear of a DeSantis or Trump victory will probably mute any attempts to make a change now.
Abortion: For most of its history, NEA avoided the abortion debate with its stance that it "believes in family planning, including the right to reproductive freedom." This allowed NEA affiliates in red states to assert that the union had no position on abortion.
In 2019 that changed. Delegates approved a new business item that read, "The NEA vigorously opposes all attacks on the right to choose and stands on the fundamental right to abortion under Roe v. Wade." Last year, in the wake of the Supreme Court's overturning of Roe, delegates passed a measure calling on the union to "publicly stand in defense of abortion" and encourage members to lobby and participate in demonstrations.
NEA's actual actions in response to this item, according to an internal NEA implementation report, were to write a letter to Congress, and put an alert on its "action center" web page.
Now that the union is on record as favoring abortion rights, it sees no reason to spend any more time on it than it does with the hundreds of other issues it currently supports or opposes.
Delegates are always free to bring any issue to the floor for debate and vote, but execution is left up to the union bureaucracy. It's important to keep an eye not only on what NEA does, but what it doesn't do.
Mike Antonucci's Union Report appears most Wednesdays; see the full archive.
Support The 74's year-end campaign. Make a tax-exempt donation now.