Allen: Why We Need More Black-Led Charter Schools — and What I've Learned in Atlanta About the Challenges of Running Them Well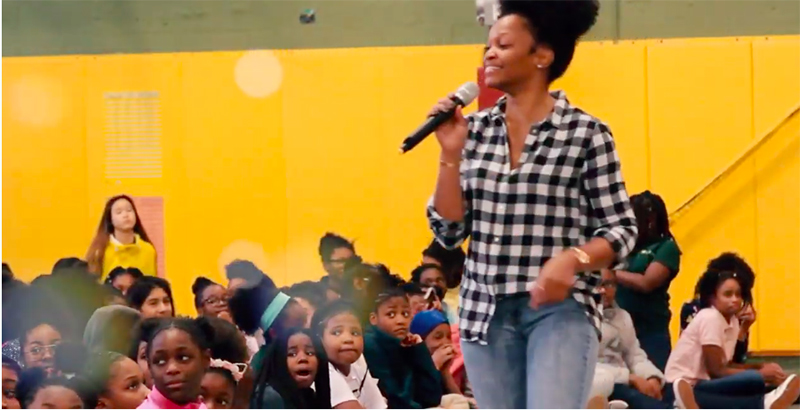 Atlanta, Georgia
Parents across the nation are asking: Why don't we have more black-owned charter schools?
Perhaps they have a point. I have a Twitter follower who occasionally will comment on my tweets. While he supports my advocacy for the success of black boys, he challenges me to break away from the system and start my own school.
"Why don't you reach out to black billionaires and challenge them to invest in schools created by us for us!" After several messages with this same statement, I decided to do something.
I began to include black celebrities and notable figures on my tweets to help spread awareness of the work. One person who liked one of my 5,000 tweets regarding better educational outcomes for black boys was journalist Roland Martin. Martin has consistently challenged the black community in particular to take part in the school choice movement and start building up our own schools.
Let's be real: Operating a charter school is no walk in the park. I am in my second term serving as the chairman of the board of Ivy Preparatory Academy, an all-girls charter school in Atlanta. It's a 24-hour-a-day job, and I'm a volunteer! It's a major investment when you are owner and operator of a charter school. In my time serving on the governance board, there are several things that I've learned that can make or break a school.
Leading a school or school district is not easy. It's not like running a Student Governance Association meeting and having cookies and punch afterwards. There are a lot of major decisions and long nights that go into ensuring that children and families you serve receive the best education possible. Serving as the chairman of the board for Ivy Preparatory Academy has opened my eyes to the urgency for effective leadership in charter schools.
How do we sustain accountability for charter schools? The answers are:
● Building trust with teachers and staff
● Reinforcing support and resources for more early learning centers in areas of at-risk and failing schools
● Creating effective academic support programs for parents to continue education at home
● Fostering strong partnerships with parents and communities
● Ensuring our schools have strong governing boards
Failing schools are a result of a lack of accountability. I've learned this firsthand as a charter school leader and board member. Many times the lack of accountability in schools begins with ignorance. There are a lot of things to learn and master in the charter operating world, especially as a board member. I believe that a challenge charter school boards face is having the capacity to govern. Governance is critically important to maintaining accountability and balance. Effective governance does build effective schools.
Superintendents and school boards play a role in the success or failure of schools. That's why it's important that as leaders we build our team. One misconception is that building your team means putting people on it who will say yes to you and others in positions of power. This is a formula for disaster. You never want to have a team full of yes people. I've seen this too on governing boards. We have to be willing to stand up for what's right for children regardless of what the crowd or politics may say.
When we rebuilt our leadership at Ivy, we looked at our challenges and failures to determine how to bridge the gap to success. You want to look for leaders who can follow just as well as they lead, know their craft, and can produce results for the good of the order. You want individuals who are going to place integrity first and can't be bought.
Leadership has to be effective within a political context, but not driven solely by politics. Reform within the classroom isn't enough. School board members work with superintendents to drive reform for education in order to ensure that the children and families we serve receive the best quality education.
One thing I learned quickly in operating a charter school is that you must know all the ins and outs of your organization and what the issues are. Expect challenges around budget shortfalls, growing numbers of at-risk students, and ever-changing federal and state mandates. Ensuring that financial operations, staff professional development, communication, and academic growth measures have policies to support them — and making certain this work gets done — helps school boards govern effectively. You cannot manage a school district that doesn't have processes and procedures around finances, academic rigor, teacher effectiveness, and communication.
Governance does not mean waving a gavel in the air, passing a motion, and going home. Coming into Ivy, we had a lot of challenges and hurdles to surmount. Planning the success of the school simply can't be done without everyone being involved. This means ensuring that communication between stakeholders is fluid and focused. It also requires that you are planned, focused, and intentional about student/family success.
What's communicated about your school district determines if the public views you as functional or dysfunctional. What's stated about your work is what people will expect. As leaders, you have to ensure that the policies you put into place are effectively working. Our word is our bond. The biggest role of the school board is to make sure that what we say we're providing for children and families is actually happening.
Poor governance is reflected through micromanagement, conflict of duties, lack of communication, and confusion over roles. As leaders, we must focus on creating goals and improving instruction for every child.
Get stories like these delivered straight to your inbox. Sign up for The 74 Newsletter