After the Pandemic Gutted Pre-K Enrollment and With Families Eager to Counter Early Learning Loss, Boston Expands Universal Pre-K and Pilots Program for 3-Year-Olds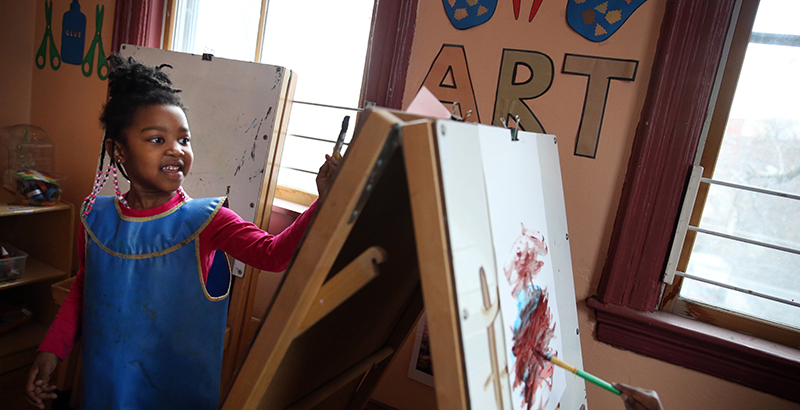 Get essential education news and commentary delivered straight to your inbox. Sign up here for The 74's daily newsletter.
After a year in which the pandemic decimated pre-K enrollment nationwide and with families now appearing eager to counter early learning loss, Boston Public Schools is preparing to expand its universal pre-K program while launching a pilot program for 3-year-olds.
The city's public schools will offer at least 179 more seats in 31 community-based organizations in 2021-22 while some of those community sites will also extend instruction to 3-year-olds in mixed-aged classrooms. In all, the city plans to deliver 6 ½ hours of quality pre-K instruction to about 3,000 students a day in the coming school year.
When former Boston Mayor Marty Walsh made campaign promises for UPK in 2013, the city's eye was on expanding access for 4-year-olds. Boston's UPK Director TeeAra Dias explains that the pandemic has shifted their focus, telling The 74: "now we need to address any learning loss" and look to involve families and children in schooling earlier.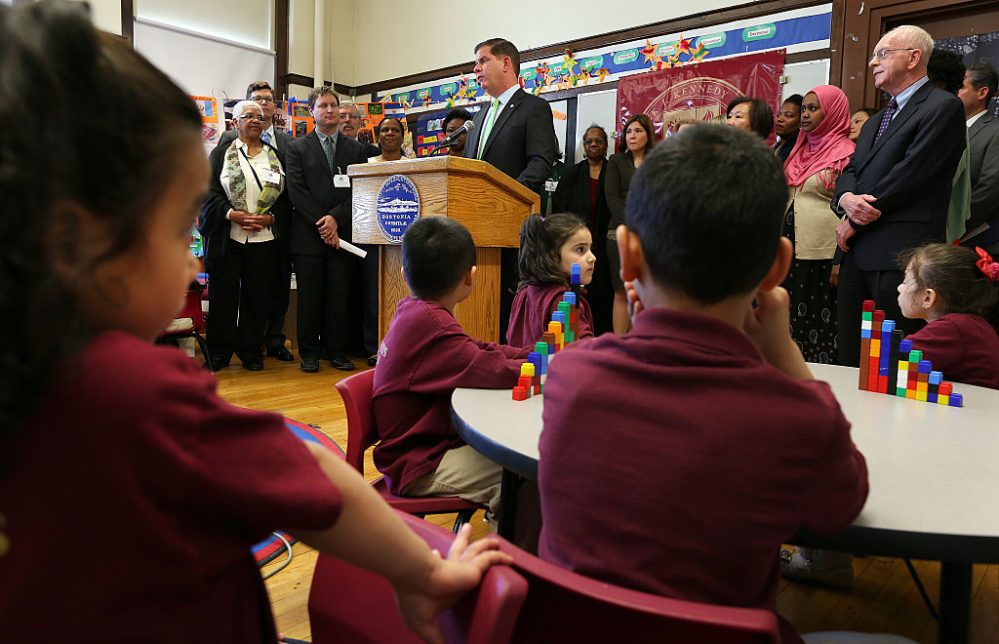 "We want to make sure that we do it right. We want to make sure that we're focused on quality as we've always been, so it's more of a gradual expansion," Dias said. "We want to determine the right classroom configuration — is a mixed-age classroom or 3-year-old classroom best?"
While Boston's UPK expansion mirrors a federal push for early child care investments — President Biden recently proposed spending a historic $200 billion to make public pre-K a reality for the nation's 3- and 4-year-olds — it comes at a time when pre-K enrollment has experienced historic declines.
Nationally, 22 percent fewer students enrolled in pre-K in 2020-21 than the previous school year. Across Massachusetts, 9,440 fewer students enrolled in pre-K in 2020, marking a 30 percent decline from 2019.
Many families delayed their children's start because of the pandemic, and now districts are preparing for a massive rebound in public kindergarten enrollment. Whether that will flow down to the pre-K level in 2021-22 remains to be seen, although interest in social-emotional learning opportunities and closing early learning gaps appears high.
In Florida's Hillsborough County Schools, one of the country's largest districts, a voluntary pre-K program is seeing its enrollment rapidly expand. This fall, they expect around 1,000 students, up from 500 this summer and 300 in summer 2020.
While there isn't yet widespread data on how early childhood enrollment may bounce back in Massachusetts, Boston continues preparations for its UPK expansion. Each community-based organization operating a universal pre-K program will decide whether or not to adopt the 3-year-old pilot model. If a site opts in, Boston's UPK office will support them in preparing 25 percent of their class seats to serve the younger students.
Given that some organizations operate specialized programs, for low-income or unhoused families, the flexibility allows sites to assess whether the model is feasible and aligns with community needs.
The City of Boston began formally funding community sites to operate quality UPK in 2019, with Mayor Walsh committing $15 million dollars to a "Quality Pre-K Fund." Community organizations apply for grant funding and support, but whether or not they ultimately run pre-K programs during the school year is a matter of supply and demand.
The demand, which helps determine the number of seats and community sites prepared, has been tricky to determine — even before the pandemic upended traditional enrollment patterns. Boston's UPK office gets a sense of neighborhood need and available high-quality, licensed programs in a given area. "Even if we don't fund [a community UPK program] for seats, we fund them to onboard them and help get them ready," Dias said.
Critics of the wider UPK program often point out that the number of seats available are frequently less than the estimated 4-year-old population in the city. Going by population estimates alone, though, doesn't account for the families who opt for alternatives outside of Boston Public Schools.
To get a more accurate pulse, the UPK office also assesses how many BPS families enroll students in first and second grade, and how large the gap is between that number and existing UPK seats.
Still, Dias notes enrollment hovers around 85 percent of available seats. There's layers behind why some go unfilled: whether a family doesn't feel comfortable with in-person schooling, their preferred program site has been filled, or not knowing the program is free and has a rolling application.
In Chicago, updated marketing and centralized application systems sparked an uptick in pre-K enrollment for Black and low-income students. Boston has similarly adapted its UPK application and outreach in the hopes to close its own racial enrollment gaps in early learning.
Alexandra Smith, communications and marketing manager for BPS's early childhood division, said they're reflecting on how to build public awareness for UPK and connect more deeply with neighborhoods. As a citywide program, they lean on partnerships with the Office for Immigrant Advancement and Office for Women's Advancement.
"We're trying to figure out who could help us reach these prospective families — where they're located, what materials they need to access, and how they prefer to receive information," Smith said.
Boston Public Schools ran ads for the UPK application on the side of city buses and within train stations, along with mobile app advertisements, in the summer and fall of 2020. For a personal approach, UPK's family engagement coordinator reaches out to interested families to let them know how many seats are still available in their preferred program and facilitate tours of program sites.
The 2021-22 UPK application rolled out in late March, about five months ahead of last year's, giving families more time to engage with the centralized portal and program sites. An early pulse of applications shows sizable interest from families, Dias says, and aligns with seats available so far.
Outreach efforts and enrollment for Boston's UPK run throughout the upcoming school year; there's no cutoff for a family hoping to secure a seat for their child.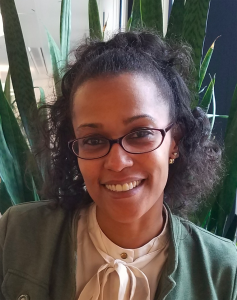 "I have confidence that we're going to be able to fill the seats early," she said.
Given that research shows the positive social and emotional impacts pre-K can have for young people, filling seats remains a priority for the city as Boston schools adapt to pandemic learning loss and address student mental health concerns from isolation.
A recently published study of Boston 4-year-olds, admitted to limited seats via lottery from 1997 to 2003, found that those who did attend had higher high school graduation and college enrollment rates and less behavioral challenges or suspensions.
The National Institute for Early Education Research's director, Steven Barnett, has seen states embrace 3-year-old instruction for years through programs like Head Start, though the growth has been slow.
"Our research in New Jersey has certainly convinced us that if you have a high quality program designed for 3- and 4-year-olds, you definitely get larger impacts from two years than one year," Barnett said.
At the same time, Barnett cautions against any federal initiative for public pre-K from moving too swiftly. In order to fulfill Biden's expectation of 70 percent of eligible children enrolled in pre-K within a decade, he says there must also be capacity at the Department of Education to conduct research on programs, develop standards, and then assist states in adjusting or building their iterations of UPK.
Currently, 44 states and the District of Columbia offer public preschool programs that serve more than 1.6 million children, according to a report from Barnett's Rutgers University-based institute from the 2019-20 school year. Only some offer full-day programs that are universal or nearly universal, and only two states reach 25 percent of their 3-year-olds.
"You can't do this overnight," Barnett said. "If we're going to build this system, we have to take the programs that kids are in now and that we have, and transform them into high quality."
Support The 74's year-end campaign. Make a tax-exempt donation now.