Advocates File Appeal With the State Charging L.A. Schools, County Still Not Accounting for More Than $1B in Funding for High-Needs Students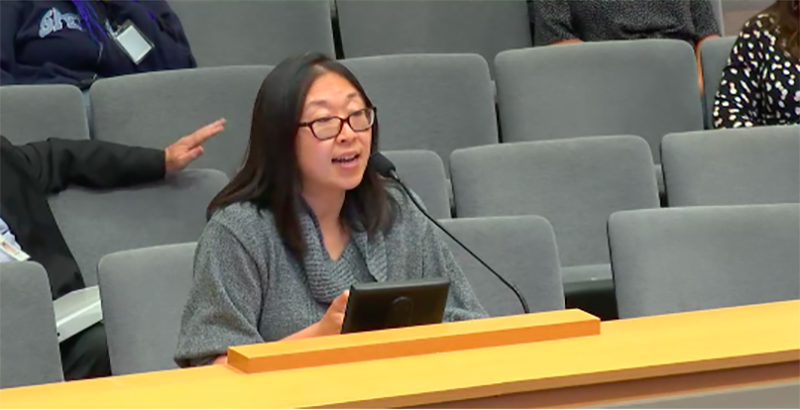 The California Department of Education is being asked once again to intervene in a legal complaint that charges L.A. Unified and its county overseers with failing to ensure that high-needs students receive the more than $1 billion annually they are due in state funding.
Public Advocates and the Covington & Burling LLP law firm — acting on behalf of two district parents — appealed to the state Friday after the district last month roundly dismissed charges made in the groups' July complaint that it doesn't transparently document how $1.14 billion in annual state funding earmarked for low-income students, English learners and foster youth is resulting in improved services for those students.
L.A. Unified "has willingly accepted the disproportionately greater increase in funds it has received as a result of its high need student population relative to other districts," the appeal read. "In return, LAUSD must meet the same transparency and engagement requirements as all other districts."
Including the $1.14 billion, L.A. Unified receives more than $5 billion annually from the state's education funding formula. If the state, which initially declined to get involved, steps in, it could force the district to continue reworking its recently approved LCAP (Local Control Accountability Plan) for the current 2019-20 year. The LCAP is a behemoth document that all California districts are required to submit annually to outline their goals and actions for boosting student outcomes over a three-year period.
The school board tepidly passed the latest version of its LCAP Oct. 1, after district officials produced two revised iterations last month in response to the legal complaint. The deadline for approval by the L.A. County Office of Education is Oct. 8.
Only one board member refused to green-light the LCAP, expressing earnest concern with parents' inability to understand the document. Some 25 people spoke solely on the LCAP agenda item at the Oct. 1 meeting, many of them parents pleading with board members to reject it and implement a more robust parent engagement process.
"All [speakers] are talking about is the lack of transparency and training for parents to become partners. I don't understand — this is the fourth year I've heard the same story," Scott Schmerelson said. "Something is very, very wrong."
Some of the unresolved issues cited in a memo leading up to the appeal:
●  The continuing practice of "bundling multiple, separate, and often unrelated programs" under a single umbrella category in the LCAP that "prevents stakeholders and the public from seeing how much money is spent on each program."
● Failure to accurately document expenditures. According to a Public Advocates memo, the district changed the wording of a $238 million expenditure in the latest LCAP from an "increase in salaries for teachers of high-need students" to "Additional Teachers" without any explanation. In another case, the memo says planned expenditures for English learners tripled from $7.8 million to $22.9 million between the two LCAP updates last month, but "none of these radical shifts were explained."
● The lack of a "meaningful community engagement process." L.A. Unified offered a five-day window for public feedback in mid-September on the 274-page document.
Nicole Ochi, lead attorney for Public Advocates, acknowledged in a call Friday the challenge L.A. Unified faces in rendering the information accessible — making ongoing pressure from advocates necessary, she said.
"It is hard for a district the size of LAUSD to completely transform things in a short amount of time, especially if they don't have the processes in place to do that, and they don't have a culture necessarily to do that," Ochi said. "I'm not surprised that despite their efforts it still falls short — but I think the continued advocacy and pressure will hopefully result in those changes happening."
The same parties have taken the district to task before. Along with ACLU of Southern California, they last sued L.A. Unified in 2015 for allegedly misallocating $450 million annually in funds designated for high-needs students. They won, with the resulting 2017 settlement prompting a $150 million payout over three years to 50 of the district's highest-needs schools.
Next steps in this latest case remain unclear, however, until the state education department responds. It "received the appeal and [is] in the process of reviewing it," a spokeswoman confirmed in an email Monday. She added that the state has 60 days to issue a decision.
The district on Monday also confirmed it had received the appeal late Friday and said it was reviewing it before deciding on next steps.
A promise to do better next time
In the July legal complaint, L.A. Unified's LCAPs — past and present — were described as so "opaque" and "rife with fundamental errors" that they not only fail to identify how high-needs students are benefiting from targeted funding but also "undermine basic notions of transparency and equity and thwart meaningful efforts at local engagement and accountability."
Public Advocates and Covington & Burling LLP had asked the state to intervene immediately, circumventing regular procedure. But because the county Office of Education had until Oct. 8 to approve the district's 2019-20 LCAP, it was re-routed to the district and the county first.
L.A. Unified proceeded to produce two updated versions of its LCAP in September: one on Sept. 12 and another on Sept. 20. Public Advocates said in a statement that the updates "provided more detailed descriptions of services, reflection of effectiveness, and disaggregation of expenditures." It added, however, that even the latest LCAP remains "legally deficient," appearing to "wordsmith its way out of fundamental transparency and accountability problems."
District officials, while noting a few corrections, dismissed arguments of legal deficiency in a formal Sept. 20 response. They argued that "with a district as large as LAUSD," addressing all services at a "granular" level would "make the LCAP unnecessarily cumbersome and inaccessible to the public." It added that since the LCAP is reformatted every three years — with the 2019-20 document the last in the most recent three-year cycle — next year made more sense for implementing any significant structural changes.
"The District felt it would be inappropriate to substantially restructure its actions in the third and final year of its three-year LCAP, but may make such changes for the 2020-23 LCAP," the statement read.
LAUSD Response to Public Advocates LCAP (Text)

The appeal to L.A. Unified's formal response, filed Friday, called the district's legal assertions "erroneous." It asks the state to "deem LAUSD's September 20, 2019 Board-approved amended LCAP fundamentally deficient and order LAUSD to further revise its 2019-20 LCAP." The parties also hope the appeal will result in "more clarification, for LAUSD and for other districts as well, about how to interpret the law," Ochi added.
Although they hope the LCAP is revisited, Ochi acknowledged that it's possible that the state might just "order [LAUSD] to stop doing these things going forward."
A prescription to "do better next time" was an overarching theme of the Oct. 1 board meeting. Board members approved the Sept. 20 version of the LCAP in a 6-1 vote, despite all of them expressing some level of wariness about the document's existing deficiencies.
"We do have a new opportunity to reset [with the next three-year cycle] ….which is ultimately why I'll support it, though somewhat reluctantly," board member Nick Melvoin said at the meeting. He added, "If next year's LCAP isn't a more user-friendly and visionary document, I'll be voting 'no' … [But] if we deny the LCAP at this late stage, funding for our most vulnerable students that we've heard a lot about will be put in jeopardy, as will our entire budget."
Board member Kelly Gonez said similarly. "While I don't feel great," she said, "I don't know that voting 'no' solves any of the problems that are raised."
Support The 74's year-end campaign. Make a tax-exempt donation now.