In New Legal Complaint, Los Angeles Parents Say School District Is Failing to Ensure $1 Billion Is Going to High-Needs Students Annually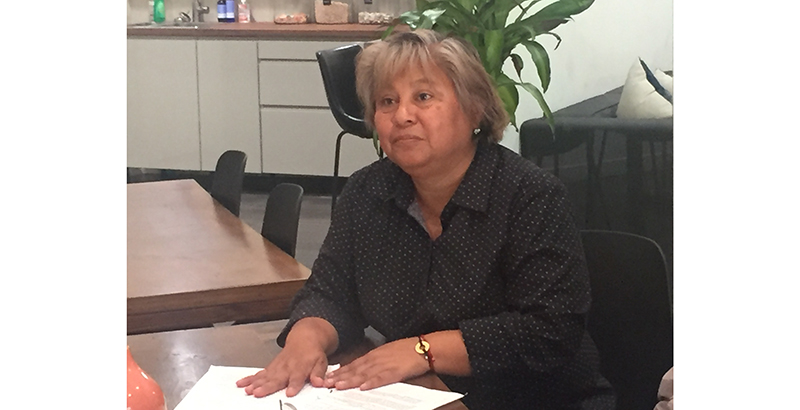 *Updated July 23:
The California Department of Education on Monday declined to directly intervene, and sent the legal complaint to L.A. Unified and the L.A. County Office of Education to "promptly investigate." The district and the county have until Sept. 20 to respond. See the CDE letter here.
A June 28 version of L.A. Unified's LCAP, which included changes made without public input, is also no longer on the district's website. A district spokesperson could not immediately respond to a request for comment. A Public Advocates spokeswoman said in an email Tuesday that the June 18 LCAP is the one that is now in effect.
Initial post:
L.A. Unified and its county overseers have failed to ensure that high-needs students are receiving the more than $1 billion annually they are due in state funding, a new legal complaint claims.
So the complaint, filed Thursday on behalf of two L.A. Unified parents, is asking the state to force the nation's second-largest school district to be more transparent in its budget and spending plans.
The Public Advocates and Covington & Burling LLP law firms filed the complaint with the California Department of Education. The two firms, along with ACLU of Southern California, last sued the district in 2015 for allegedly misallocating $450 million annually in funds designated for high-needs students. They won, with the resulting 2017 settlement prompting a $150 million payout over three years to 50 of the district's highest-needs schools.
It's unclear what impact the new complaint could have, as the state has yet to respond.
The complaint cites "fundamental" transparency concerns in particular with L.A. Unified's 2018-19 and 2019-20 Local Control and Accountability plans.
California districts are required to submit "LCAP" plans annually that outline their goals and actions for boosting student outcomes and provide evidence that state funding is generating increased or improved services for pupils. L.A. Unified receives more than $5 billion from the state's education funding formula each year, about $1.1 billion of which is earmarked for increasing or improving services for low-income students, English learners and foster youth.
However, the complaint claims L.A. Unified's LCAPs are so "opaque" and "rife with fundamental errors" that they not only fail to identify how high-needs students are benefiting from this targeted funding but also "undermine basic notions of transparency and equity and thwart meaningful efforts at local engagement and accountability."
L.A. Unified's LCAPs "seem to be getting worse over time," said John Affeldt, lead counsel for Public Advocates, which he called one of the most active groups in California helping districts implement the state's funding formula. "Most districts, we see them getting better" the longer the funding formula has been in effect. But in L.A., "Now we can't even see what you're doing. So we need you to come to the table" and explain.
Among the accusations listed in the complaint:
● That the district submitted a revised, updated LCAP to the county on or around June 28 — 10 days after the school board approved it in tandem with the 2019-20 budget — without required public notice and dialogue. (See Exhibit 6 of the complaint filing for highlighted changes between the June 18 and June 28 versions).
● That the district's LCAPs "bundled" information on services being provided into broad categories, "which prevent the public from seeing what specific actions the district is undertaking, how much is spent on each and whether the actions can be legally justified."
● That the district reported $340 million in expenditures designated for high-needs students in 2017-18 that the complaint states was not explained or accounted for, and therefore might have been misappropriated.
The complaint is asking the state department to declare the June 28 LCAP "invalid," deem the June 18 LCAP "fundamentally deficient" and order L.A. Unified to "wholly revise" the LCAP as soon as possible so that it clearly identifies each service and action, their respective costs and their justifications for "properly serving high need students."
It's further asking the department to "order [the L.A. County Office of Education] to approve that LCAP only if it satisfies" legal standards. The county is co-cited in the complaint because it's tasked with reviewing and approving the district's LCAP each year.
When asked if one of the complaint's goals was financial reparations from the district, Affeldt said, "First and foremost, we need clarity."
"There may be some questionable practices going on," he said, "but we won't know for sure until we have clarity."
Ana Carrion, one of the parents behind the complaint (the other is Elvira Velasco), told LA School Report through a Spanish translator that she and other parents were inspired to take legal action after they struggled to understand the LCAP's contents and felt the district was failing to engage them in the process. It was especially personal because her 12-year-old son qualifies as a low-income student who receives extra funding under the state's formula.
"We were seeing this lack of accountability, lots of money at stake, and [we] didn't understand how the whole thing worked exactly," said Carrion, whose son attends a school in District 1. "What I would really like to see from this complaint is equity for kids, for the kids who are of high [need] in the district. And a real transformation in the schools for them."
The complaint comes weeks after parent outrage with the 2019-20 LCAP and new budget boiled over at two school board meetings in June. The district's bid for its first parcel tax also floundered last month, with many opponents citing waning public trust.
With the complaint filed, the next step will be getting the state department's response as to whether it will intervene. Affeldt said that's normally within 10 business days of the complaint's filing.
While a complaint like this would typically be filed first with the district and county, doing so, the complaint stated, would "be futile," as the county failed to act on concerns expressed last year. If the state declines to step in, though, Affeldt said they would file directly with the district and county, which would then have 60 days to investigate and provide a response.
An L.A. Unified spokesperson wrote in an email Thursday that the district "received the complaint this morning, and we are currently reviewing it." The county similarly confirmed Friday that it "has received the complaint and it is currently under review."
Affeldt can't predict the state's actions, he said. But he's hopeful.
"I'm confident we have a strong complaint," he said.
Support The 74's year-end campaign. Make a tax-exempt donation now.