Advocates Urge New Jersey Lawmakers to Make School Meals Free for All Students
About 26,000 new students became eligible for free meals this school year. Advocates want to see the program expand even more.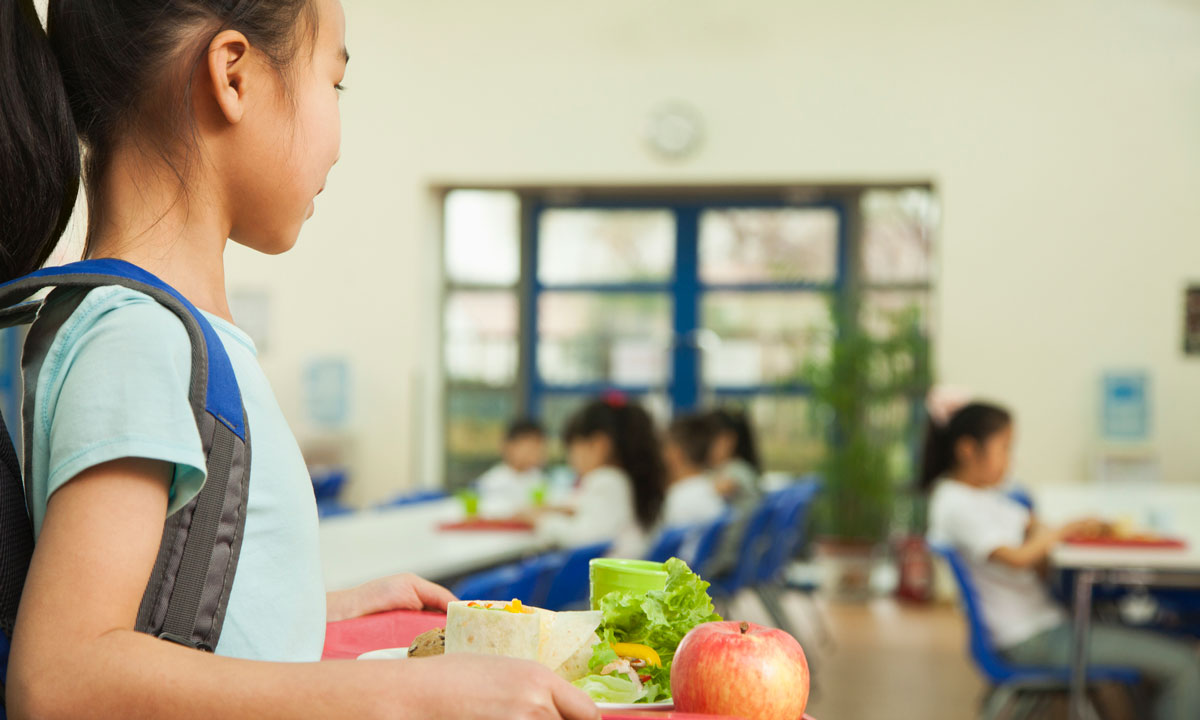 Get stories like these delivered straight to your inbox. Sign up for The 74 Newsletter
As New Jersey students returned to classrooms this week, the number of them eligible for free or reduced school breakfast and lunch jumped — and hunger insecurity advocates are eyeing ways to make those meals free for all children.
"We are hopeful — since New Jersey has done so much and really led the way in addressing hunger and food insecurity — that in this next legislative session, they can get a school-meals-for-all bill passed," said Lisa Pitz of Hunger Free New Jersey.
About 26,000 new students became eligible for the free breakfast and lunch program this school year thanks to a bill Gov. Phil Murphy signed into law last September. That's in addition to the more than 395,000 children who received free or reduced breakfast and lunch between 2019 and 2020, the most recently available data.
The law, known as the Working Class Families' Anti-Hunger Act, expanded eligibility to families who earn 200% of the federal poverty level. That translates to households with three children earning $46,060 maximum, or for those with two children, $36,620.
It also requires all school districts to provide a free school breakfast and lunch program and to publicize its availability to their communities.
While experts applauded the new law, signed soon after pandemic-era federal programs providing free lunches expired, nutrition experts and food hunger advocates want to see more action from state lawmakers.
"There's definitely interest at the state level in going for a universal meals program for the state. It's just a matter of getting everyone on board and finding the will to do it," said Sal Valenza, public policy chair for the New Jersey School Nutrition Association.
The Assembly passed a bill (A5684) in June that would further expand eligibility for free and reduced school meals for the 2024-25 school year. The bill would also require the creation of a task force that would study school food security issues and recommend state- and federal-level action.
A spokeswoman for Assembly Speaker Craig Coughlin (D-Middlesex), a prime sponsor of the legislation, said he believes every child should have access to meals at school, and the bill advanced in June will "put New Jersey on the path to accomplish that goal."
The bill still needs to advance in the state Senate, where it has yet to be heard in committee. It is expected to cost the state about $57 million.
A more expansive bill that would phase in free school lunches for all students by 2028 advanced out of an Assembly committee in June but did not win full approval before the Legislature went on its summer recess. Under that bill, which is estimated to cost the state more than $500 million after it's phased in, New Jersey would join a handful of other states to provide free school meals for all students. Last month, Massachusetts officials made school lunches available to all public school students regardless of income level.
But New Jersey would be an outlier by using the phase-in approach, noted Pitz.
"Really, the time to act on this is now," she said. "We don't ask our kids to pay for their textbooks or when they take the bus. School meals should just be part of their school day so that all kids can learn and grow to their full potential."
New Jersey Monitor is part of States Newsroom, a network of news bureaus supported by grants and a coalition of donors as a 501c(3) public charity. New Jersey Monitor maintains editorial independence. Contact Editor Terrence McDonald for questions: info@newjerseymonitor.com. Follow New Jersey Monitor on Facebook and Twitter.
Get stories like these delivered straight to your inbox. Sign up for The 74 Newsletter