Aldeman: Two Alternatives to New York City's Teacher Pension System, Which Most Retirees Will Never Collect From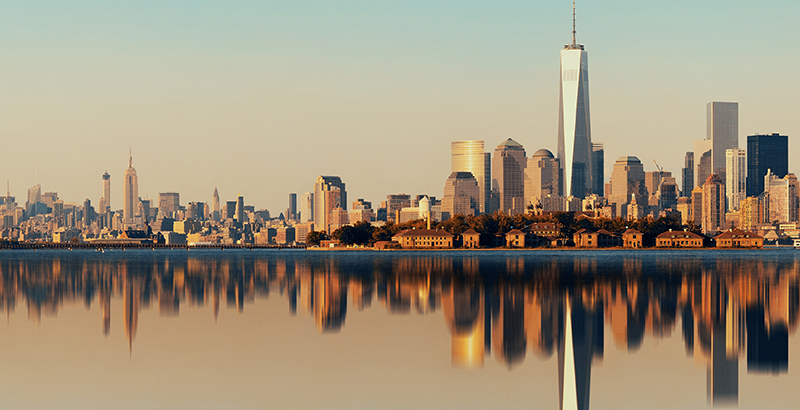 I was in the midst of debating a New York City teacher about her retirement plan recently when it dawned on me that we were talking about different things.
The city runs two retirement plans for public school teachers under the same Teachers' Retirement System umbrella. The system is underfunded by $29 billion, forcing the city to contribute 42 percent of each teacher's salary toward the plan.
The part of the system that I was talking about is the city's mandatory defined benefit pension plan, which offers benefits based on a formula tied to an employee's years of service and final salary. That plan suffers from all the major problems of traditional teacher pension plans: It's the leading cause of the system's debts, while its back-loaded benefit structure provides real retirement security to only a small fraction of long-serving members.
In response to these financial pressures, the state of New York has created new, less-generous tiers for workers, depending on their hire date. There are now six tiers, and the newest one requires teachers to stay for 10 years before they qualify for a pension. That waiting period would be illegal in the private sector, and less than half of New York City teachers remain in the system that long.
Those are the problems I was talking about.
But my unionized friend was talking about something else — the other plan under the retirement system umbrella — and touting the guaranteed 7 percent rate of return she will collect on her contributions. I didn't realize it at the time, but in the optional plan she was discussing, I saw a path toward not only improving the city's benefits but fixing the entire system.
In addition to the traditional pension plan, New York City offers its teachers a voluntary retirement plan called the Tax-Deferred Annuity program. This functions as a mix of a pension and a defined-contribution plan like a 401(k). Workers can choose how much to kick in, up to maximum limits set by the federal government. The city does not contribute, so there's no employer match.
But unlike a traditional 401(k) plan that subjects workers to the whims of the market, the New York's annuity plan guarantees employees the 7 percent return that the teacher I was chatting with was talking about. Workers who are ready to retire can convert their balance into an annuity that pays out monthly benefits for life, just like a traditional pension.
These features make the annuity plan popular among teachers, but it doesn't have to just be an added feature for those who want it. Because the annuity program offers a steadier benefit accumulation than the pension plan does, the city could make the annuity program the default retirement option for all new teachers, thereby reducing the city's chances of adding to its already-large unfunded liabilities while producing a better, more portable benefit for workers.
That would require two key changes.
First, no financial expert other than perhaps Bernie Madoff would recommend guaranteeing workers a 7 percent investment return on their own contributions. Indeed, when other state and local governments offer their own versions of the program — often referred to as a cash balance plan — they set the guarantee at a more moderate level.
Second, to turn the voluntary annuity program into one that provided sufficient retirement savings for all workers, the city would have to start making direct contributions toward it. Believe it or not, there is money to do this. Yes, the city pays 42 percent of each teacher's salary toward the retirement system, but only 30 percent of that goes toward worker benefits (about 12.75 percent of each teacher's salary). The rest is dedicated to paying off the system's unfunded liabilities.
So the city could afford to pay the same 12.75 percent into teacher annuity accounts while still making payments toward the existing unfunded liabilities. In contrast to the traditional pension formula, which delivers sufficient benefits only to the longest-serving teachers, structuring the annuity program this way would put all workers on a path to a secure retirement, no matter how long they served.
A number of state and local governments have already made the switch. Nebraska state employees, Kansas teachers and Texas county and municipal workers are all enrolled in similar versions.
Even if expanding the annuity program is a step too far, the New York legislature could at least give public school teachers the same options as it does other state employees. When the state created a Voluntary Defined Contribution plan in 2012, it allowed workers to qualify for retirement benefits after just one year of service, compared with 10 under the pension plan. But unionized employees were specifically excluded from joining.
Giving teachers the option to join either alternative plan would be better than forcing them into the traditional pension system, where only the lucky few will earn a decent retirement benefit. Such a change could keep contributions constant and preserve the benefits promised to current and future retirees, while putting all new teachers on a better path to a secure retirement.
That would be a win-win solution all New York City teachers could love.
Chad Aldeman is a senior associate partner at Bellwether Education Partners and the editor of TeacherPensions.org.
Get stories like these delivered straight to your inbox. Sign up for The 74 Newsletter