8 Ways Colleges Are Stepping Up After Roe Reversal
From reforming attendance policies to expanding medication abortions, institutions are playing a critical role in supporting pregnant students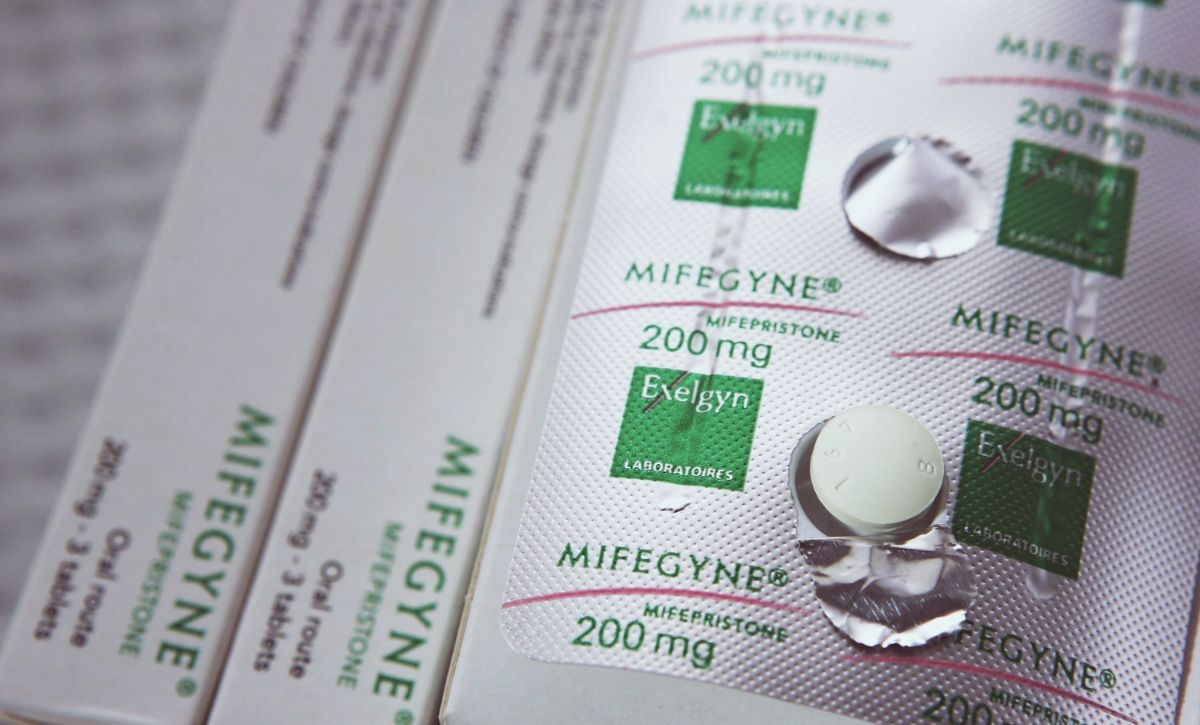 Get stories like these delivered straight to your inbox. Sign up for The 74 Newsletter
After the U.S. Supreme Court overturned Roe v. Wade protections for abortion, advocates say colleges and universities must step up and support pregnant students.
"I think that the responsibility to provide access to care increases with this reversal… especially in banned states," said Tamara Marzouk, director of abortion access at Advocates for Youth, a national nonprofit supporting students' sexual health and rights.
For some schools in the 21 states where abortion is still protected, expanding access to procedural and medication abortion — via oral pills mifepristone and misoprostol — is well underway. 
Regardless of state policy, advocates contend higher education institutions can better support pregnant and parenting students through a variety of pregnancy outcomes. Failure to do so could prove disastrous for enrollment — particularly for low-income and Black students, underrepresented in higher education and most likely to have compounding barriers to abortion care.
Below are eight examples of how colleges are supporting students' ability to continue attending school while navigating pregnancy:
1. Where still protected, providing on-campus abortions
Given the Dobbs ruling, clinics have already begun to see an overwhelming influx with people traveling for care — which has always impacted students whose campuses are at times dozens of miles from the nearest service provider.
"Colleges and universities really have a responsibility to provide abortion on campus to alleviate that burden on clinics, and to cut down travel time for students," Marzouk added. "When a person has to travel for an abortion, and really no matter how far, they're often missing classes, unable to complete schoolwork, missing their jobs or internships."
The University of Illinois – Chicago has offered students access to medication abortions since 2006; by next January, every public university in California must legally provide the same. A replication bill in Massachusetts has been introduced; interest is growing in New York and Washington state as well, said Marzouk.
At the University of Massachusetts – Amherst, the system's largest where students would travel over two hours one-way by transit to reach the nearest facility, access to medication abortions will begin this fall.
2. Reforming attendance policies
Though schools are required under federal Title IX regulations to excuse "medically necessary" pregnancy-related absences, including abortion and miscarriage, recovery may well last longer.
Some schools, such as Minnesota State University, offer transparent and flexible attendance and leave policies. Having such school-wide policies and staff who advocate on students' behalf with professors keeps them informed of their rights and prevents students from being arbitrarily penalized.
3. Establishing emergency funds for travel, care
Aboritions are expensive: The average cost of medication ranges from $300 to $750; during the first trimester, the cost of procedural abortions can reach up to $1,500 without insurance. These estimates do not include any visits with a provider, travel or lodging costs.
Given that about 59% of people seeking abortions already have children and are balancing financial obligations, the cost is prohibitive.
Advocates recommend schools establish emergency funds — at times used to support young people to travel after the death of a family member or purchase necessities — or expand existing funds to support students seeking to terminate pregnancy.
4. Expanding on-campus reproductive healthcare services
Activists contend expanding free and affordable on-campus healthcare to include prenatal care, birthing services, STI screening and emergency contraceptives can help support students navigating barriers to care in a post-Roe world.
The University of Kentucky, for example, offers discounted contraceptives and Plan B without prescription for all students.
Additionally, schools can tap into peer networks as part of their services, said Marzouk. Advocates for Youth offers six-week abortion doula training — where students learn to provide emotional or physical support to others seeking abortion care.
5. Reforming exclusionary housing policies
Roe's reversal means some students may be be forced to become parents. Yet college housing policies are not always inclusive to family living. In 2015, at least 87 colleges required students live on-campus in their first year. The University of North Texas, where abortions will be banned after six weeks, is one of them.
Campuses like Pennsylvania State have adapted policies to better meet needs of parenting students by offering family housing and free or subsidized child care. The University of Rhode Island also offers parenting undergrads the option to live in graduate, suite-like housing.
6. Formally recognizing reproductive rights groups
In some southern and midwestern states, campuses "have not been friendly" to reproductive justice or pro-abortion organizations, said Marzouk. Student activists in Texas and Ohio sometimes operate externally, but that means they may not be able to access the same buildings or funding that other student groups can.
"We also know that young people go to each other," Marzouk added. "Even if a smaller group of students knows exactly what services are available on campus, [they're] ensuring that campuses are facilitating that communication within the student body."
7. Ensuring inclusivity & privacy
Any student, regardless of their gender, may need to access an abortion. Abortion activists encourage the use of inclusive language so as to not repeat the transphobic and homophobic rhetoric often adopted by politicians and service providers who exclusively use "women" in materials, or seek out a "husband's" consent for a hysterectomy, for example.
Colleges can also ensure confidentiality and privacy policies are well-known, so that students know what to expect if they ask for temporary leave, Marzouk said.
8. Freely publicizing information
"It's one thing for a service to be … offered very quietly and privately and it's another thing for a service to be out there in the community known about and really inclusive of all students," Marzouk added.
For example, the fact that Plan B, used as an emergency contraceptive and offered at school health centers, may lose effectiveness for people weighing over 165 pounds is commonly ignored — students may use it unknowingly unless informed otherwise.
And where campuses do not yet offer medication, students are able to manage their abortion on their own through Plan C — which mails pills to residences. Yet awareness for this option is still growing. The 74 was unable to find a university health page that communicated this mail-in service as an option.
At higher education institutions, students may find it difficult to find what services are available to them on-campus in an online search. Utilizing social media, emails, student groups, and orientation to include reproductive healthcare information, activists say, is key to expanding access right now.
Get stories like these delivered straight to your inbox. Sign up for The 74 Newsletter