Parents Are Owed the Truth About Learning Loss. NAEP Proves It
Rotherham: New data should end any hesitancy about providing an honest accounting of the scale of the problem and what must be done to fix it — now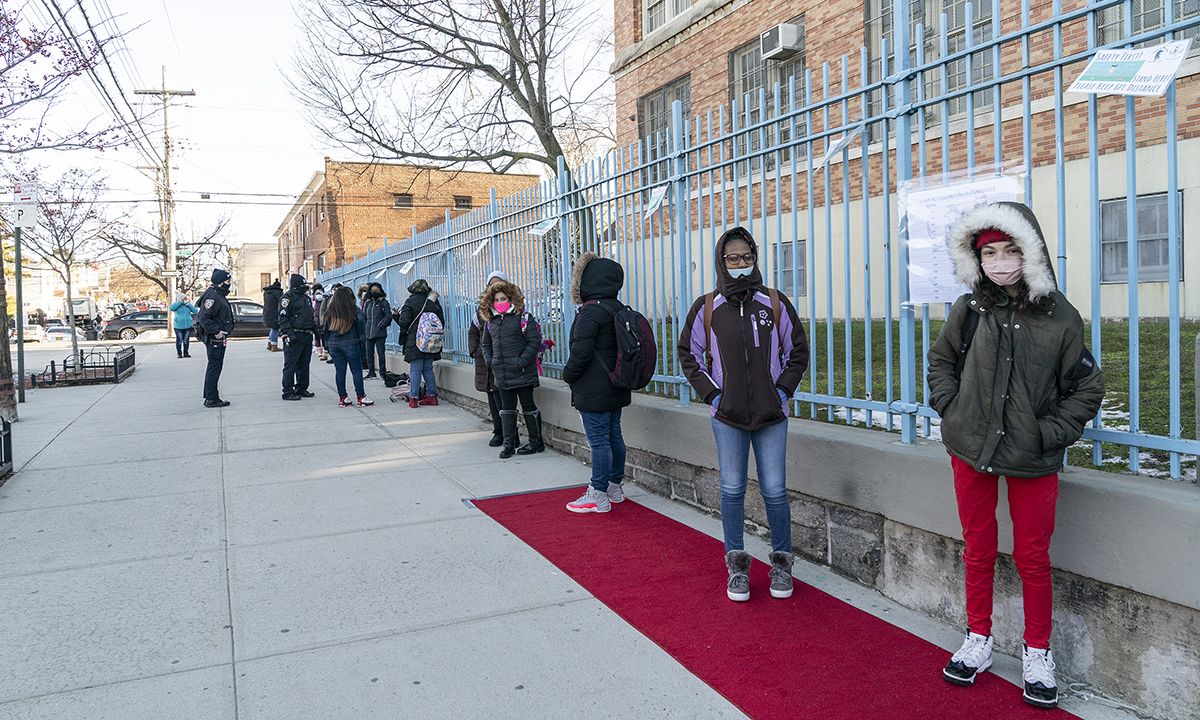 Support The 74's year-end campaign. Make a tax-exempt donation now.
The disaster and inequity of pandemic policies is now in clear focus. The state NAEP scores released Monday underscore and quantify just how much of a catastrophe pandemic-era school policy and practice was for students — especially the youngest and those already struggling in school. These data build on and confirm previous evidence we saw through the NAEP as well as results from the ACT and data from vendors such as NWEA and Curriculum Associates. This much converging data is hard to brush away. As the president himself might say, it's a big ******* deal.
No state improved since 2019, the last time the NAEP state assessment was given. That's not surprising, given the past few years. What staggers is the scale of the declines — especially in math. Multiple states saw drops of more than 10 points in math at the fourth- and eighth-grade levels. Reading results, too, were adversely impacted — again, sometimes substantially. There is the occasional bright spot, yet overall it's an across-the-board disaster for the United States.
Most worrisome for those concerned about equity: Students already furthest from success in school were most impacted. In fourth-grade math, the number of students at the below basic level jumped 6 points. It was 7 points higher in eighth-grade math. In plain terms, that means 38% of eighth-graders are at a level in mathematics that leaves them functionally unprepared to fend for themselves in the world, let alone pursue success in various college and career opportunities. And remember, these downward results were evident even before COVID cold-cocked schools. In 48 states, more students performed at "below basic" on eighth-grade math than did in 2019. In many states, the number of students at that bottom tier grew dramatically because of the past few years.
It's not an overstatement to say that a lot of progress made since the 1990s is being vaporized. Here are results for Virginia, where I am on the Board of Education, for instance. Many schools in the commonwealth were closed for in-person instruction longer than anywhere else, and the results are nothing short of devastating.
But on the big political question — red versus blue states — NAEP offers a mixed verdict. The much-anticipated Florida results are not the boon to COVID-contrarian Gov. Ron DeSantis that his adherents had hoped, showing a more-or-less average impact. Catholic schools, which reopened sooner than most, saw positive results in fourth grade but negative impacts in eighth. Overall, charter schools were not immune. A few urban districts bucked the trend, raising the question of whether this was more about implementation than broad closure policies.
The problem is, though, it's almost 2023 and we're still arguing about what happened in 2020 and 2021. Our politics are stuck in the past rather than looking forward. And as a result, too many leaders are still not mustering the political courage to level with parents about the future.
Schools have obfuscated about what learning loss even means. Insufficient attention to helping teachers communicate effectively with families means parents are left confused about reading and math achievement. Some professional development focuses on helping teachers distract attention from objective measures of reading and numeracy. Leading newspapers have misled readers about whether any of this even matters. States like New York and California have dragged their feet on releasing test score data, while in other places, school officials are minimizing the importance of standardized exams.
The overall fecklessness, irresponsibility and almost total attention to politics and public relations rather than kids surprises even cynical observers of the sector. The noise-to-signal ratio is difficult for families — who have a lot on their plate besides this — to sort out.
This is one reason parent sentiment is not proportional to the scale of the problem, as tracked in Bellwether's Parent Perception Barometer.
Even though a variety of private resources are trying to help people come to grips with it — the Edunomics Lab created a learning loss calculator, and researchers and analysts from the Center on Reinventing Public Education at Arizona State University, the Center of Education Policy Research at Harvard and elsewhere have sought to quantify the impacts — too little is being done to make sure parents are aware of any of this information.
State leaders must communicate directly with parents about the data — what it means and what families should expect as a remedy. Not just now, with the new results, but as an ongoing communications and engagement strategy. For example, the National Center for Education Statistics provides snapshots of each state's achievement in reading and math, updated with the new results and broken out by demographic category.
States should do more to communicate the results, gaps and data for all demographic groups, including gender. And because parents, of course, care most about their own child, states must also make sure state assessment results are clearly communicated in a timely manner — and that those results are an honest representation of what's going on. Education advocacy organizations have an enormous role to play here to help communicate this information and hold state policymakers accountable.
Obviously, states and school districts should provide support to students and families such as tutoring, direct grants to parents, expanded choice options, longer school days and a longer school year for students. This is so obvious it should be unremarkable.
The predicate for more support for parents and students, however, is a clear and honest sense of the problem — something in the K-12 sector continues to fail to provide. This new round of NAEP data, with progress in some states rolled back to 1990s levels of performance, should end any hesitancy about leveling with parents about where things stand and what we collectively must do. This new data removes the last excuse for not providing an honest accounting — now.
Support The 74's year-end campaign. Make a tax-exempt donation now.