Maryland Public Schools Superintendent Mohammed Choudhury Chooses Not to Return
Choudhury, who came to Maryland from SAISD, has received national recognition for his efforts on economic integration of schools.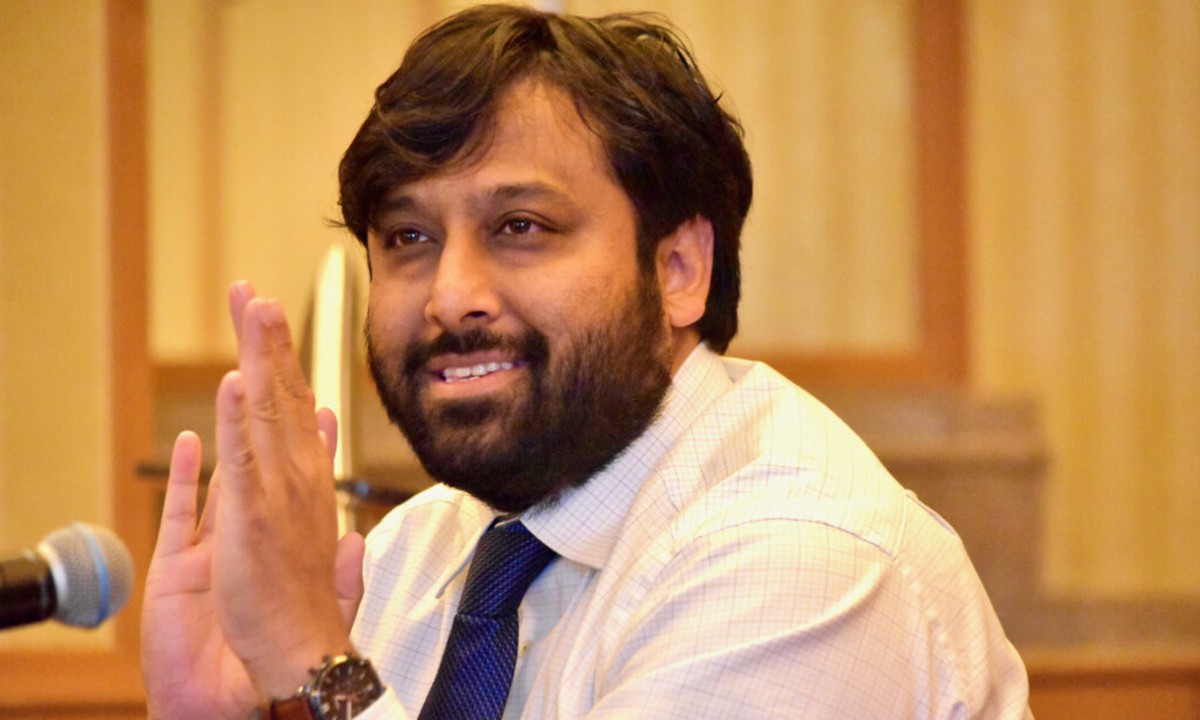 Support The 74's year-end campaign. Make a tax-exempt donation now.
Maryland Superintendent Mohammed Choudhury, who took the helm of state public schools in 2021 as a change agent and recently faced criticism from state lawmakers, former employees and others, has decided he will not seek a second term.
According to a joint statement Friday from Choudhury and the State Board of Education, the superintendent "will pursue other opportunities." The board will present plans for the transition of a new leader and a national search for his replacement when it meets Sept. 26 in Baltimore.
"The State Board is grateful to Superintendent Choudhury for his leadership in Maryland through the first phase of educational transformation in the State," according to the statement. "During the remainder of his tenure, the Superintendent will work with the State Board and other stakeholders to continue the critical work of leading education transformation in Maryland."
The board noted several accomplishments under Choudhury's tenure since he took over in July 2021, including guiding the state Department of Education's strategic plan, the Maryland Tutoring Corps initiative and other programs.
On Tuesday, Choudhury said in an interview he was optimistic he would continue his work leading the department on various programs such as the state's major education reform plan called The Blueprint for Maryland's Future.
However, a new four-year contract remained in limbo.
According to board bylaws, the panel needed to approve a new contract for Choudhury this coming Tuesday.
The board held a closed-door meeting Wednesday to discuss "a personnel matter." Two days later on Friday, Choudhury decided to not seek a second term.
Choudhury's current contract has a base salary of $310,000 and runs through June 30, 2024, though it is unclear if he will remain in his position until that time.
Choudhury, who came to Maryland after working as associate superintendent of strategy, talent and innovation at the San Antonio Independent School District in Texas, has received national recognition for his efforts on economic integration of schools.
Although he's received some praise in his two years in Maryland for analyzing data, decreasing staff vacancies and a push to help local school systems hire teachers from their community, Choudhury has also been criticized by some state lawmakers and former employees on his leadership style and lack of collaboration with some advocates.
Robert Eccles, a former education official who left the department last year, testified before the board this year requesting a third-party investigation into Choudhury's direction of the state agency, alleging intimidation and harassment of former staff.
"This is a new day and the right move for everyone involved," Eccles said in a text message Friday. "We all want our education system to meet this moment with the Blueprint, and I have full confidence that the board will select an exceptional leader for this important work."
But Choudhury did receive support from some board members such as board President Clarence Crawford, who credited the superintendent for achieving the department's lowest vacancy rate in a decade. The board has undergone dramatic turnover in the past year. Six members of the 14-member panel have been appointed by Gov. Wes Moore (D), while eight are holdovers from the administration of Gov. Larry Hogan (R).
Moore, who has recently expressed some dissatisfaction with Choudhury, released a statement Friday thanking him for leading state schools "admirably during an unprecedented global pandemic and a transformative time for our state's education system."
"His implementation of the initial phase of the Blueprint for Maryland's Future has set our students and educators up for success as we continue the work of making Maryland's public schools the best in the country," the statement continued.
As far as the next superintendent, the governor said he expects the state board "to ensure we find an exceptional leader who will commit to transparency, accountability, and partnership with all stakeholders to improve education outcomes in every corner of Maryland. Our educators, students, communities, and families deserve nothing less."
Cheryl Bost, president of the Maryland State Education Association, which represents 75,000 school teachers in the state, said the union appreciated Choudhury's "willingness to always have an open door for educators, his strong focus on the Blueprint for Maryland's Future, and his data-driven decision-making to help our most challenged students and schools."
The union hopes the next schools leader will remain committed to Blueprint reforms and maintaining a "laser focus on ending the educator shortages."
Danielle E. Gaines contributed to this report.
This story was orginally published at Maryland Matters.
Support The 74's year-end campaign. Make a tax-exempt donation now.