Educating Through COVID: From Pennsylvania's Deepening Teacher Shortage Emergency to Widening Achievement Gaps in Washington, D.C., 9 Ways States Are Confronting the Crisis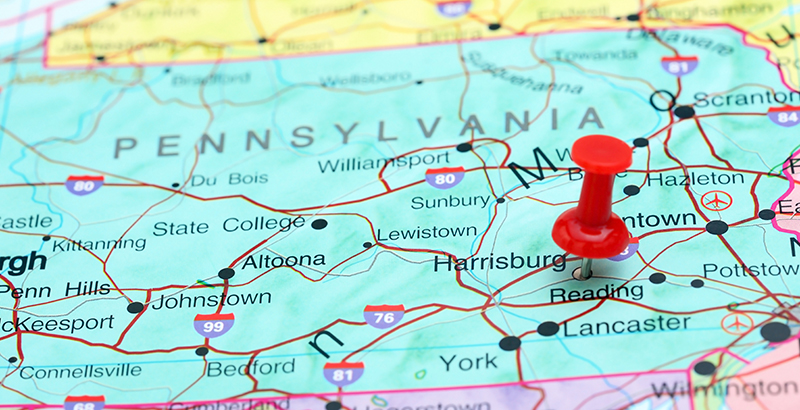 Get stories like these delivered straight to your inbox. Sign up for The 74 Newsletter
"Students from a young age can begin to explain science phenomena, as opposed to simply observing," says Sam Shaw, Director of Science at EdReports, in a new Q&A with CurriculumHQ author Jocelyn Pickford. "This underlies the importance of students' engagement in authentic learning opportunities that allow them to contribute," Shaw says, responding to a question about the greatest areas of opportunity and challenge in the mission to advance high-quality science education.
Their discussion comes as a number of leaders recently call for renewed focus on science education, including experts and advocates like Dr. Bernard Harris Jr., CEO of the National Math and Science Initiative and the first African-American astronaut, and Jim Clark, president and CEO of the Boys & Girls Club of America. (To read more about how high-quality materials can help bring science instruction alive, check out CurriculumHQ).
Elsewhere in the news this week, challenges across the country are preventing schools from spending billions of dollars in federal K-12 funding as quickly as many had anticipated after years of ailing school budgets and the generational shock of the pandemic.
Plans to bolster teacher workforces or improve facilities and infrastructure are being held up by record labor shortages and seemingly endless supply chain issues — economic challenges that are disrupting nearly every sector of the economy. Some leaders say that politics are making the funds harder to spend on a realistic timeline as Republicans increasingly bemoan the size and scope of federal K-12 recovery and Democrats resist "acknowledging that the money will take years to spend."
Looking beyond curriculum and relief funds, here are nine other updates from across the country about how states and school systems are confronting the challenges posed by COVID-19 and its variants — and working to preserve student progress amid the pandemic:
1 PENNSYLVANIA – State in Crisis as Schools See Sharp Declines in Teaching Applicants & Candidates
A deputy secretary for the Pennsylvania Department of Education last month stated that the supply of new teachers "had reached a breaking point" as applicants dwindled and the number of young adults pursuing the field plummets. According to the official, both the number of teacher applicants in Pennsylvania and the number of undergraduate education majors in colleges dropped by 66% over the previous decade. Speakers during a recent House Education Committee meeting said that teacher workforce issues predated the pandemic, but that COVID-19 exacerbated an already tough situation into a crisis.
2 DISTRICT OF COLUMBIA – Literacy Scores Point to Widened Reading Gap During Pandemic
Black and Hispanic students in the District are still behind early literacy benchmarks and levels of achievement seen in 2019, before the onset of the COVID-19 pandemic, according to data released by D.C. Public Schools. The data states that white students are now meeting literacy benchmarks at the rate they were before the pandemic, a gap that educators say points to disparate learning environments as schools shuttered and students struggled to stay on track virtually. Schools and teachers are responding to these trends, officials say however, noting that gains are being observed across the board as schools make large investments in tutoring, family and student outreach, and targeted instruction and interventions.
3 MARYLAND – Officials Release Some Testing Results, Show Steep Learning Loss
"Education experts made dire predictions during the last two years, and it appears they were right," writes Chris Papst writing for WBFF in Baltimore. Reporting on newly released data from the Maryland Department of Education, Papst cites particularly shocking numbers for younger learners in grades 3-5. Across Maryland, "81 percent of all Maryland students tested in grades three through five are not proficient in math, and 76% are not proficient in English Language Arts." While plans to address flailing scores vary by district, Baltimore Public Schools pointed to its robust plan to provide every student with a specialized learning plan and targeted instructional supports.
4 COLORADO — Colorado is Reshaping Early Childhood. Some School Districts are Nervous
Colorado's progress toward providing universal early childhood education is being met with both praise and alarm as advocates cheer the swift action taken by lawmakers and providers worry about meeting demand. After Gov. Jared Polis moved up the date for the establishment of a new early childhood education agency from summer to this spring, experts are flagging the many additional accomplishments that will need to be made to deliver universal pre-K on the law's timeline of summer 2023. Angela Fedler, who heads several early childhood programs for the Delta County School District in western Colorado, said, "I love the idea of universal preschool. I believe in the idea of universal preschool. I do have some fears around it as well."
5 CALIFORNIA – Districts Double Down on Addressing Learning Loss After Sharp Decline in Test Scores, Literacy
Statewide student assessment scores recently released by the California Department of Education seemingly confirm what many educators say they've been fearing: stark and widespread gaps in learning, with particularly concerning results for younger learners. The data are adding even more pressure to districts and schools to refocus efforts to help students catch up – like in San Diego, where the district is reviewing curriculum, providing on-demand tutoring, and investing in new professional development and training. The statewide testing data comes as literacy more broadly appears to be flagging in the Golden State. According to a World Population Review report, California has the lowest literacy rate of any state, with nearly 1 in 4 people over the age of 15 lack the skills to decipher the words in this sentence and only 77% of adults are considered mid- to highly literate.
6 NEW YORK – Report Explores How New York City is Spending $7 Billion in Federal K-12 Funding
Analysis by the Independent Budget Office shows the largest chunk of New York City's $7 billion in federal funds going toward an expansion of the city's early childhood programs for pre-K through third grade, with much of the money left to schools to use toward reading coaches, instructional materials, academic recovery, and operating costs. The report also indicated that a little less than half of the total pot is being spent this school year, with the rest earmarked for initiatives through the 2024-25 school year.
7 MICHIGAN – Detroit Virtual School Experiencing Difficulty As New Phase of Recovery Begins
"Ahead of this school year, school officials were banking on the virtual option becoming a permanent fixture for students who thrive in the online space," writes Ethan Bakuli for Chalkbeat as he reports on the progress of an all-virtual school founded in Detroit during the pandemic. Unfortunately, parents are increasingly expressing concerns with the virtual school and its offering, saying staffing is a consistent issue and course and program offerings aren't reliable. Bakuli reports that similar concerns are swirling around other pandemic-driven virtual schools across the country. "There was a trend this fall among larger school districts who created permanent remote learning options as a function of responding to parent demands and trying to recapture enrollment … not necessarily as a longer-term vision for what a good remote learning environment could look like for kids," says Bree Dusseault, principal at the Center for Reinventing Public Education.
8 ARIZONA — Governor, Ed Officials Announce New ARP-Funded Efforts to Combat Learning Loss, Support Teachers
Arizona officials have unveiled numerous education initiatives in recent weeks aimed at dulling pandemic pressures on educators and preparing summer programs to address widespread learning loss. In addition to directing $14 million in American Rescue Plan (ARP) funding to deliver $1,000 to classrooms through the popular donate platform Donors Choose, Governor Doug Ducey is using $100 million of the federal funds to bolster Arizona OnTrack summer programs. "One of Arizona's most respected education leaders, Lisa Graham Keegan, will lead the AZ OnTrack Summer Camp, the initiative to overcome learning loss that occurred during the pandemic," read part of a news release from Ducey's office, which additionally stated that summer offerings would be targeted to critical subjects like reading, math, and civics.
9 NORTH CAROLINA – Reports of Learning Loss Match Experiences in Schools Across State
A report released by the North Carolina Department of Education underscored the magnitude of learning disruption impacting students in the state, with more than half of third graders not reading proficiently and math scores for nearly all students plummeting. The report also found clear gaps in progress for students of color, economically disadvantaged students, and young learners, who particularly struggled with the shift to virtual learning. "The problems are different for kids, so for elementary kids that's when they are learning how to read. That's when it really mattered to them to have strong instruction," says Sara Rich, literacy expert and CEO of Just Right Reader, "So, I think it's great the kids are back in school."
This update on pandemic recovery in education collects and shares news updates from the district, state, and national levels as all stakeholders continue to work on developing safe, innovative plans to resume schooling and address learning loss. It's an offshoot of the Collaborative for Student Success' QuickSheet newsletter, which you can sign up for here.
Get stories like these delivered straight to your inbox. Sign up for The 74 Newsletter