White House Memo: Debt Ceiling Debate Could Impact $50 Billion in K-12 Funding, including Title I and Special Ed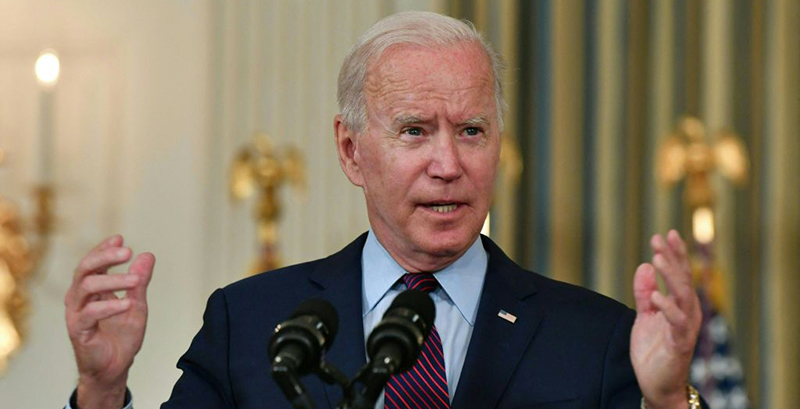 No paywall. No pop-up ads.
Updated October 7
The Senate on Thursday passed a short-term, $480 billion increase in the debt ceiling that lasts through Dec. 3 — a move that prevents the U.S. government from failing to pay its financial obligations.
Minority Leader Mitch McConnell, after vowing not to help Democrats with the issue, rallied 11 Republicans to end debate and allow the measure to move to a floor vote. Then the bill passed 50-48, with only Democrats voting in favor. The bill now moves to the House.
"Tonight's votes are welcome steps forward in averting a default that would have been devastating for our economy and for working families. President Biden looks forward to signing this bill as soon as it passes the House and reaches his desk," said White House Press Secretary Jen Psaki. "As we move forward, there must be no question of whether America will pay its bills; Congress must address the debt limit in December and beyond – just as we've done almost 80 times over the last 60 years."
Dec. 3 is the same day Congress must pass the fiscal year 2022 budget or another continuing resolution to keep the government open, setting up another possibility that the government will once again come close to default and a government shutdown.

Federal funds that states depend on for low-income students, special education and school nutrition programs could be at risk if Congress doesn't lift the government's debt limit, the White House warned states last month.
The U.S. could be in default by Oct. 18, which could disrupt global financial markets and trigger what Senate Majority Leader Chuck Schumer last week called a "parade of horribles." Democrats have been trying to get bipartisan support to raise the limit — the total amount the Treasury Department can borrow to meet its financial obligations. But Republicans have balked, leaving Democrats to deal with the politically unpopular issue.
"Raising the debt limit comes down to paying what we already owe," President Joe Biden said Monday, stressing that the matter has nothing to do with his agenda for infrastructure or social programs.
While most education funds — about 90 percent — come from state and local revenues, some programs rely more on federal sources, such as Title I, the Individuals with Disabilities Education Act, Head Start and child care. A mid-September memo from the White House to state and local governments estimated that up to $50 billion in K-12 education funding could be affected. The standoff over the debt limit adds to the list of major budget challenges currently facing Congress. Members still need to pass the fiscal year 2022 budget and Democrats disagree over a major social spending package that includes funding for schools and early-childhood programs.
Default "would have reverberating effects for states and school districts, whose own finances would be thrown into uncertainty," said Whitney Tucker, the deputy director of research at the Center on Budget and Policy Priorities, a left-leaning think tank. "Title I will have to stand in line with all the other federal obligations due."
Tucker wrote about the potential impacts last week, saying that if the issue isn't resolved, states would have to turn to reserve funds to cover costs.
The potential loss of funds creates headaches for district finance officials.
"On top of everything else they're managing right now, the last thing district leaders need is another layer of contingency planning," said Jonathan Travers, a partner with Education Resource Strategies, a nonprofit that advises districts on financial matters. "As a field, we don't have the extra bandwidth available right now to respond to debt ceiling brinkmanship in any sort of proactive, planful way."
A default would impact the National School Lunch and National School Breakfast programs as well as other federally funded nutrition efforts totaling $30 billion, according to the White House memo.
School meal programs are "incurring costs and they rely on the federal government for reimbursement after the meals are served," said Diane Pratt-Heavner, spokeswoman for the School Nutrition Association.
Because of supply chain delays and shortages of typical menu items, school nutrition programs are already spending higher prices on food. The U.S. Department of Agriculture last week announced $1.5 billion in assistance to help them cover those costs.
Non-education programs that benefit children, such as Medicaid and the Children's Health Insurance Program, would be affected as well. Treasury Secretary Janet Yellen noted that parents receiving monthly child tax credit payments, part of the American Rescue Plan, could see delays.
But Marguerite Roza, director of Georgetown University's Edunomics Lab, cautioned that while a default would certainly impact the stock market, states shouldn't be worrying about their account balances running low.
"States are sitting on a lot of cash right now," she said, referring to the American Rescue Plan, which included $122 billion for K-12. But most of those funds, she added, are still at the state level and haven't reached districts.
Tucker agreed that the relief funds could provide a cushion, but some states haven't yet received all of the funds and others have already allocated them.
Recent polling from Politico and Morning Consult shows that voters would hold both parties responsible if the government goes into default, but they're more likely to blame Democrats than Republicans.
In 2011, during the Obama-Biden administration, the U.S. came close to the brink of default, with Tea Party Republicans ultimately winning budget cuts in exchange for an increase in the limit. The debt limit became an issue again in 2014, but at that point, Republican Senate Minority Leader Mitch McConnell voted to allow the measure to move forward to a vote. Democrats also helped Republicans increase the debt cap while President Donald Trump was in office.
This time, Democrats wanted to lift the debt limit by adding language to a short-term continuing resolution to keep the government running through Dec. 3. The Republicans didn't go for that and President Joe Biden ended up signing a resolution Thursday night without the debt limit increase.
The Democratic majority in the House on Wednesday passed a separate debt limit bill, but the Senate is not expected to pass it. Republicans want Democrats to lift the debt ceiling as part of Biden's proposed social and education package. But that plan is on shaky ground, with Democrats divided on how much to spend and Biden already conceding that it will probably amount to much less than the $3.5 trillion he proposed.
Democrats could also move a separate bill just to lift the debt ceiling using the budget reconciliation process, meaning they would only need a simple majority to pass. Biden asked Republicans to allow Democrats to do that.
"Republicans just have to let us do our job. Just get out of the way," he said. "Let us vote to end the mess."
Get stories like these delivered straight to your inbox. Sign up for The 74 Newsletter