Want to Run for Your Local School Board? New Database Makes It Easy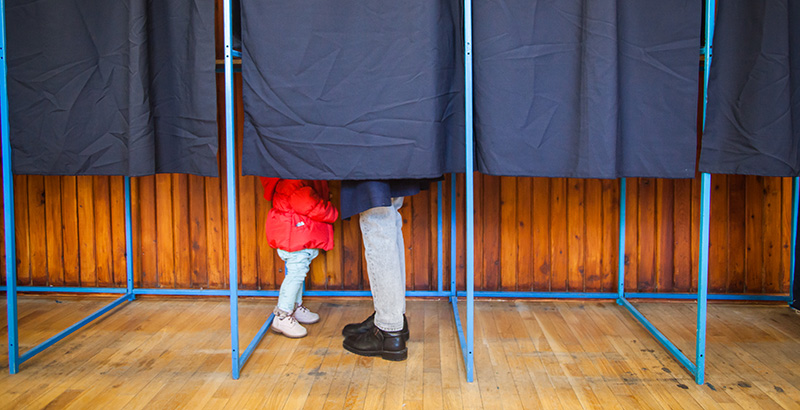 Learning how to run for a seat on your local school board just got simpler.
A complete database of the more than 80,000 elective school board positions across 13,090 districts in all 50 states is now accessible online at Runforoffice.org, so anyone can search by state or address to find out when school board seats will be up for election, who is eligible to run, and where and when to file paperwork to launch a campaign.
The project is sponsored by NationBuilder, a company that offers software and website development to candidates running for office, as well as free files containing voter information. NationBuilder also funds Run for Office, a "free service that provides all the tools you need to launch a successful campaign whether you are a seasoned veteran or first-time campaigner," according to its website.
Run for Office began compiling information about elective offices a few years ago, and the staff decided in March to prioritize school boards after noticing that many visitors to the site wanted information about those positions and other city-level offices, said Vice President Emily Schwartz. In addition, school boards in particular have "enormous impact on people's lives," she said.
The project's goal — and the goal of NationBuilder — is to "lower the barrier to leadership" by making election information accessible to anyone, Schwartz said.
"It's just really exciting, and I think the more we open up these kind of opaque institutions, the more we're going to see exciting new leadership step up and really change the community for the better," she said.
Run for Office also presents a business opportunity for NationBuilder, as the website contains links encouraging visitors to use the company's software for their campaigns.
To collect this information and make it available, NationBuilder partnered with volunteers around the country and had help from BallotReady, a nonprofit that produces an online guide to elections and candidates. Volunteers interested in helping Run for Office update its school board data as changes occur and add information for other offices to the database can sign up online.
The ultimate goal is a searchable database of all elective offices in the United States.
The school board database is also available on the XQ Institute website; XQ is a project of the Emerson Collective that advocates for reimagining America's high schools. XQ, which uses NationBuilder's software, encouraged viewers to consider running for their local school boards during a national telethon in September.
Support The 74's year-end campaign. Make a tax-exempt donation now.