Victory for Disability Rights Activists as Ed Department Reverses Course on Civil Rights Investigation Rules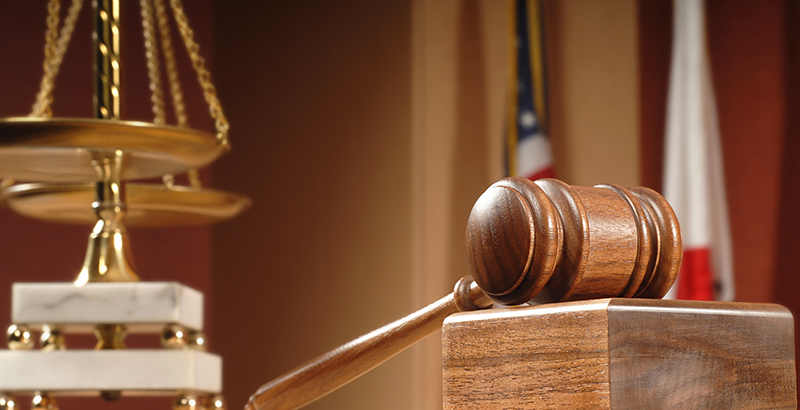 The Education Department announced Tuesday it has reversed course on controversial changes to its handling of civil rights complaints, including a rule from earlier this year that allowed the agency to dismiss cases it deemed an "unreasonable burden" on resources.
The changes were made to the agency's case processing manual, which governs how the Education Department's Office for Civil Rights investigates complaints. The changes announced Tuesday remove March revisions that allowed the division to dismiss allegations it deemed a "continuation of a pattern of complaints" that placed an "unreasonable burden" on resources. The March revisions also eliminated the opportunity to appeal rulings in which investigators found insufficient evidence to determine whether a violation occurred.
Those changes prompted an outcry from disability rights advocates, including Michigan-based advocate Marcie Lipsitt, who, over the past several years, has filed more than 2,000 civil rights complaints in a crusade to make school and university websites accessible for people with disabilities. About 1,000 of those resulted in resolution agreements, in which institutions committed to make their websites more accessible. Citing the March revisions, the Education Department closed more than 550 pending investigations that stemmed from Lipsitt's complaints and another 100 complaints that hadn't yet been accepted.
The changes also prompted a federal lawsuit by the NAACP and other civil rights organizations, which argued the changes were "arbitrary and capricious" and lacked a legal basis to exclude repeat filers without considering the validity of their complaints.
"Our top priority in the Office for Civil Rights is ensuring all students have equal access to education free from discrimination," Kenneth Marcus, the department's assistant secretary for civil rights, said in a media release. Marcus said the department will continue to "improve the timeliness" of civil rights case processing and that it "determined that additional revisions will help improve our work and allow us to be more responsive to students, stakeholders and our staff."
Although the revisions announced Tuesday restore the appeals process and eliminate the rule against repeat filers, the Education Department retained rules that say officials should investigate schools for systemic issues, such as racial disparities in school discipline, "only where it is appropriate to do so in light of the allegations."
Among the organizations that sued the Education Department over the March changes is the Council of Parent Attorneys and Advocates, a disability rights group. In a statement, the group said Tuesday's announcement from the Education Department indicates that "recent legal action taken against them is working."
In a court filing Monday, the Education Department noted that it dismissed 682 civil rights complaints filed by five people — including Lipsitt — as a result of the March revisions. Now that those changes have been reversed, the department argued, the lawsuit is moot.
Eve Hill, a disability rights attorney who represents the plaintiffs, disagreed, even though the department said cases closed under the previous rules will be reopened.
"You can't moot something out just by promising," Hill said. "You actually have to do it or agree to it in a consent decree or a settlement agreement or have the court order you to do it."
Lipsitt said she's "cautiously optimistic" about the new changes but noted that they don't go far enough. In particular, she said the Education Department revised hundreds of agreements after it changed the rules last spring. Those modified agreements, she said, offer schools "too much wiggle room" on school accessibility. In response to Lipsitt's complaints, the Education Department held several webinars explaining website accessibility requirements. While those webinars were helpful, Lipsitt said, they don't hold schools accountable when they fail to make their websites accessible.
Ahead of Tuesday's reversal, Lipsitt said she heard the changes were coming and resubmitted four complaints that had been previously dismissed, as well as four new complaints. Two of the dismissed complaints have since been reopened, she said, and none of the complaints have been dismissed. Lipsitt said she believes the administration will reopen investigations that were closed under the previous rules.
In other words, Lipsitt is back in business.
"I will continue to file until America recognizes the need to create accessible websites for individuals" with disabilities, she said. "I will continue to do this until children and adults with disabilities are no longer treated like third-class citizens."
Support The 74's year-end campaign. Make a tax-exempt donation now.