This Week in Education Politics: Kavanaugh Controversy Continues, House Takes Up 2019 Education Funding, the 'Opportunity Myth' & More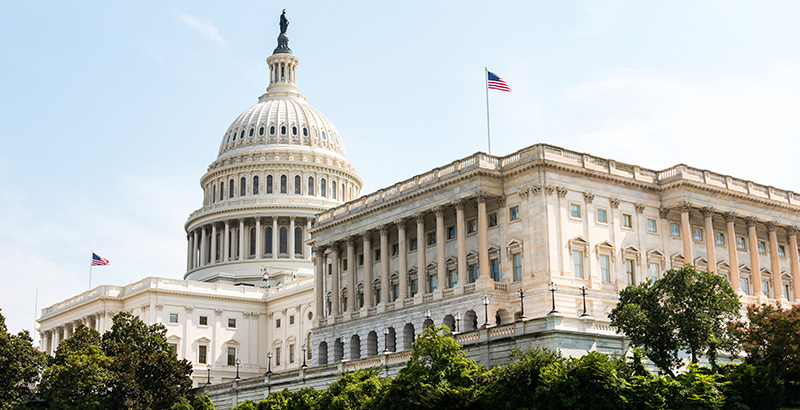 Updated Sept. 24
THIS WEEK IN EDUCATION POLITICS publishes most Saturdays. (See previous editions here.) You can get the preview delivered straight to your inbox by signing up for The 74 Newsletter; for rolling updates on federal education policy, follow Carolyn Phenicie on Twitter @cphenicie.
INBOX: KAVANAUGH PART 2 — Controversy continues to swirl around Supreme Court nominee Brett Kavanaugh after two women have accused him of sexual misconduct.
Christine Blasey Ford earlier this month accused Kavanaugh of sexually assaulting her when they were both in high school, and Deborah Ramirez on Sunday evening told the New Yorker that Kavanaugh exposed himself to her at a party when they were students at Yale. Kavanaugh has denied both allegations, and on Monday morning President Trump said he would support Kavanaugh "all the way."
Lawyers for Blasey Ford over the weekend agreed to a hearing in the Senate Judiciary Committee on Thursday, though committee Democrats called for all further proceedings on Kavanaugh's nomination to be postponed, and an FBI investigation to be conducted into both allegations.
An NBC poll released Thursday evening found that more people now oppose than support his nomination — 38 percent versus 34 percent — marking the first time that ratio has been against Kavanaugh since his nomination was announced in July. It's also the first time since the poll began in 2005 that a nominee has faced more opposition than support for his or her confirmation.
After several years of considering big education issues, there aren't any K-12 cases immediately on the high court's docket, though several could be in the pipeline.
The Supreme Court last year said bans in state constitutions on public funding for religious entities couldn't be used to bar a religiously affiliated preschool from participating in a sectarian grant program (in that case, playground resurfacing). There are a handful of other cases currently working their way through state and federal courts that could further challenge those so-called Blaine Amendments and bans on public support for religious schools.
Kavanaugh has, in interviews and through pro bono work, shown support for allowing public dollars to go to private and religious schools.
ICYMI: APPROPRIATIONS — The House is slated to consider a bill funding the Education Department for fiscal year 2019. The bill easily passed the Senate, though conservative Republicans in the House are reportedly pressuring leadership to separate the portion funding the Education, Labor, and Health and Human Services Department from a Defense Department funding bill to get more leverage in negotiations with Democrats. (Read our coverage of the Senate vote: 5 things to know about the education funding compromise now advancing through Congress)
President Trump, too, threw a wrench in the proceedings late last week, when he questioned via Twitter why the bill, which includes funding for the rest of the government through Dec. 7, does not include funding for the border wall. The tweet "injects further uncertainty into the process," and it is unclear whether Trump will sign it, The Washington Post reported.
Besides the bill funding the Education, Labor, HHS, and Defense departments, two other bills combining several agencies' funding are working their way through the legislative process toward a final compromise. Only bills funding the Justice, Homeland Security, and State departments are still in early stages of the legislative process and have not yet been considered on the floor in either chamber. Current-year funding expires Sept. 30.
TUESDAY: STATE CHIEFS TESTIFY ON ESSA — The Senate Health, Education, Labor and Pensions Committee holds a hearing on "states leading the way" in implementing the Every Student Succeeds Act. State chiefs from South Carolina, Nebraska, and Delaware, and Democrats for Education Reform President Shavar Jeffries are scheduled to testify.
TUESDAY: OPPORTUNITY MYTH — The New Teacher Project releases "The Opportunity Myth," a report about student experience in school. Panels of students and education leaders will discuss the report's findings.
WEDNESDAY: BUSH-OBAMA SCHOOL REFORM — The conservative American Enterprise Institute holds an event on lessons to be drawn from federal education reform efforts undertaken during the George W. Bush and Barack Obama administrations.
WEDNESDAY: NATIVE YOUTH — The Senate Indian Affairs Committee holds a hearing to examine a September GAO report on Native American youths' involvement in the juvenile justice system. Though the number of Native American youths involved in the criminal justice system declined from 2010 to 2016, they were still overrepresented in involvement with federal law enforcement as a portion of the population, the report found.
WEDNESDAY: FREE SPEECH — The House Education and the Workforce Committee holds a hearing "examining First Amendment rights on campus." Several other House committees, including Judiciary and Oversight, have held similar hearings on free speech on campus in recent months.
THURSDAY: DISCIPLINE — Heather MacDonald, a fellow at the conservative Manhattan Institute, will discuss "race-based discipline reform, including why it hurts the children it purports to help and how it cuts against one of the core purposes of schooling." The speech is the first in a series, sponsored by the conservative Hoover Institution and Thomas B. Fordham Institute, throughout the 2018-19 school year to examine "what's the purpose of school?"
Support The 74's year-end campaign. Make a tax-exempt donation now.