This Week in Education Politics: 2020 Federal Funding Comes Into Focus, the State of Integration 65 Years After Brown, Entrepreneurship at HBCUs & More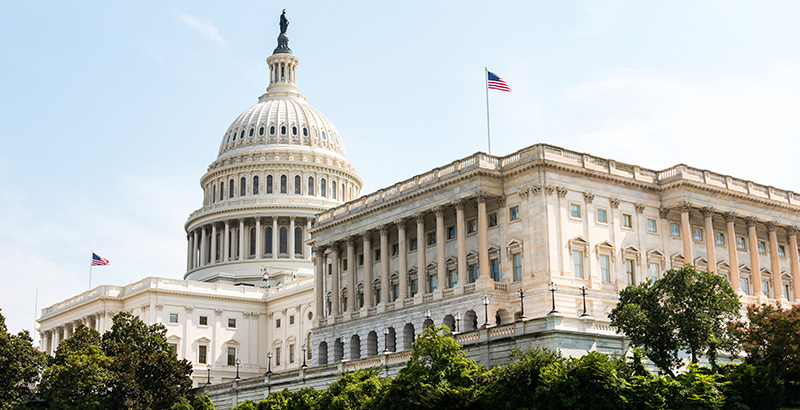 THIS WEEK IN EDUCATION POLITICS publishes most Saturdays. (See previous editions here.) You can get the preview delivered straight to your inbox by signing up for The 74 Newsletter; for rolling updates on federal education policy, follow Carolyn Phenicie on Twitter @cphenicie.
INBOX: APPROPRIATIONS — The 2020 budget-writing season kicks off this week, as a House subcommittee takes the first crack at writing a spending bill covering the Education Department.
The subcommittee, now under Democratic control, notably clashed with Education Secretary Betsy DeVos over the Trump administration's proposal to end federal funding to the Special Olympics, a spat that drew national press attention and eventually led to Trump walking back the proposal.
But members also challenged DeVos on other proposed cuts, including an end to Title II teacher training grants, ESSA Title IV grants that support areas like technology and mental health, and afterschool programs.
Outside of those programs — which Congress is sure to fund, as it has the past two years over administration asks to cut them — look for the Democratic-controlled subcommittee to increase funding for long-standing K-12 programs like Title I grants for low-income students and IDEA special education grants.
The federal charter school program could be a flash point, too. It has long had bipartisan support and received big increases in recent years, but some Democratic members of the subcommittee were skeptical of DeVos's support for the program amid what they said were subpar results.
The committee meets at 4 p.m. Tuesday, and the bill text is expected about 24 hours ahead of time. This is just the start of what will be a months-long process to write a spending bill for the department, and the rest of the federal government, ahead of the new fiscal year Oct. 1.
TUESDAY: BROWN V. BOARD, 65 YEARS LATER — The House Education and Labor Committee holds a hearing on the 65th anniversary of the landmark Brown v. Board of Education decision and "a promise unfulfilled."
TUESDAY: FUNDING INDIAN EDUCATION — A House Appropriations subcommittee holds a hearing on the budget request for the Bureau of Indian Affairs and Bureau of Indian Education, which educates about 41,000 students in 183 schools on reservations in 23 states.
TUESDAY: EDUCATION ACCOUNTS FOR MILITARY PARENTS — The Heritage Foundation hosts an event on providing education savings accounts to military families as a way of increasing recruitment and retention in the armed services. Rep. Jim Banks, Republican of Indiana, who sponsored a bill to create such a program, speaks.
TUESDAY: ENTREPRENEURSHIP AT HBCUS — A House Small Business subcommittee holds a hearing on whether historically black colleges and universities "are receiving enough support from the Small Business Administration to to help develop successful entrepreneurs."
WEDNESDAY: SCHOOL DISCIPLINE — Communities in Schools holds a morning-long event focused on school discipline. Former education secretary Arne Duncan and Thomas B. Fordham Institute President Mike Petrilli are among the speakers. The group will also release new polling data on "public attitudes about effective solutions to better address disciplinary challenges in schools."
WEDNESDAY: SCHOOL REFORM & STUDENTS — The Thomas B. Fordham Institute holds the penultimate event in its Education 20/20 series. Former education secretary Rod Paige will argue that real school reform will require schools to hold students accountable and foster a culture that "emphasizes innate abilities and that celebrates academics over ball games and socializing." Peter Wehner, senior fellow at the Ethics and Public Policy Center, will discuss the importance of character education.
THURSDAY: SCHOOL DESEGREGATION — The Urban Institute holds a panel discussion on the state of school integration, 65 years after the landmark Brown v. Board of Education case. The discussion will focus on research and policy solutions.
THURSDAY: SOCIAL-EMOTIONAL LEARNING — Politico holds an event on "teaching coping skills in the classroom" and how policymakers can best measure and support effective SEL practices. Rep. Tim Ryan, a Democrat from Ohio who is running for president, is among the advertised speakers.
Get stories like these delivered straight to your inbox. Sign up for The 74 Newsletter