The Week Ahead in Education Politics: Inside the House Speaker Race, Events on Student Safety, Teacher Diversity, Parental Choice & More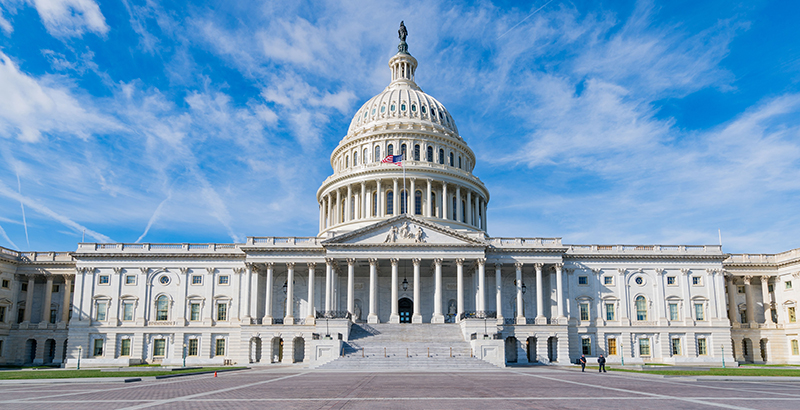 THIS WEEK IN EDUCATION POLITICS publishes most Saturdays. (See previous editions here.) You can get the preview delivered straight to your inbox by signing up for The 74 Newsletter; for rolling updates on federal education policy, follow Carolyn Phenicie on Twitter @cphenicie.
INBOX: LEADERSHIP CHANGES — Speaker of the House Paul Ryan announced last week that he won't seek re-election, setting up a race to succeed him atop the Republican conference.
Ryan's main K-12 accomplishments during his speakership were the passage of the Every Student Succeeds Act and the 2017 tax reform law, which expanded tax-advantaged savings accounts to cover private K-12 tuition.
Two main candidates have emerged to replace him: Majority Leader Kevin McCarthy and Majority Whip Steve Scalise. Neither has a huge education record, though Scalise formerly served as a board member for Teach for America of New Orleans. Other more conservative members may also throw their hat into the ring.
Further muddying the picture is the real chance Republicans could lose their majority in the House, meaning whoever takes over for Ryan could end up as minority leader instead of speaker.
The education world will be sure to keep an eye on who's in the lead and how it could affect policy in future years, even as the race pulls focus from the little substantive policy work being done through the rest of this year and education items, like reauthorizing the Higher Education Act, fall by the wayside.
TUESDAY: LATINOS IN COLLEGE — Members of Congress and university leaders will gather for an event organized by The Hill to discuss what actions are needed to boost Hispanic college completion rates and close achievement gaps. Sen. Michael Bennet and Reps. Joaquin Castro and Will Hurd will join university leaders from Florida, Texas and Massachusetts.
TUESDAY: SCHOOL SAFETY — The National Association of Secondary School Principals convenes school leaders whose districts have experienced mass shootings to discuss policy recommendations to prevent further violence. School leaders from New Mexico, Baltimore, and San Bernardino, California, will join gun safety advocates.
WEDNESDAY: FARM BILL — The House Agriculture Committee begins consideration of the latest reauthorization of the farm bill which, beyond commodity supports and food policy, also includes the SNAP program, formerly known as food stamps. The Republican proposal would require most adult recipients to work or be in job training at least 20 hours a week, unless they are pregnant, are disabled, or have a young child at home.
Republicans say it's a commonsense reform that offers SNAP recipients a pathway out of poverty; Democrats say it's a ploy to take away benefits from needy families and could have wide-ranging impacts. Eligibility for SNAP benefits is tied to other federal programs, including school lunches.
"Stripping children of their access to a healthy meal at school is both cruel and counterproductive to improving their long-term health and well-being," Rep. Bobby Scott, ranking Democrat on the Education and the Workforce Committee, said in a release.
THURSDAY: SCHOOL CHOICE — The Cato Institute, a libertarian think tank, holds a panel discussion on what school choice should look like, from the schools involved (charter or private) to how they should be financed (vouchers, tax credits, education savings accounts) to whether the federal government should be involved.
THURSDAY: TEACHER DIVERSITY — The Learning Policy Institute, along with Education Trust, UnidosUS, and the National Black Child Development Institute, will discuss a new report on recruiting and retaining teachers of color. Research has shown that students with same-race teachers get better academic outcomes and face less punitive discipline.
THURSDAY: STUDENT DEBT — Centrist Democratic think tank Third Way holds a panel discussion on the details of the current student debt crisis, including which students are most affected and what Congress can do to help.
Get stories like these delivered straight to your inbox. Sign up for The 74 Newsletter