Teachers Turned to Social Media as a Remote Learning Tool During the Pandemic, but Privacy Experts Warn the Trend Could Open 'Pandora's Box' of Problems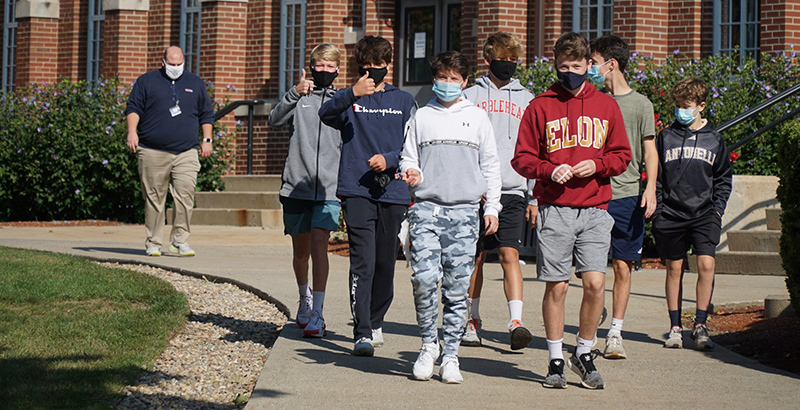 When the pandemic forced schools to shift to online learning with little warning, teachers got creative. Some utilized Facebook's live video feature to connect with students. Others shared lessons on TikTok, the video-sharing platform popular among young people that President Donald Trump has sought to ban, citing national security concerns.
But the trend makes student privacy expert Amelia Vance cringe.
"I've been a little horrified over the pandemic at the number of teachers who have not been told" about the privacy implications of using social media for classroom instruction, said Vance, director of youth and education privacy at the Future of Privacy Forum. Vance urged teachers to steer away from social media as an educational tool during a webinar last week hosted by the privacy forum and George Mason University's Antonin Scalia Law School, which centered on a need to improve teacher training on student privacy issues and education technology. "It's something where we desperately need more training and, in this case, not only of teachers, but of administrators on the potential harms and consequences."
Social media sites offer teachers a convenient way to connect with students remotely, but the privacy forum warns that they carry equity issues and may not comply with student privacy laws. For example, many social media companies explicitly prohibit children younger than 13 years old from signing up for their platforms because they collect user data for targeted advertising — a practice that runs afoul of the federal Children's Online Privacy Protection Act.
Additionally, posting lessons to Facebook could disadvantage students who don't have an account or struggle to stream videos because they have poor internet connectivity at home. Relying on social media for school could also have consequences for educators and open up a "Pandora's box" of legal issues, said Lorrie Owens, the chief technology officer at the San Mateo County Office of Education in Redwood City, California. Such issues could include accusations of sexual misconduct against educators.
Almost all schools use education technology in some form — especially this year — but student privacy laws vary greatly across the country, with several states taking a more aggressive approach to the issue in the past several years. A California law, for example, prohibits education technology companies from collecting and monetizing student data. However, a new George Mason University report found holes in educator training on education technology. In a survey of elementary school educators from 111 schools across nine states, 62 percent of respondents said school administrators encouraged them to use education technology, but just 44 percent said they were given training on how to actually navigate the platforms.
About half of surveyed educators said training on student privacy was required at their school, and among them, half claimed that they "always" read education technology privacy policies — compared with just 29 percent of those without such training. Training is associated with higher levels of student privacy awareness, according to the report.
Protecting student data from hacks and other breaches is especially important during the pandemic, Vance said, if districts are collecting information about young people's social and emotional well-being.
"There's a lot of students undergoing a lot of trauma right now," she said. "It is vital that there be trust between students and parents and teachers … to make sure we can really take care of students in the way we so desperately need to, especially right now."
Parents are also concerned about students' digital safety amid the pandemic, according to a recent online survey from the Center for Democracy and Technology. Among survey participants, the vast majority support the use of education technology and three-quarters said they're likely to favor heightened online learning even after the pandemic subsides. However, 62 percent of parents said they're at least somewhat concerned about the privacy and security of the data collected by their child's school. Just 4 in 10 respondents said their school has explained to parents how it protects students' data.
In order to ensure student safety online, educators should stick to digital education services that have strict privacy protections and use social media only to share general district information, the panelists argued. Through the Forum's Student Privacy Pledge, major education technology players including Google and Edmodo have vowed to safeguard school data. Yet in 2019, Google-owned YouTube agreed to pay a $170 million fine after federal regulators accused the company of knowingly harvesting kids' data for targeted advertising. Also in 2019, TikTok agreed to pay $5.7 million to settle allegations that it collected children's personal information.
"I am the type of person who rarely draws hard lines on things, and this is a pretty hard line," said Kerry Gallagher, assistant principal for teaching and learning at St. John's Prep in Danvers, Massachusetts. "Social media is a tool for marketing, and it's a tool for sharing good news about your district, but it is not a tool for communicating with or about students in any way."
Get stories like these delivered straight to your inbox. Sign up for The 74 Newsletter