Teachers Tried to Halt Abuses at Lauded DC High School Where More Than Half of Graduates Missed Weeks of Class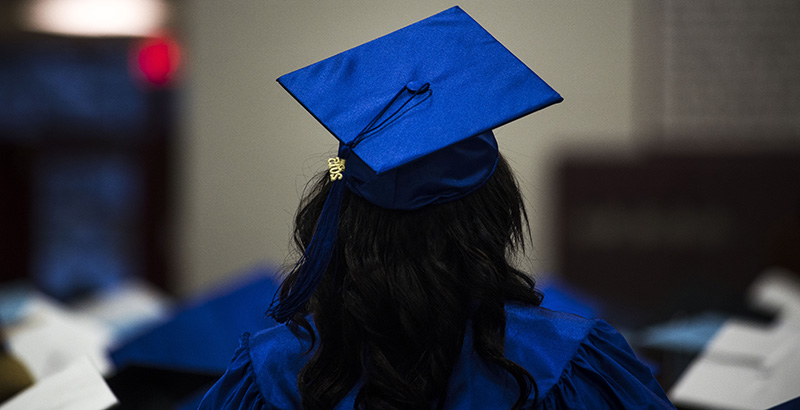 Updated Nov. 30
A major scandal that erupted at a Washington, D.C., high school where more than half of graduates missed weeks of school and all graduating seniors were accepted to college despite not completing coursework might have been avoided if administrators had listened to teachers' concerns.
One former teacher, Morgan Williams, said a student failed her class, but a school administrator called her during her maternity leave and asked her to raise the grade to a D "to get him out of there."
Ballou High School was once applauded as a struggling school where students overcame poverty and other obstacles to graduate and receive college acceptance offers. But an investigation by WAMU and NPR reveals a school where administrators passed students along even if they did not attend class or keep up with coursework, despite teachers' resistance to systemic grade inflation. Students interviewed said they knew they would pass no matter what and are now struggling with college coursework.
"To not prepare them is not ethical," one current teacher told reporter Kate McGee.
Mayor Muriel Bowser and D.C. Public Schools Chancellor Antwan Wilson told NPR they stand behind the school's decision to let the students graduate. They said Wednesday in a press conference that the district will review policies related to attendance and graduation rates.

Five important takeaways from the explosive investigation:
1. Some teachers who sounded the alarm say they were punished
Teachers said they were expected to give grades no lower than 50 percent on all assignments, even when students deserved a lower grade or did not turn in work.
Teachers received poor evaluations from administrators if they resisted the grade inflation, they told reporters.
Teachers and administrators get bonuses of up to $25,000 if their evaluation scores were "highly effective," which educators said put pressure on them to inflate results.
2. A handful of students say they knew the system was rigged
"These students are smart enough to see enough of what goes on," one teacher said. "They go, 'Oh, I ain't gotta do no work in your class; I can just go over here, do a little PowerPoint, pass, and graduate.' Again, this isn't about the teachers. What is that doing to that child? That's setting that kid up for failure just so you can showboat you got this graduation rate."
Reporters also spoke with students who graduated from Ballou who are now struggling in college.
"I came to school when I wanted to," one graduate said. "I didn't have to be there; I didn't want to be there." The student said she started going to school when she got letters threatening to take her to court for truancy. She said she was confident the school would not fail her.
3. Teacher turnover was a problem at the school
More than a quarter of the teaching staff at Ballou left during the 2016–17 school year, according to a Washington Post report. Many of the classrooms had long-term substitutes as a result, which students said made them lose interest in learning.
4. Credit recovery programs weren't used properly
According to district policy, students can take credit recovery classes only after failing a course. But struggling Ballou students were put in after-school recovery classes while they were still enrolled in the regular course, the investigation shows. Records indicate 13 percent of students were simultaneously taking the accelerated, recovery version and the regular version of courses in order to graduate on time.
5.There are district policies intended to stop this from happening
District policy says students should fail a course if they miss it more than 30 times. The investigation found that half of the graduates missed more than three months of school unexcused — and 20 percent of students missed more than 90 days, being absent more days than they were present  — and still graduated in June.
Additionally, records show a majority of seniors should have been referred to court services for truancy but only a small number were.
Allegations of grade inflation and graduation scandals have plagued districts around the country in recent years, including in New Jersey, Maryland, Alabama, and Texas.
Read the full investigation from WAMU and NPR.
Get stories like these delivered straight to your inbox. Sign up for The 74 Newsletter