States With Newer Charter Laws Outpace Some Veterans on Annual Rankings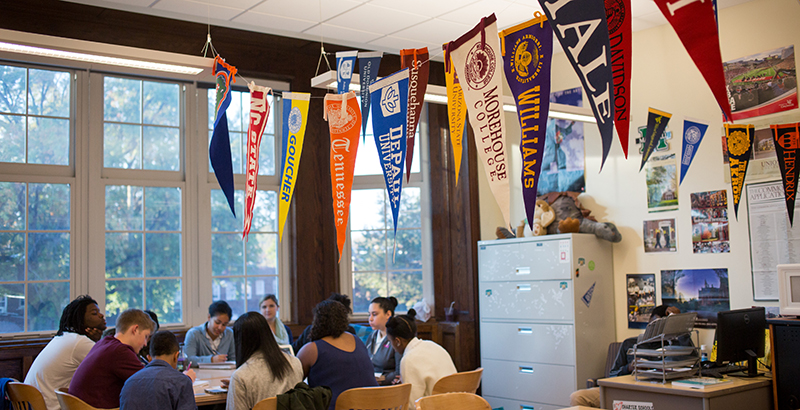 States with newer charter laws and smaller sectors are outpacing those with more long-standing movements, according to annual rankings from the National Alliance for Public Charter Schools.
Washington, Alabama, Mississippi, and Maine, all of which passed charter school laws in the past decade and have fewer than 10 charter schools apiece, ranked in the top 10 on the Alliance's report, surpassing states with more mature charter sectors, such as Arizona and Louisiana. New York, which has had a law since 1998 and now has 241 charters, saw the biggest drop in rankings, from 14 to 17.
The Alliance rated 44 states' charter school laws on 21 criteria, including caps on the number of schools or students served, variety of authorizers, and requirements for virtual schools.
That doesn't mean that states with older laws have gotten weaker, just that "more and more states have better and better laws across the country, a good place to be if you believe that all states should have high-quality charter school laws," the report says.
And it's not to say the top 10 was entirely populated by newcomers: Indiana, for instance, maintained the top spot for the fourth year in a row, and Colorado, Minnesota, and Washington, D.C., were also in the top 10.
In the past, the report has provided an impetus for some states to revamp their laws, said Todd Ziebarth, senior vice president of state advocacy and support and the report's author.
"It can be, and it has in the past, served as a wake-up call to some states," but only where lawmakers are supportive of charters, he told The 74.
Indiana, for instance, was ranked in the mid- to high 20s before lawmakers made changes over several legislative sessions that pushed it to the top spot, Ziebarth said.
This year, Georgia had the biggest jump of any state, from 27 to 16, which authors attributed to changes in state law regarding funding, special education, and virtual schools.
Maryland's charter law continued to rank at the bottom due to its limited authorizers, little autonomy for charters, and inequitable funding, according to the report. Other states in the bottom five were Iowa, Wyoming, Alaska, and Kansas.
The report's authors did not rank Kentucky, which passed a charter school law in 2017 but has not provided funding for it.
As state legislatures begin new sessions in the coming weeks, advocates have their eyes on changes to virtual schools in several states, Ziebarth said. No state got top marks from the Alliance on virtual schools regulations.
Elsewhere, there "may be some appetite" to overhaul Iowa's low-rated law, and for West Virginia to pass its first charter school law, he added.
Disclosure: The Eli and Edythe Broad Foundation, Bill & Melinda Gates Foundation, Bloomberg Philanthropies, Doris & Donald Fisher Foundation, Walton Family Foundation, and William E. Simon Foundation provide financial support to the National Alliance for Public Charter Schools and The 74.
Get stories like these delivered straight to your inbox. Sign up for The 74 Newsletter